AD
Consider an Online Program Currently Accepting Applicants
View more online criminal justice programs currently accepting applications.
AD
Consider an Online Program Currently Accepting Applicants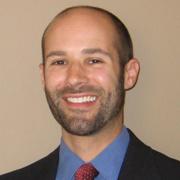 We recently spoke with Adam Lankford, professor of criminal justice at the University of Alabama. Specializing in counter-terrorism, Adam has written for The New York Times, Foreign Policy, Wired, The Daily Beast, and the Huffington Post. In this interview we discuss his career path, his new book on terrorist psychology, and what students can do to set themselves up for success in the field of counter-terrorism.
What drew you into the field of counter-terrorism when you were starting out, and what keeps you excited now?
When I was in college, some of the books I enjoyed reading the most focused on criminal psychology, such as Truman Capote's In Cold Blood and Fyodor Dostoevsky's Crime and Punishment. After the United States was devastated by the attacks on September 11, 2001, I considered becoming a police officer, working for the Transportation Security Administration, or pursuing a career with the CIA or FBI, but ultimately decided on graduate school instead. Once I enrolled in a doctoral program, I decided to focus on studying terrorist psychology because I knew there were a lot of important questions that we desperately needed to answer in order to hopefully prevent the next 9/11 from ever happening. Many unanswered questions still exist, but we're making important progress every day.
What are you most excited about working on currently?
I'm tremendously excited about the release of my new book, The Myth of Martyrdom: What Really Drives Suicide Bombers, Rampage Shooters, and Other Self-Destructive Killers. The book is written in a provocative style that makes it a compelling read for students and the general public, and it also presents new ideas that will be extremely valuable for the most sophisticated of experts. Past commentators have misunderstood suicide terrorists for decades—claiming that they are the psychological equivalent of Navy SEALs, because they are so fully committed to their cause that they cease to fear death. The truth is that these attackers are driven by suicidal and self-destructive urges, and the book exposes their deepest, darkest secrets—along with how we can finally stop them.
What was the most rewarding experience you've had, so far, in your career?
I've really been thrilled by the early reactions to my book because I spent more than three years pouring my heart and soul into the research it is based upon. Some really smart and accomplished people have sent me great feedback, and the book was fortunate enough to be recognized on The New Yorker's "Book to Watch For" list and Foreign Policy's "What to Read in 2013" list.
Another rewarding experience for me was the night Osama bin Laden was killed. Like the rest of the country, I was relieved that the hunt for al Qaeda's leader was over and that the threat he posed had been neutralized. But the specific details from that night were particularly intriguing to me because more than two years before his death, I had written that "the best scenario might be if he is killed by soldiers in a surprise attack, leaving a clearly identifiable corpse." The fact that it happened in this exact manner was very cool to see.
Did you always know that you wanted to teach? How is it to balance your research and writing with being a professor?
I did not know that I wanted to teach right away, but I had grown up gaining experience in similar roles—tutor, camp counselor, baseball coach, and so on. In retrospect, perhaps it was natural that as I acquired knowledge in increasingly sophisticated areas, I would want to share that knowledge with others.
Whenever possible, I try to incorporate my research into my teaching. In fact, my book began as research in preparation for teaching a graduate course on terrorism. I wanted to know for myself whether suicide terrorists were more like people who make sacrifices or more like people who commit suicide, so I could challenge my students with those same types of questions and let them assess the evidence for themselves. Overall, this approach to teaching allows my students to see exciting new findings before anyone else, and they can begin to learn how to make new discoveries of their own.
As a professor, what do students do that you love to see, and what do some do that drives you crazy?
All students who are open-minded and eager to learn are a pleasure to have in class, and quite often they make important observations or ask interesting questions during class discussion that really help expand my thinking or spark new ideas.
The least fun are the occasional students who act like they're too cool to care about learning. They need to catch up with the twenty-first century, because these days, knowledge is power. In the adult world, there's nothing more cool than a highly successful person—and to be successful, you need to transform your mind into a valuable asset.
What would be your advice for a student who may be contemplating pursuing a career in counter-terrorism?
I always suggest that students think about what they do best and how they want to spend their time. Even within the counter-terrorism realm, there are a wide variety of career opportunities, and it's worth looking at current job descriptions with the CIA, DIA, DOD, DOJ, FBI, DHS, and so on, to see the different job positions, what exactly the employers are looking for, and whether that seems like a potential fit. It may be that learning a priority foreign language, such as Arabic, Pashto, Urdu, Persian, Russian, Korean, or Chinese, would make you a tremendously attractive applicant—so that's something to consider early on.  In addition, there are some internship opportunities that could be great for gaining experience.
But ultimately, perhaps the most important thing for a student interested in counter-terrorism to do is to become a quick learner, so that he or she can master new information or a new challenge as fast as possible. That way, if counter-terrorism priorities shift due to changes in global politics, the student will be able to quickly adapt and become an expert in a new area.
Still Looking for a Criminal Justice Program?
Below are some of the top criminal justice degree writeups. You can review the program page, or schools by state to find detailed information about the degree or career.