AD
Consider an Online Program Currently Accepting Applicants
View more online criminal justice programs currently accepting applications.
AD
Consider an Online Program Currently Accepting Applicants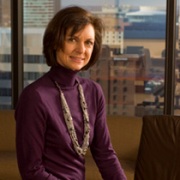 We recently spoke with Karen Kruger, a law enforcement legal adviser located in Baltimore, Maryland. In the interview, Karen sheds light on what it means to be a law enforcement legal adviser, her road to discovering this area of law, and her advice to anyone interested in a career in law enforcement legal advising.
How did you come to work in this area of law enforcement legal advising?
I originally graduated from college with a degree in dance, and for several years was a professional dancer and teacher, and then realized that it was a career for young people, and I would not always be young. So, I decided to go to law school and thought that it would be a good fit for me in terms of a career. When I came out of law school, my first job was as a prosecutor in the district attorney's office in Fresno, California. And from there I moved to Baltimore, Maryland, and got a job with the state attorney general's office in its criminal investigations division, which was also a criminal prosecution area. I sort of figured that was going to be my career. The state of Maryland then went through a budget crisis and started moving employees around, including lawyers, and I was assigned to a different state agency.
I had never been a police legal advisor before, so I was kind of clueless as to what the job would be. But I needed a job, and it's actually turned out to be a lot more interesting than just criminal prosecution. This is because the job of providing legal advice to law enforcement agencies includes criminal law and criminal procedure; but it also implicates a whole range of civil law issues, including personnel and liability for police activity, civil rights cases where an individual sued the police for allegedly unconstitutional conduct, and it's quite a broad field in terms of legal work.
Within this broad field, is there an area that you specialize in?
Well, in Maryland, we have a law that is specific to law enforcement officers called the law enforcement officer's bill of rights. This provides for certain investigation and procedural mechanisms that a police department has to follow before it can discipline or fire a police officer. In my practice, I handle a lot of cases representing departments who need to remove unfit personnel but have to go through this mechanism—which is in the arena of administrative law, so that's a third arena in which I get to practice; administrative law, civil law, and criminal law.
The articles you've published seem to cover many different specific topics. Are these all topics that you see within the scope of your day-to-day work?
They are. My primary responsibility is to provide legal advice to police chiefs and sheriffs and heads of police agencies. My goal with respect to that is to protect the police chiefs and departments from any type of liability that may arise from personnel action, policy deficiencies, training deficiencies, management supervision issues, issues relating to equipment inadequacy—all those types of areas where there might be civil liability coming from citizens who file law suits.
What would you say is your favorite part of the job?
I am most committed in my job to making sure that people who aren't suited for the law enforcement profession are removed. There's nothing more galling to me than a corrupt police officer. I believe that is totally unacceptable both for liability reasons and for the safety of other officers. I believe that it [police work] is very important work.
You do a lot of writing in the field. Is that simply a hobby or is that a large focus of yours?
Well, it comes from a couple of different sources. I enjoy the writing, and I see writing on various topics as a client service as well as a public service, as I do publish work in magazines and journals that are national. I am also involved in the legal officer section of the International Association of Chiefs of Police. Along with that membership is some obligation to produce publications on behalf of the IACP.
What are you most excited about in your career at the moment?
The thing that I am most pleased about recently is that I just wrote and filed my first Supreme Court case. The case has to do with the collection of DNA evidence from people who have been arrested but not yet convicted. There is a statute in Maryland that allows the police to do that; yet, the state Supreme Court, called the court of appeals, ruled that the statute is unconstitutional as it is unreasonable under the Fourth Amendment. The state of Maryland filed a petition with the Supreme Court. The Supreme Court accepted the case, and I filed a friend-of-the-court brief on behalf of a number of law enforcement agencies to encourage the Supreme Court to reverse the Maryland Court of Appeals. That case will be argued in late February, so we'll all take a field trip to sit in on that.
What advice would you have for a student just starting out in school if he or she would like to pursue the career of law enforcement legal advising?
I think there are two ways to go about it. There are quite a number of police legal advisors who were themselves previously law enforcement officers before going to law school sometime after or during their time serving as police officers. They bring to the table a certain amount of competence and experience, which can be very useful. I myself did not have a background as a police officer, but I did have a background as a criminal prosecutor. Actually, in a way, I believe that positions me better because I remain a half-step outside of the profession, which allows me to offer a little bit more of an objective perspective than a person who has been a former law enforcement officer. But I might be biased!
Certainly, to be doing work in the criminal justice area and following a course of study that relates to the field, I think makes for a great foundation. However, there are so many criminal prosecutors and police officers, that my guess would be that it may be difficult to get a police legal advising job directly out of law school. Yet, experience in the field is quite desirable.
Anything else you would like to offer to our readers?
I think what I do is very exciting work. Usually when law clerks or young associates get to do work with me they discover that it can be quite fun work, and they don't want to go back to zoning and insurance regulations and all of that.
Still Looking for a Criminal Justice Program?
Below are some of the top criminal justice degree writeups. You can review the program page, or schools by state to find detailed information about the degree or career.