AD
Consider an Online Program Currently Accepting Applicants
View more online criminal justice programs currently accepting applications.
AD
Consider an Online Program Currently Accepting Applicants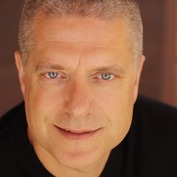 I recently sat down with Mark Pryor, a prosecutor in Austin, Texas. In addition to "catching the bad guys and letting good guys go" at his day job, Mark fills his time writing novels (his newest, The Bookseller, being met with great praise) and managing his humor-rich blog at D.A. Confidential.
How did you become a D.A.?
I was a journalist in England for a while before moving to America where my mother is from. I ended up going back to school at UNC Chapel Hill journalism school. While I was there, I was assisting an attorney who was doing some pro bono work, and I got very interested in criminal law. In England, I was a police reporter for the newspaper; I have always had an interest in crime. While I was working with the attorney in Chapel Hill, he suggested that I think about going to law school. And I did. I attended Duke University Law School. I then ended up with large law school loans, which led me to go into a private practice working for a large law firm in Dallas. But I wasn't very happy with the work, I wanted to get back into criminal law. So, I applied for a job in Austin, got myself an interview, and they gave me the job! What I always wanted to do was to be in front of juries, in trial, and that's what ended up happening.
You've said being a D.A. is the best job you've ever had. Why is that?
Yeah it is, definitely. The caseload is always updating and changing and the facts of each case are different—so if you have a short attention span, like me, then a revolving and updating case load is fascinating. The facts of all the cases are always quite interesting, and I like being in the courtroom. I like feeling like I am doing somebody some good somewhere.
You used to say to your children that you "help catch bad guys." Is that the core of being a D.A.?
To some degree. That was a very simplistic phrase I would use when my children were very young, but as they grew up I would say that I "help catch bad guys and let the good guys go." It's my view that the vast majority of people who commit these crimes are not bad people, they've just done the wrong thing. Especially now that I'm working in the juvenile division, I see that the emphasis is on helping a kid rather than punishing him. That's a philosophy I agree with.
With your cases constantly changing, is there any particular area that you enjoy most?
I really enjoyed all of the felony cases when I was in trial court. The juvenile cases are mostly misdemeanors—assaults and possession of marijuana, that sort of thing. I tend to gravitate toward the more serious crimes. I like those types of cases, and I will be getting back to that sort of work soon.
Your blog is quite humorous. Is a sense of humor necessary as a D.A.?
Yes. I think that everybody who does this sort of job must have a sense of humor—albeit it is usually sort of a dark one. I believe that the blog serves as a good outlet to my writing interests, as well as a way for me to let people know what I do. People are always very interested in my job and what kind of cases I have and how I do it. The blog is a good way for me to reach out to those who are not in the system to give them a little flavor of what my job entails.
Does your new book, The Bookseller, draw from your experiences as a D.A.?
I don't really think that it does. Writing books is something that I've done since before I was a D.A.—this is just the first one that got published. I guess the main character is based on, in part, a couple of people I've met since being a D.A., which is seen in the 'profiler' aspect of the main character. It really tells a great story, but most of what I do is not as romantic and dramatic as fiction.
What advice would you be able to give somebody who is looking to become a D.A. or explore the space in which you work?
I would encourage that person to get an internship with their local D.A. office or law office to see if that type of work is what they would like to do, and also to make a few contacts. The other thing I would say, and something I wish I had thought about more and known more about, is that these days law school costs so much money; if you work as a prosecutor you're not going to make that much. I think people need to be very aware, as they explore the option of law school, not to incur massive amounts of debt because that is something that could preclude them from doing this job. And if they end up doing this job, they could find themselves in a tight spot. That's one thing that I wish I had known.
How helpful is a degree in criminal justice for a D.A.?
I think that it is very helpful. My undergraduate degree was journalism, and I am still unsure if that has helped or not. I think that law school, depending on the school that you go to, does not necessarily help prepare you for a career in practicing law. It's my belief that a degree in criminal justice would certainly prepare you better for a career in law.
What are you most excited about now?
One thing I am very excited about, which is part of my job, is Thursday nights riding with local police in one of the more colorful sections of town. That is very interesting, getting to know the cops and their beat. I've been doing this for about ten months now. In terms of meeting the officers and learning what they do, as well as being able to answer their legal questions, that's something I am really enjoying right now.
How do you feel that taking a ride with the police complements the work that you do from day to day?
As a prosecutor, the closest that you will get to a crime is a written report. It's very easy when you're in your office to pick holes in the reports or be critical of them. When you are out there with the officers, seeing the typical situations they handle and the people they interact with, and seeing the polite and respectful way they do it, it gives me a new perspective when reading one of their reports. Also, I can help them because they ask me what they should put in their reports or what they are missing.
Did you feel that there was a disconnect between the legal side and the law enforcement side?
Yeah, definitely. I had never seen on a daily basis what they do. I actually think it would be really helpful if they got a chance to come and sit in with us occasionally. Sometimes they'll spend a whole night on a case between arresting somebody and booking and processing them, just to have the charges dismissed, which I'm sure can be very frustrating for them. It would be good for them to see why something like that happens, and allow us to answer their questions.
Is there anything else that you would like to say to the readers of our site about what you do?
I think the one thing that comes to mind is a comment during my interview when I was hired by the previous D.A. here. We were talking and toward the end of the interview I asked him, "Do you like what you do?" And he laughed and replied, "What's not to like? I come in every day, I do justice, and I go home. And then I get to come in and do it again the next day." And that was really good for me to hear.
Even though the judicial system is an adversarial system, prosecutors are the only ones whose sole job it is to do the right thing. For example, If you're a criminal defense attorney it is also your job to represent your client—he or she could be completely guilty, but it if you can get them off, it is your responsibility to do that. As a prosecutor, I have the option where if I don't think someone is guilty, I will not prosecute that case. It's a great responsibility on us, but I think that it is very cool that I can go into work each day, do justice, and go home.
Still Looking for a Criminal Justice Program?
Below are some of the top criminal justice degree writeups. You can review the program page, or schools by state to find detailed information about the degree or career.