AD
Consider an Online Program Currently Accepting Applicants
View more online criminal justice programs currently accepting applications.
AD
Consider an Online Program Currently Accepting Applicants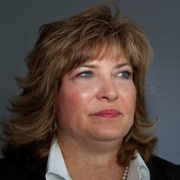 Discover Criminal Justice recently sat down with Jill Spriggs; immediate past president of the American Society of Crime Lab Directors. In addition to her role in ASCLD, Spriggs serves as secretary of the Consortium of Forensic Science Organizations, and a crime lab director in California.
Can you provide our readers with a little bit of information about your background such as education and career path?
I have a bachelor of science in forensic science with a minor in chemistry. Anyone in the state of California who's going to get into the forensic science field to work in a crime laboratory, due to a penal code, you have to have quantitative analysis, which is a chemistry class. That's very important for anybody in California. You need that class before anyone will hire you. I also have a master's in business administration, too. I started out in a crime laboratory doing drug analysis. Most people start out, usually doing drug analysis, blood alcohol, or working in the DNA databank.
I worked in drug analysis for about a year or so. Then I moved into what was called serology, forensic biology, back in the late '80s, early '90s‑‑this was before DNA‑‑and did enzyme typing and ABO typing. Then went on to do DNA testing and DNA analysis.
Then, after that, I became a supervisor over at DNA section and technical leader over at DNA section. Then, we moved to quality manager over 13 laboratories in the system that I worked in, then assistant chief and then bureau chief. I actually came over to where I'm at now, at this laboratory in September of 2012 as the lab director.
What are the responsibilities of a lab director?
A lab director oversees the entire laboratory. When I was chief over at those laboratories, I was over 13 labs, crime labs. Now, I'm just over the one laboratory that I work, so that is, you're over the quality assurance, you're over each discipline. We have toxicology here; we have DNA, forensic biology and direct section, blood alcohol and trace and toxicology. You oversee all those programs, you oversee the accreditation, the policies and procedures, the budget, personnel, all that encompasses running a crime laboratory.
You mentioned that at the time of your graduation, there was no DNA analysis position; have there been other specialties coming to fruition?
Right, DNA analysis was just on the horizon. When I started my career, we didn't have a lot of computers, so now there's a digital evidence discipline specialty that you can go into. It used to be back when I started, a lot of people were what we called generalists, where they could do a little bit of each discipline, now we more specialize and one person will stay in that discipline the rest of their career.
You've worked your way through the ranks, becoming president of the American Society of Crime Lab Directors (ASCLAD). How did you become involved with this organization?
You serve time on the board of directors and then the board of directors elects you to be president. So I was elected to be president and now I'm past president. It's a three‑year term with the board of directors. Now, it's a four‑year term. We changed the term limits. I was president for almost two years. Usually you're president for a year, but we changed our symposium date so I had to extend my presidency.
Was there anything during your presidency that you feel especially proud to have accomplished during your time?
There are a couple of things. One was getting more involved in forensics internationally. That was one thing that I was proud of that we did. The other is we really got out as far as advocacy and legislation and forensics to try to be a voice for the forensic science community and the crime lab directors.
Was there any specific legislation that you helped pass?
We helped on what was called the Safer Act. It's S‑A‑F‑E‑R. That's the rape kit, counting of rape kits. And we're still, as ASCLAD, we're still working on several things in Washington. One is the Leahy Bill on forensic science. It's S132. We're still working on that.
We still are a very vocal voice within the forensic science community.
Is there something that you're really looking forward to – new developments or new research – that you're really excited about your organization working on at the moment?
Working on at the moment, we're really trying to do a leadership academy and reach out to crime lab directors and give them an avenue for leadership training and management training. We started this at the last symposium in May where we had a two‑day leadership academy and we're going to be continuing that during our next conferences. That is something that I'm proud of.
The leadership academy will offer classes in personnel, classes in budget, classes in new technology. We're really trying to gear the membership for preparing for the future for their crime laboratories. Looking at backlogs, how to approach backlogs, things like that. Quality issues. You take a bench person, right from the bench doing case work, and they're put into being a supervisor and they're put into being a lab director and they don't have a lot of skills except being on the bench and doing case work. So we're trying to help them get those skills.
Does ASCLAD offer members options for continuing education?
We are looking at doing that. We currently have a forensic research committee of which the participants are from academia. We're trying to partner more with academia and doing things like that. So we are moving in that direction.
Does ASCLAD work with students?
As far as working with students, we do not currently do too much; yet, we do have a scholarship fund. Students can apply for scholarships through us. That's one thing that we do work with students on, placing students in forensic science programs. Students can go to the website and apply for a scholarship. We actually are just in the process of picking a winner for the scholarships right now.
What other resources are available on the ASCLAD website?
There are resources on there such as job postings. We have a list of links that you can go into to look at other different websites, but it's mostly geared for leadership and management of crime lab.
In addition to your work with ASCLAD, you are a member of the CFSO (consortium of Forensic Science Organizations).
Yes! I'm the secretary for the Consortium of Forensic Science Organizations. CFSO is a consortium of all forensic science organizations or associations. There's American Academy of Forensic Science, ASCLD, International Association for Identification, The Toxicology Group, The Pathologist group, and the American Society of Crime Laboratory Directors/Laboratory Accreditation Board, which is the accreditation board. I'm secretary for that group.
What we do is go to Washington where we have something to say, we go as one voice rather than a bunch of different independent organizations.
Does that organization meet on a regular basis and discuss topics that might span across the different realms of forensic science?
We meet via teleconference and then we meet twice a year in person, once in the fall and once in the spring time.
Are there issues that the consortium is pressing right now or working on that are different from that of ASCLD?
No. They're largely the same. We're currently looking at the Leahy bill and tracking anything else that's in Washington. I just had time for a senate hearing a few weeks ago for commerce science and transportation on forensic science issues. I testified a year ago, the senate hearing on the judiciary committee for forensic science issues. We're tracking those issues. There's a new national commission on forensic science that has come out under attorney general's office and missed. We're tracking that also. We work to shape national policy.
Do you find it difficult to balance these different responsibilities, the different organizations with your current role as crime lab director?
I don't find it difficult. It's just very busy. I enjoy it all. It's fun.
Do you have any advice that you would like to lend? Any personal insight that you would like to mention for our readers?
I think if you're planning to get a degree in forensic science, I would suggest that you probably get a master's degree.
I think the science is going more towards a master's degree level and being able to have that higher education, especially in DNA. To be a technical leader over a DNA program you need a master's degree. If I were to get into this field today I would get a master's degree.
There's some master's degree in forensic science around the nation. UC Davis has one. John Jay College has one. University of New Haven has one. I would look into those colleges. That's what I would do it in. You can also do it in Chemistry, a Master's degree in Chemistry or master's degree in Biology. I think if you were to do that you would probably have the upper hand.
Still Looking for a Criminal Justice Program?
Below are some of the top criminal justice degree writeups. You can review the program page, or schools by state to find detailed information about the degree or career.