AD
Consider an Online Program Currently Accepting Applicants
View more online criminal justice programs currently accepting applications.
AD
Consider an Online Program Currently Accepting Applicants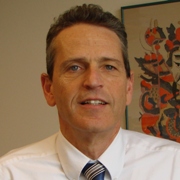 DCJ recently spoke with Simon Singer, professor at Northeastern University's school of criminology and criminal justice. Professor Singer's research focuses on delinquency and juvenile justice. He received the Albert J. Reiss Distinguished Scholar Award from the American Sociological Association for his book "Recriminalizing Delinquency: Violent Juvenile Crime and Juvenile Justice Reform."
How are Juveniles/ Youths defined in the United States? Are definitions and policies uniform across all states?
States vary in the ages that define the legal status of juveniles.  There are not only state laws to consider but also federal mandates that dictate the age when adolescents are considered as dependent juveniles.  There are no clear rules, legal or developmental, as to when adolescence ends.  Most recently the Supreme Court in the decision that I noted in my article mandated that any adolescent younger than 18 cannot be sentenced to life without any possibility of parole.  The majority of justices based their decision on an age that some states would view as too young and others as too old.  In cases of murder, many states have a low age of criminal responsibility.
What is one thing that our juvenile justice system presently does very well?
It still does a good job in giving adolescents a second and even third chance.  Juvenile records in most states still remain confidential; they cannot be publicized and in many states the records are subsequently destroyed after several years.  Unlike offenders in the criminal justice system, adolescents in the juvenile justice system are more able to avoid the stigma of a public arrest or a public conviction in criminal court.    The juvenile justice system also can provide assistance to families who cannot afford to provide the treatment which their troubled children require.  How well the juvenile justice system is able to accomplish its mission of treatment and diversion from the criminal justice system is not easily addressed.  My feeling is that some local juvenile justice systems do a better job than others.
What is one thing about our juvenile justice system that needs improvement?
We know little about the quality of treatment services, and the informal system of juvenile justice.  This information is difficult to obtain, and that too needs to be improved upon.  We can abide the requirements for confidentiality and at the same time make the juvenile justice system more transparent.
Is our system moving in the right direction?
It depends on where and when.  A commitment to juvenile justice means providing the treatment oriented services that could save a juvenile from an adult criminal career.  All government agencies in a time of budget cuts are at risk.  It is hard to ask the public to take into account the potential long term benefits of a treatment-oriented juvenile justice system when services for non-offending youths are being cut.
I understand that you have done research on suburban crime and delinquency. Why focus on the suburbs?
Most adolescents today live in the suburbs.  It used to be that the bulk of the population was moving to the city and living there in increasing numbers.  It made sense to study urban youth, and their street-corner gang activity.  But today more kids are hanging out on Facebook rather than on their subdivision roadways.  The suburbanization of city life exemplifies the way most adolescents live today; it is no longer in a centrally defined place.  The suburbs lack that centrality of place, so that their adolescents are being raised in a way that is quite different from earlier periods of time.
What are some differences between suburban and urban crime? Are there misconceptions?
The crime rates are generally lower in suburban areas.  The reasons for this lower crime rate relates to the fact that the suburbs generally have fewer pockets of poverty.  Car-dependent suburbs require its residents to own an automobile, or to have the income that would allow them to buy house.  More of an affluent population lives in suburban areas and they have fewer reasons to commit crime.  One misconception is that the suburbs are safe.  They are safer based on index rates of crime, but the problems of troubled adolescents are not particular to one social class.
How can studying criminal justice, criminology, and juvenile justice prepare a student to further the juvenile justice field?
Criminal justice professionals need to have a critical understanding of how the system operates to provide troubled youths with the services they need.  They also need to develop the empathy that would lead to deal with troubled youths in a way that takes into account the developmental aspects of adolescence.  A range of criminal justice and juvenile justice professionals need to understand adolescence and coordinated care that would be need to save juveniles from a life of crime.
In your experience as a professor, what advice would you give to students thinking of studying juvenile justice?
Be sure to take courses in developmental psychology and in the sociology of adolescence.  Remember that adolescence is an artifact of a society that has extended childhood dependency late into the teenage years.
Is there anything on the horizon for you that you are excited for?
I'm interested in learning more about the life course of juveniles sentenced into criminal court.  Have they been paroled from their long-term sentences? How has their adolescence been repeatedly denied?
Any final words for our readers?
Do not believe that part of the literature that suggests delinquents or offenders cannot change.  There are no simple answers.  But it is important to believe that the reasons for delinquency can be understood and better policies developed.
Still Looking for a Criminal Justice Program?
Below are some of the top criminal justice degree writeups. You can review the program page, or schools by state to find detailed information about the degree or career.