AD
Consider an Online Program Currently Accepting Applicants
View more online criminal justice programs currently accepting applications.
AD
Consider an Online Program Currently Accepting Applicants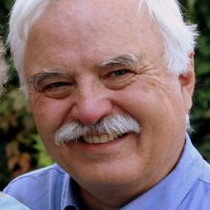 DCJ.com recently spoke with William E. Foote, president of the American Psychology-Law Society. Dr. Foote has served on the adjunct faculty of the University of New Mexico School of Medicine, Psychiatry and Family Practice services, the Psychology department, and the School of Law. In addition, Foote has co-authored two APA published books; Evaluating Sexual Harassment, and Evaluation for Workplace Discrimination and Harassment, with co-author Jane Goodman-Delahunty.
In your words, what is the American Psychology Law Society?
The American Psychology Law Society is an organization that has been around dating back to the 70's. Its goal is to get psychologists and lawyers together to look at issues that relate to the interface between psychology and the law. It is a division of the APA (American Psychology Association).
What is your role as the President of APLS? What is your interaction with the organization and what's your duty and involvement?
I head the executive committee that runs the organization. The executive committee consists of 14 voting members and a number of non-voting members. The organization consists of about 3,000 people from all over the world. We have a lot of different functions. We run many conventions through APA. We also have our own meeting in March every year.At these conventions and meetings we have a lot of breaking research presented – if you want to go some place to figure out what's happening in psychology and the law, that's where you'll find it.
Who are the members of the APLS?
The organization really is made up of three groups of people. People who are practitioners of forensic psychology, like myself, who consider their main job as doing consultations with lawyers and judges and providing testimony in civil and criminal cases.
The second group of people is comprised of individuals who do primary research. We have the joy in APLS of really capturing the star researches in the area. If you open any textbook in psychology and the law, any textbook about eyewitness identification, interrogations, jury research, psychopathy, or about criminal justice in psychology – we have those members.
The third group of organization members consist of students who attend conferences and utilize the resources on our website.
Where can our readers find the breaking psychology-law research?
Many members of our association present at our conferences and publish books under our book series, or publish articles in our journals. We have two main journals that we sponsor; Law of Human Behavior, which is in the main journal, and also Psychology Public Policy and Law. These are again the flagship journals where if you're a psychology and law researcher, and you really want your article to get primary exposure (and to get read by highly regarded professionals) that's where you publish it.
We also give dissertation awards and we have grants and aid for students and for researchers to come to our conferences. Many attendees are professors and individuals who are teaching and training psychologists and also training judges and lawyers. We work closely with teaching institutions as many of these teachers are the ones publishing new research.
What resources do you offer those looking for professional development?
We try to support that in as many ways as we can. We have a committee dedicated to teaching, training, and careers. We have three main goals that the organization pursues: first, is adapting the contributions of psychology to the understanding of law and legal institutions. Second, is promoting the educational psychologist in matters of law and the education of legal personnel in matters of psychology. And third, is to inform members of the psychological and legal communities of current research and educational and service activities in the field of psychology. Those are the things we try to promote as part of our goals. Also, our committees include Mentorship, Minority Affairs, Professional Development of Women, and Service Opportunity Committees, all of which are dedicated to professional growth.
What resources do you provide in the education realm?
If you go to our website, you'll find that there are a lot of resources about graduate training programs, post-doctorate training programs, teaching resources, grants and funding, awards and things of that sort.
We also have a lot of resources for students in every career. We have a very active student section that has been doing a lot of work towards helping students get oriented with psychology law, training and careers. We also have job listings on the site that can give really good insight into what types of jobs are out there in the field.
Tell me about your education experience
At the time I was studying, there were no textbooks for forensic psychology. There were no major journals dedicated to forensic psychology. There were some publications, but there were no courses available for forensic psychology. Basically, the field did not exist as a field. Since that time, the field has greatly expanded, and we now have this association which is really quite very active in doing a lot of things in the area.
When I finished school, one could work on civil cases and work on criminal cases, and work on many types of cases – but now it's become so specialized that one would be ill-advised to do this just because the body of knowledge that one has to acquire to be able to do the job properly is so vast.
Can you give readers an example of effective research in psychology-law?
Yes, I am thinking of two main areas. There's been a great deal of research done recently on eye witnesses and eye witness identification. The courts rely upon eye witnesses all the time. In fact, if you look at the research on juries, they'll tell you that the eye witness does really have a huge impact on them. Research studies show that the eye witnesses were making a lot of mistakes, and the mistakes they make are pretty systematic. Often, the observations aren't good because the person's under a great deal of stress at the moment, especially if it's an eye witness identification of an individual. This is also the case if the person happens to be in a different racial group from the person who's doing the identifying; cross-racial identifications are not the most reliable.
Researchers also started to look at how the police officers, law enforcement personnel do the identification techniques and they found that they used to line up a lot by the classic thing, five or six guys lined up in a room, usually behind a two-way glass and the person doing the identification point that person out and say, "That's the guy." The one person who is usually identified as the suspect looks so different from everybody else and it's obvious that they want that person to be … that's the way a lot of line ups used to be.
The individuals were choosing the suspect. The police did that consciously as well as unconsciously – it led to were a lot of erroneous identifications. Fortunately now, there are organizations like the Innocence Project, coming out of New York, which has done such a great job of exonerating people who've been misidentified.
In this case, the research that our researchers at APA have done has actually changed the criminal justice system. Many changes have been based upon the research that our people had done and it ensured that processes were done in a more fair and accurate way, so they can be more certain with the eye witness identifications.
Another good example of this has been in the case of interrogations and confessions. Research is now coming down and changing how police are doing interrogations, the federal government now at least audio tapes their interrogations, which they didn't used to do, and video tape interrogations should be the norm, really, so that you can be certain that these coercive techniques are not being used and that what the person is confessing to.
You had talked before about the division between the civil side in forensic psychology and the criminal side. Is there one of those sides that you tend to work more in?
I do work in both areas. My writing and my publishing has been almost entirely in the civil side. I've done a lot of informative related writing and researching interest, especially in sexual harassment and Americans with Disabilities Act cases. That's where my own personal interests have been, and this consultation is testimony in most cases, too. I really enjoy that difference in looking at sexual harassment as a phenomenon in our society and how it plays out in one place and how that relates to the injuries that people suffer and the nature and quality of those injuries, and try to determine what those injuries are and most of everything else, as well as consulting to look at kinds of organizations and, interpersonal situations which make it more probable that these kinds of things will happen.
Is there much overlap between the civil and criminal sides? Or is there a different set of skills that only lend themselves to one side or the other?
Good evaluation skills are necessary in both the civil and criminal area. If you can conduct an evaluation where you gather a good history, integrate documented information, conduct interviews with friends and family, and do the appropriate testing for this circumstance, then you must look at the legal issue and apply all the information properly to that legal issue. There are the different areas of law, and you need to know what the law is in your specific area of practice. There's a whole lot of different body of law to understand on the civil side than there is on the criminal side.
The criminal side, you have two major bodies of law you have to deal with. There's the federal law for people who are involved in federal offenses, and then there's state law which is very particular to each jurisdiction. For example, I need to know New Mexico law and federal law when I go to do work in criminal cases, because the two are separate. Also, our civil laws can be quite separate and distinct across jurisdictions. Forensic psychologists  in practice need to become educated in local law so that they can know the territory they're trotting through.
Is there anything else that you'd like to touch on before we wrap up?
I just to urge people to take advantage of our website. There is a huge amount of information there. Our webpage editor has done a wonderful job of putting this together and making this a very useful tool for both division members and for members of the public. I urge readers to take a look at it, and one can really learn a lot about psychology and the law and information about the discipline.
If you come to our website and you look at "about psychology and the law" you go to the link that says, "Information for Practitioners," you can find a copy of the specialty guidelines for forensic psychologists. You can download it, it's pdf. It's yours. It is really valuable information to pay attention to and learn about.
In addition, if readers are interested in getting an idea about what the graduate training is, there are lots of different courses, different ways you can go. I was a clinical psychologist in my training and then became a forensic psychologist later on. Now there are many programs where you can actually get your degree in forensic psychology, and then also there are JD/PhD programs for people who wish to get joint degrees and in about a six-year period.
Still Looking for a Criminal Justice Program?
Below are some of the top criminal justice degree writeups. You can review the program page, or schools by state to find detailed information about the degree or career.