AD
Consider an Online Program Currently Accepting Applicants
View more online criminal justice programs currently accepting applications.
AD
Consider an Online Program Currently Accepting Applicants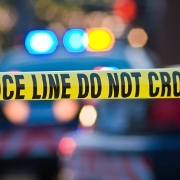 Criminology is essentially a branch of Social Science which applies scientific principles to the study to crime, criminal behavior, and punishment.   In essence, it's a branch of behavioral science in which crime is the behavior that is studied.
The field began in the late 18th century as a reaction to prison systems that were extremely harsh, and geared solely to retribution. Since then it has broadened to include study of the very nature of crime and criminals, including the factors that tend to increase or reduce crime.
Compared to the Criminal Justice Degree
As a general statement, Criminology is a more theoretical field than Criminal Justice.  Criminology focuses on the broadest social aspects of crime: what makes people commit crimes, what social policies and programs can prevent or minimize criminal activity, and what forms of punishment are effective in preventing repeat crimes?
Criminal Justice, on the other hand, focuses on the more immediate aspects of criminal activity: police work to prevent, investigate and solve crimes; administration of correctional programs (from jails and prisons to probation and parole); running jails and prisons; providing security in courts, other public buildings, public events, and the like; and so on.
The difference between Criminology and Criminal Justice is clear at a theoretical level, but the two fields are closely related—both obviously deal with the broad subject of crime.  Many schools have taken to combining the two fields into a degree in "Criminology and Criminal Justice."
Typical Criminology Coursework
Course work in Criminology always includes the history and general principles of criminology, along with an array of courses that focus on inter-disciplinary fundamentals, like economics, psychology, sociology and the law.  Students also study of the analytical tools used in the field (statistical analysis, research methods, etc.).
Some combination of the following specific issues will be either required or offered as electives:
Specific groups of criminals or victims (juveniles, the elderly, women, the poor, etc.)
Specific types of crime (white collar, domestic violence, sexual abuse and assaults, etc.)
Various aspects of corrections and punishment
Basic structures and institutions of the criminal justice system, from the various policing agencies to the courts to prisons and diversion programs
Careers in Criminology
Criminology degrees qualify students for so many different jobs that there may not be a "typical" criminology career.  Beyond the obvious careers of teaching in the criminology field, criminologists may work as analysts, policy advisers or profilers in a variety of government agencies (law enforcement and otherwise), non-profit advocacy agencies, or in their own private practice consulting business.
Criminology graduates often work in the various arms of law enforcement, from police agencies, including the FBI, to the courts and corrections.  That work may be as direct as serving as a police or correctional officer or as indirect as providing criminal analysis or criminal profiling.
A degree in Criminology may also be combined with a later degree in law to become a lawyer, or in medicine to become a medical examiner or forensic medicine specialist.
Still Looking for a Criminal Justice Program?
Below are some of the top criminal justice degree writeups. You can review the program page, or schools by state to find detailed information about the degree or career.