i
Consider a sponsored online program currently accepting applications for 2023.
View more online criminal justice programs currently accepting applications.
Research the top criminal justice careers, review dozens of career profiles, view salary information, and find degrees with the Criminal Justice Career Guide.
Welcome to the top guide for criminal justice careers. Below you will find all of the information you need to figure out which criminal justice career might be best for you. It is recommended to read this entire career guide to get the best idea of what a criminal justice career and the education associated with it all entails.
If you are in a hurry, use these quick links to jump to the section you are most interested in.
Criminal Justice Career Guide Table of Contents
---
Types of Criminal Justice Careers
A degree in Criminal Justice, either alone or in combination with other training and education, can qualify students to work in a large number of fields that involve some aspect of crime or justice. The jobs available with a criminal justice degree also depend on the specific type of degree obtained, other work experience, personal aptitudes, and personal interests within criminal justice.
Consider a featured online criminal justice program if you are looking to further your career within criminal justice.
Top 3 Criminal Justice Careers
The most popular fields in which criminal justice students work are law enforcement, investigation, and corrections.
1. Law Enforcement Careers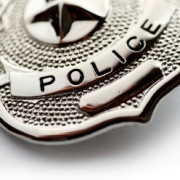 There are many jobs for local, county, state, and federal officers who enforce the general laws of the society. This covers a lot of territory, from entry-level sheriff's deputy to the FBI, with many levels in between. Local law enforcement jobs are typically far more routine than a job as, say, an FBI special agent, who may be tasked with fighting terrorism or combating cyber attacks. There is also a significant variation in duties and compensation depending on your experience and aptitude after being hired.
Criminal justice students also find employment enforcing specific types of laws. Common jobs of this kind include fish and game officers, border patrol agents, customs officers, and transportation security agents. These jobs tend to wax and wane periodically, as public policy shifts. Not until the 9/11 attacks, for example, did the job of transportation security agent really become prominent.
Many criminal justice students are employed guarding specific locations and activities against the possibility of crime, especially theft. This category includes industrial security guards, retail security, armored car transport, and the like. Most jobs are geared toward preventing crime in a specific location or context, but may also participate in apprehending criminals in those locations and contexts.
2. Investigation Careers
Most general law enforcement agencies described above also include an investigative arm. These investigators work to solve specific crimes committed in the general society. Jobs of this type include forensic analysts, detectives, and similar higher-level law enforcement activities.
Many criminal justice students work in the private investigation field in some capacity. In general, these are the classic "PIs" so often been glamorized on screen and in print. In real life, these investigators work for private individuals and companies, and may work to solve crimes or simply to obtain information, such as where a spouse or mate goes during the day.
3. Corrections Careers
While law enforcement and investigation involve prevention of crime and the apprehension of people accused of crime, corrections deals with people who have been accused and/or convicted of a crime. After arrest and before conviction, people accused of crimes are often held in jails, where they must be guarded, fed, transported, counseled, and so on.  Once convicted, these people are either confined to a prison or released into the community under various restrictions that are enforced through probation, parole, or similar programs.
Criminal justice students often work as guards in jails and prisons, and many work as probation officers of some kind, making sure that probationers and parolees live up to the terms of their release and do not pose a danger to the community. Within these fields, there are also a wide range of support jobs, from clerical to counseling to administration.
Other Criminal Justice Careers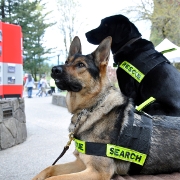 While there are many criminal justice career paths, many wish not to go down the same beaten path everyone else does. If a common career path, such as becoming an assistant district attorney or police officer, sounds boring and dull to you, then you should consider one of these atypical career paths in criminal justice.
Bounty Hunter
The experience most people have with bounty hunters is from television and movies (e.g., Boba Fett from Star Wars or old Western cowboys). However, bounty hunters are alive and real, if a bit different from the media's portrayal of them. Far from the hit men that they are portrayed to be, bounty hunters are also called "bail bondsmen." When purported criminals are sent to jail before their trial, they have the opportunity to post bail to get out of jail before his or her trial. This figure is often far too high for a criminal to pay out of his or her own pocket—after all, who has $50,000 sitting around?
That's where bail bond companies come in. They typically post 90 percent of the bail amount. So, in the example of the $50,000 bail, the defendant would post $5,000 and the bail bond company would post $45,000. If the defendant forfeits his or her bail by skipping a court date, then it's the bounty hunter's (or bail bondsman's) job to reclaim that money.
To be a bounty hunter, you must typically endure training similar to that of a policeman, including firearm safety training and self-defense. Physical aptitude is a large part of becoming a bounty hunter due to the possibility of tracking fugitives on foot, or using force to apprehend a bail-jumper. Yet, there is also a great amount of mental toughness and tact required. A higher education is recommended to familiarize yourself with the criminal justice field and how a bounty hunter fits into the system.
Federal Air Marshal
After 9/11, an increasing percentage of domestic flights have Federal air marshals on board. The role of the air marshal is to ensure peace and order throughout a flight. Of course, not every flight has an air marshal on board; that would be an unreasonably high cost for the Federal government. However, a set percentage of flights has on-board air marshals. Because air marshals carry guns on-board flights (one of the many exclusive privileges bestowed upon them), they must undergo rigorous gun safety training. To comply with Federal and international safety regulations, air marshals must be extensively trained in air safety.
Animal Cruelty Investigator
Those with a soft spot for animals can put their criminological, or investigative, skills to good use by becoming an animal cruelty investigator. Animal cruelty investigators have similar responsibilities to many other public and private investigators, except that they focus on animal cruelty. Whenever private citizens lodge complaints against people they suspect to be abusing animals, it is the job of the animal cruelty investigator to research the complaint. Animal cruelty investigators have the same responsibilities and restrictions that other criminal justice investigators do: They cannot violate the Fourth Amendment through unreasonable search and seizure, and if they suspect that anyone is in real danger, they must notify the proper authorities immediately. Animal cruelty investigators typically work in conjunction with a state or local governmental agency.
As you can see from these few examples given, it's possible to take a sharp left turn when deciding what your career in criminal justice will be. While you could enter a typical criminal justice career, you can also live a life unlike any you'd ever dreamed of.
Other Criminal Justice Careers
By combining their criminal justice training with other education or work experience, criminal justice majors may ultimately work in any number of occupations that deal with some aspect of criminal behavior. These positions vary tremendously both as to the type of work involved and the type of education and training required. These jobs include:
Judges
Prosecutors and defense attorneys
Court clerks, bailiffs, and other  support employees
Counselors
Teachers of criminal justice, criminology etc.  (professors generally have advanced degrees, while instructors  often have lesser degrees and personal experience in the field they are teaching)
Medical examiners/coroners
All Criminal Justice Careers
Degrees for a Criminal Justice Career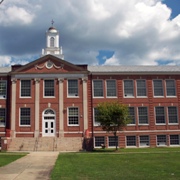 To work within the criminal justice field, nearly any employer will require a degree, and most employers may cater towards candidates with degrees in criminal justice.
Academic credentials in criminal justice can be as simple as a certificate to as complex as a PhD. If you're planning on really moving into upper management or a professional position, you may get even more advanced degrees, such as a JD (law) or an MD.
The key to choosing the program that's right for you is to have a pretty clear idea of your immediate job goals and the academic credentials required for that work.
Here's a rundown of the kinds of credentials you can choose from, proceeding from the simplest and quickest to the most complex and time consuming. Certificates are included (even though they aren't technically degrees) because they are educational options widely available in the criminal justice field. Additionally, there are still entry-level jobs in some fields that you can get with just a high school diploma.
Certificate in Criminal Justice
This "nuts and bolts" credential typically amount to less than a year's worth of study. Certificates, it has been said, "are for people who want to train for a job rather than to earn a college degree." Note, though, that because it isn't a degree, you will have to pretty much start from scratch if you decide to get a degree later.
760

Certificate Programs in Criminal Justice
Associate Degree in Criminal Justice
This is the basic two-year degree, typically requiring that you complete four semesters of 15 credits each, for a total of 60 credits. If you decide on getting an Associates of Criminal Justice now, be sure to evaluate your program to make sure there is flexibility later to transition your Associates level class credits into a Bachelors of Criminal Justice program.
2,304

Certificate Programs in Criminal Justice
Bachelor's Degree in Criminal Justice
A bachelor's degree is the basic four-year degree, typically requiring that you complete eight semesters of 15 credits each, for a total of 120 credits. Nowadays, many people working in the criminal justice field or the justice system have a bachelors of criminal justice degree. The Bachelor's degree is also the foundation for obtaining a master's or even a graduate certificate. Some of the curriculum can be general education requirements, but the undergraduate focus is on the justice system, law, and politics, but can vary depending on if you choose a criminal justice specialization.
2,031

Bachelors Programs in Criminal Justice
Master's Degree in Criminal Justice
A Master's Degree in Criminal Justice builds on the bachelor's degree. Academic requirements differ a bit from school to school, but a master's commonly takes two more years if you go full time. There are many options popping up for the Masters in Criminal Justice degree that are available online, where people that may be already working in the field can continue their education while working.
494

Masters Programs in Criminal Justice
Doctoral Degree in Criminal Justice
Doctorates in Criminal Justice provide a deeper foundation in the theoretical, analytical, and policy aspects of criminal justice. Many of the doctoral level degrees in Criminal Justice are available as a Ph.D. in Criminal Justice, a Doctorate of Criminal Justice, or a specialization such as Criminology Doctorate.
30+

Doctoral Programs in Criminal Justice
Other: Criminal Justice Graduate Certification
Many schools offer holders of a Bachelor's in Criminal Justice the opportunity get further education in the field short of a formal master's degree. Most of these programs require that you already have a bachelor's, and complete some additional course work. Certification may be in general criminal justice, or a narrower aspect of criminal justice, such as criminal justice management.
Education Credentials in Typical Criminal Justice Jobs
These are the most commonly held academic credentials in some typical jobs, according to the Bureau of Labor Statistics:
Criminal justice and law enforcement teachers (post-high school): 46 percent have a doctoral or other professional advanced degree; 41percent have a master's degree; 8 percent have some college, but no degree
Probation officers and correctional treatment specialists: 7 percent have some college, no degree; 86 percent have a bachelor's degree;  7 percent have a master's degree
First-line supervisors of police and detectives: 34 percent have a high school diploma; 27 percent have an associate's degree; 23 percent have a bachelor's degree
Police patrol officers: 42 percent have a high school diploma; 24 percent have an associate's degree; 23 percent have some college coursework, but no degree
Security guards: 27 percent have less than a high school diploma; 67 percent have a high school diploma; 5 percent have some college coursework, but no degree
Advancing a Career in Criminal Justice
There's a lot of flexibility in when and even how you obtain your degree. Once you get an associate's degree, you have the option to test the employment waters with that credential. If you don't get the job offer you want, you can always transfer to a four-year program and pursue a bachelor's degree.  Moreover, if you do take a job with your associate's degree, there's nothing to stop you from pursuing a bachelor's, either part time or full time at a later date.
A very common reason that criminal justice degree holders decide to further their education after having worked for a while is that they find themselves blocked from promotion and transfer opportunities. Imagine, for example, the difference between an entry-level patrolman and a crime investigator, or between an entry-level prison guard and a prison supervisor.
Photo Courtesy of Bob Gunderson
Top Criminal Justice Jobs Resources Mega List
There are thousands of job search websites on the Internet. But, where should you look for criminal justice jobs?
We've compiled a list of 101 criminal justice job resources to help you narrow your search.
General Job Websites
Government Agencies and State Career Resources
Criminal Justice Job Websites
General Criminal Justice Websites
Private Security Firms
Professional Criminal Justice Organizations
Staffing Agencies
Encore staffing – Encore's website allows you to search for a position by location and desired field. Searching requires some trial-and-error to match search terms.
Ace Boston – Ace Boston allows job seekers to search in a number of different ways including by position type and location. Ace also allows you to reach out to a representative to receive further information about a specific request.
Kelly Services – Kelly Services is a staffing agency with offices throughout the world. Jobs in the criminal justice and law realms can be found by typing "legal" in the search field. The site has a nice layout and is easy to use; yet, location searches are slightly less exact.
Jobs for Veterans
Military.com – Military.com offers an extensive listing of jobs targeted toward veterans, as well as a plethora of resources that can be used by anyone interested in military, criminal justice, or private security.
Other Criminal Justice Resources
About.com – About.com's resources page is for those looking to work in criminal justice. This page lists many types of careers and the best way to land a job in each, including links to other helpful resources.
Ability Jobs – Dedicated to the employment of people with disabilities, Ability Jobs is the largest resume bank of job seekers with disabilities.
PJ Scout – This site enables a user to create a unique profile allowing for personalized and up-to-date job searching.
Still Looking for a Criminal Justice Program?
Below are some of the top criminal justice degree writeups. You can review the program page, or schools by state to find detailed information about the degree or career.