We Found 71 Alabama Criminal Justice Programs in our Online Database.
When looking at the different educational institutions throughout Alabama, it is hard to ignore what is arguably their most well known university: The University of Alabama. We always try to pick a school or two and give some direct insights around their criminal justice program so you have a clear picture of what you might expect.
Specific Highlighted Features of Criminal Justice Programs
When you narrow down your potential criminal justice programs to just a couple, you really need to push your analysis further down in detail (past just looking at the curriculum between each potential choice). Try to think about seeing if there are unique clubs or associations current students or even alumni can become a part of that might help in the future job hunt.
Are there any local agencies in Alabama (police departments, correctional facilities, etc.) that the program has a unique relationship with? It could be that the agency tends to try and hire graduates of that program or offers exclusive internship opportunities that other programs don't have access to. We've chosen a couple of programs in the state and tried to show our approach to finding these differences to help in your degree decision.
The University of Alabama offers a criminal justice BA degree that really focuses around preparation for what their graduates might expect when they begin to get into the career field. They highlight the fact that they are known for being experts in the more diverse topics of criminology like HIV/AIDS, terrorism and drug addiction. While their curriculum still hones in on some of the more traditional aspects, these more diverse areas can really help graduates become a well-rounded and experienced potential job candidate.
While that focused around the bachelors degree, The University of Alabama also offers a minor in sociology and a Master of Science within Criminal Justice so you should have an option based on wherever you are at in academic or professional life. That isn hat the only university or even learning option you have in this state though so we want to provide a broader view of what the educational levels are within Alabama (utilizing census statistics).
2014 Population Estimate: 4.849m
Persons under the age of 18: 23.0%
Persons over the age of 25 with a high school degree: 83.1%
Persons over the age of 25 with a bachelor degree: 22.6%
The national average for persons over the age of 25 with a bachelor degree (according to those same statistics) is 28.8% which you can see Alabama is under. This could help guide you in determining the level of degree you might want to get.
Daily Expectations of a Criminal Justice Program in Alabama
We often times find ourselves focusing a lot on the undergraduate criminal justice degrees when talking about the academics side but we wanted to share some insights into the graduate program as well. A lot of schools in Alabama will have both a thesis track program and non-thesis track program for graduate students. The first is geared towards helping students achieve a doctoral level study while the non-thesis provides working professionals an ability to hone their skills in a particular aspect of criminal justice (research, policy analysis. etc.)which is the case at UAB.
Curriculum focuses on getting students well versed in analyzing crime patterns which can often time deal with data correlation. While this is pulled from UAB as an example, there are some definite theme you can pull from this info that will likely apply to other criminal justice curriculum across Alabama.
Alabama Criminal Justice School Spotlight
B.S. in Criminal Justice at University of Alabama – Birmingham (UAB): There is actually a Criminal Justice Student Organization that is recognized by the university as well as the criminal justice department that you could potentially become a member of. Some of the activities of the CJSO is to make students aware of career opportunities and participate in community service which all relate back to criminal justice.
M.S. in Forensic Science at Alabama State University: While not unique to the Department of Physical Sciences, Alabama State University does offer several scholarships you can apply to that are only available to students of their school. If you are trying to lessen or pay for school entirely on your own, scholarship opportunities could be a big factor in your decision making.
B.S. in Criminal Justice at Athens State University: Athens offers the ability to qualify for the Alpha Phi Sima Honor Society if you're enrolled in the criminal justice program. There are several different requirements around this but if you manage to qualify and get accepted to this unique society, you could potentially have your resume stand out from other job candidates in the future.
Alabama Criminal Justice Organizations
While we have highlighted a couple of schools and even dug into some of the classes and even graduate program layout, there are times that we just have to admit firsthand knowledge is sometimes the most helpful. That is why we have compiled a list of criminal justice organizations in Alabama and we encourage you to reach out and ask if you can speak with people that are working in the career you hope to be working in someday. The list includes:
There are some organizations in our list that are meant more for officers themselves like the Concerns of Police Survivors which focus on helping police overcome experiencing tragic acts while on the job. If you're at the early stages of your career (not considering an advanced degree) we would recommend trying to contact an organization like some of the others.
---
Alabama Criminal Justice Careers
Earning your degree is only half the battle and if you hare in the state of Alabama, it is no different. When you set out to start a career in criminal justice, you have to make sure that the goals of the organization match your expectations and desires for a job. If you look at the Birmingham Police Department website, you can see that a lot of the direction comes from the top based on the message from their Chief (A.C. Roper). They hare looking for those interested in being a part of a police force that aggressively, yet ethically, enforces the law with the ultimate goal to create a higher quality of life for Birmingham residents. On their website, they also list several of the physical requirements that include:
Scale a 6 foot wall
Be able to move a 165lb dummy 5 yards or more
Walk a balance beam 5 yards or more
Crawl through a 2 ha x 2 ha window opening
Run 1.5 miles under 15 minutes and 28 seconds
Push a car 15 foot
So think about those requirements that come with a lot of these criminal justice type of jobs and each state can be different. We wanted to make sure that you have an idea of what Alabama will require out of a lot of their criminal justice applicants from an academic and physical perspective.
Top Criminal Justice Careers in Alabama
So you got the micro picture of what Alabama criminal justice jobs might require (specifically the physical aspect) but it is important to know the layout of the criminal justice agencies in the state. You can see the general layout here based on the Alabama Wikipedia page:
20+ State Agencies
68 County Agencies
70+ City Agencies
19 College/University Agencies
7 Various Other Agencies
It is important to note that the various other agencies include agencies like Alabama National Guard Military Police, Birmingham Office of the Inspector General, and various others. Make sure you understand the types of offices that make up each one of these and figure out which one you really want.
Criminal Justice Career Outlook in Alabama
So now that we have looked at some of the specific city details around criminal justice jobs and the agency layout so you know the different areas you can potentially apply but what about the long term? We went to a site called ONET to gather some specifics about the current state and what the future is being estimated at. We based this around the specific career of sheriff patrol officers so it is a very specific career within criminal justice and you should research other potential careers. The median salary average for Alabama is $40,000 while the national average is at $56,800. 
Those same statistics try and estimate what the growth or decline of that profession will look like from 2012 to 2022. For 2012, they estimate 10,980 job openings and will grow to 11,620 by 2022 (a 7% growth). The national average is estimated at a 6% growth so Alabama is right in line with the national average. We want to reiterate that this was for a specific job that is one out of many so make sure to check out all of them to get an idea of what the growth in each one is.
List of Criminal Justice Programs in Alabama
AD
Programs That May Be Currently Accepting Applicants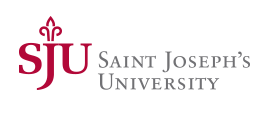 Online Master of Science in Criminal Justice
MSCHE Accredited
---
All Criminal Justice Programs
See below for the list of all of the Criminal Justice in Alabama. Find the best program for you online or in Alabama.
AD
Programs That May Be Currently Accepting Applicants
Still Looking for a Criminal Justice Program?
Below are some of the top criminal justice degree writeups. You can review the program page, or schools by state to find detailed information about the degree or career.
---
---