We Found 101 Arizona Criminal Justice Programs in our Online Database.
Arizona is a very diverse state especially when you consider the proximity it has to California and the border along Mexico. Because of that close proximity to Mexico, there are a lot of opportunities for people with a variety of educational background to get involved within the criminal justice industry. A large draw for this state for those that earn their degree in criminology is Homeland Security among other criminal justice positions.
In regards to the criminal justice programs offered in Arizona, you will find 100+ schools offering a variety of criminal justice degrees. Of those, a number offer an associate has or certificate program while the rest of them offer a bachelor has degree or higher (ex. doctorate).  
One unique thing about Arizona is that they have the Arizona Criminal Justice Commission, a group of 19 members that are charged with managing criminal justice programs throughout the entire state. They work to facilitate criminology data through the state along with providing that info to other states (especially the ones surrounding Arizona). While the numbers of this committee are limited, they have an influence over the data utilized in a lot of the training programs for many of the criminal justice schools in Arizona.
As you begin to discover the level of degree required for the career path you wish to take, you should also consider the demographics of Arizona has general education landscape which we have provided from census data:
2013 population estimate: 6.62 million
Persons under the age of 18 years old: 24.4 percent
Persons with high school graduate level or higher: 85.4 percent
Persons with a bachelor has degree level or higher: 26.6 percent
According to a 2008 census, Arizona had 141 law enforcement agencies and employ 714,591 sworn police officers.
Arizona Criminal Justice Programs
We will always take a look at a variety of rankings that are put out on academic institutions with a specific eye on criminology degrees and how they compare with the rest of the nation. US News provided their rankings on top graduate schools for criminal justice and Arizona made the top 25 only once with Arizona State University (located in Glendale, AZ) at #12. These rankings are looking at grad degrees in criminology which is not the only option you have when trying to begin a career in criminal justice so don hat think that is your only option.
You should check out both non-profit and for-profit schools as each one will provide a different approach to earning your degree. If you hare not qualified or ready to earn your Bachelor has degree, you can earn your Associate has degree from a school like Brookline College. They offer the program in Phoenix, Tempe, and Tucson, Arizona (with online programs as an option too). While this is a very specific example, it should show you that there are a lot of different options to earn a certificate or degree in criminal justice throughout Arizona.
Unique Features of Criminal Justice Programs
As you begin to look at the curriculum between different B.A. or B.S. degrees in criminal justice, you might notice that a lot of the programs can be similar in their required courses. While this isn't necessarily a bad thing, it can make selecting a program that is right for you much more difficult. We recommend looking at some of the more unique features a program has to offer.
Find answers to questions like, 'Is there a criminal justice agency that has an exclusive hiring contract with that particular school?' or 'Is the program all at a brick and mortar school or are there some online options?'.
Depending on what you're looking for, the answers to questions like these might help your decision making process. We've selected a couple of programs in the state of Arizona and highlighted what we saw as unique features to give you an idea on how to conduct this research.
B.S. in Criminal Justice Studies at the University of Arizona: The interesting thing about this program is that it's sponsored/supported by the Rombach Institute of Crime, Delinquency, and Corrections. The presence of this institute within the University of Arizona and this particular program offer unique learning opportunities and potentially networking opportunities while in the program.
B.S. in Forensic Biology at Embry Riddle Aeronautical University Prescott: You could have the potential to learn within laboratories recently built at this school and have the opportunity to learn in a more hands on approach. You might see if the program has unique relationships with local coroner offices in Prescott that you could potentially gain an internship at.
Arizona Criminal Justice Organizations
You do not want to simply jump into a criminal justice program without researching a career path you hare potentially interested in taking (as many different positions require varying levels of degrees an experience). We wanted to provide you with a list of organizations in Arizona that could be a good resource to contact in order to gain more info on the career you hare interested in. It could also be a good way to build future business contacts too so we encourage all of our website owners to check out each one below:
It will take some courage on your part to reach out to members of these organizations but it could be helpful for your decision process (as well as potentially make some new business connections). Reach out to them and see if they can provide any other insights not covered here – and let us know!
---
Arizona Criminal Justice Careers
When trying to determine what kind of criminal justice job you want in Arizona, you have to look at every aspect of criminal justice and not just the well known positions (like police officer). As Arizona is one of the states on the border with Mexico, you will see a variety of options within organizations like Homeland Security and the Border Patrol.
As with a lot of the jobs you see in the criminal justice industry, a big part of funding comes directly from the government. So be sure to look at what is currently going with grants and funding from the state and federal level as individual divisions post updates to the public like this. This one is from the Arizona Department of Homeland Security and while the documents are extremely long, there is a breakdown of key issues that each bill addresses and how they have to do with Phoenix/Arizona. This is a microscopic look at one division within criminology if you hare looking for a job in Arizona so be sure to look at every option both at the city, state, and federal level. We will try to take a more birds eye view of Arizona from an industry perspective next.
Arizona Criminal Justice Career Info
It is important to note the breakdown of the different criminal justice agencies within Arizona. While many are familiar with the county, city, and state agencies, many don hat know about more niche agencies (like University Agencies). We looked at the numbers and broke them down so you can better understand the landscape of Arizona has criminal justice agencies.
11+ State Agencies
4 Regional Agencies (Arizona Gang Task Force, East Valley DUI Task Force, Southern Arizona DUI Task Force, Southeast Arizona Task Force)
18 County Agencies
80+ Municipal Agencies
10 School/College Agencies
14 Tribal Agencies
8 Federal Agencies
You can see the variety of agencies (from Wikipedia) that extend even to the strong Native American population by having tribal agencies within Arizona. A 2008 census put Arizona at 141 law enforcement agencies that employ 714,591 sworn police officers.
Arizona Criminal Justice Jobs and Career Outlook
As many looking to get a degree or certificate in criminology to try and make an immediate impact on their career path, it is important to look at the long term outlook for the particular state you reside in. We have pulled some statistics from the ONET database that should illustrate the current status and future status of a standard criminal justice career in Arizona.
The profession of Police Patrol Officers was the example profession we looked at and it placed the median average salary in Arizona to be at $61,100 while the median US salary was $56,100. It is good to hear that Arizona is above the US average but you will need to analyze the cost of living in the city you reside within Arizona to make a true comparison. Arizona is expected to see 7 percent growth from 2012 to 2022 which is higher than the 6 percent growth nationally that is expected.
Salary and industry growth are two important factors you should consider when considering a criminology degree and later a career but push yourself to dive deeper. It will be important for you to speak with people and research specific agencies you hare considering to find the unique in has and out has of the career.
List of Criminal Justice Programs in Arizona
AD
Programs That May Be Currently Accepting Applicants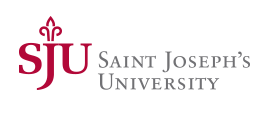 Online Master of Science in Criminal Justice
MSCHE Accredited
---
All Criminal Justice Programs
See below for the list of all of the Criminal Justice in Arizona. Find the best program for you online or in Arizona.
AD
Programs That May Be Currently Accepting Applicants
Still Looking for a Criminal Justice Program?
Below are some of the top criminal justice degree writeups. You can review the program page, or schools by state to find detailed information about the degree or career.
---
---