We Found 75 Arkansas Criminal Justice Programs in our Online Database.
There are quite a few criminal justice programs at campus locations across the state of Arkansas. There are also numerous Online Criminal Justice Programs in Arkansas, including but not limited to Arkansas State University Online offering a Bachelors and Masters program in Criminal Justice areas (such as a BA in Criminology).
Arkansas is seeing a lot of change on the criminal justice horizon. Their state has actually been on a ten year hiatus where there were not any lethal injections being done at the correctional institutions around the state (source).
The reason it was halted is because lethal injection was being disputed over regarding the constitutionality. With the recent ruling by the Arkansas Supreme Court, it has been deemed that a particular lethal drug does not fall under the cruel and unusual aspects of the law.
How does that relate to your potential criminal justice degree? You need to understand what could be a potential job requirement if you enter a particular industry and changes like this can also affect the curriculum being taught. If you look at the current curriculum for the College of the Ouachitas, you can see that they recommend students pursuing a career with the Arkansas Department of Corrections may choose to take the Correctional Specialist Courses. You will see that many schools might have specialized courses like that focusing around a certain career outcome within Criminal Justice.
So when policy changes occur like the one mentioned above, it can sometimes trickle down and have an effect on the curriculum being taught. It is also important that students realize statistics around the education level of the rest of the state. We pulled these US Census statistic to help illustrate what that picture looks like.
2014 Population Estimate: 2.966 million
Persons under the age of 18: 24 percent
Persons over the age of 25 with a high school degree: 83.7 percent
Persons over the age of 25 with a bachelor degree: 20.1 percent
The statistic around persons over the age of 25 with a bachelor degree at 20.1 percent is lower than the national average of 28.8 percent according to those same statistics. You can help these as a guide for potentially determining the level of degree others competing for the same jobs might have.
Criminal Justice Colleges in Arkansas
We wanted to provide you with a clear picture of what a BA in Criminal Justice may look like so we utilized the University of Arkansas at Little Rock criminal justice curriculum as en example. Here is what they have listed for their graduation requirements:
University Core Requirements: 44 Hours
Second Language Requirement: 9 Hours
Criminal Justice Major: 30 Hours
Minor Requirements in Other Departments: 18 Hours
General Electives: 19 Hours
Total Hours: 120 Hours
It is important for you to understand what these requirements will look like as the criminal justice major hours are only 25 percent of the total courses you will be required to take. You should also do your due diligence in making sure that a BA is the level of degree you will need for your future career. According to that same degree guide you can expect to see classes like: Survey of Corrections, Police and Society, Criminal Justice Research, Cybercrime, Gangs, and Juvenile Delinquency.
A lot of schools may also allow you to earn credit hours by completing an internship so make sure you start to network and see what available options you have. An internship can be valuable from earning hours towards your degree but it also may help you form connections that can help you later when searching for a job or share firsthand knowledge and experience around the industry.
What to Look for in a Criminal Justice Program
There is only so much difference between schools and their various curriculum around the same levels of criminal justice related degrees. If there is little difference in curriculum, cost, locale, and other generic comparison points, you will need to take your analysis a step further. If you begin to research the criminal justice faculty between two programs and realize one has a much larger staff made up of those currently working in criminal justice, you might find that important.
You should also look to see if the school has up to date technology used in their classrooms especially if you're entertaining a degree on the forensic side of criminal justice. If you believe that completing an internship will be vital to being hired later, you should look and see if the school has any exclusive agencies that provide internship opportunities to only their students. We've pulled a couple of the programs within the state and highlighted what we think are some of those difference makers.
B.A. in Criminal Justice at University of Arkansas at Little Rock: The school actually has two centers associated with it: Juvenile Justice Center and Senior Justice Center. The centers focus research and data gathering related to those two fields and as they are associated with the school, you (as a potential current student) might have access to these centers.
M.A. in Criminal Justice at Arkansas State University: If you think that you will perform at a high enough level academically, receiving accolades might be important to you. Arkansas State University has numerous awards through the Convocation of Scholars that criminal justice M.A. students might qualify for. These types of awards could potentially help you stand out in the future.
These are just a couple of examples of how to look with a greater level of detail if you're struggling to decide between two to three similar programs.
Arkansas Criminal Justice Organizations
You can see from our opinions about the value of an internship that we believe firsthand knowledge is a very valuable tool for those interested in gaining a degree in criminal justice. As it relates to Arkansas, we wanted to pull together a list of organizations that you can reach out to and try to facilitate some relationships from. It could be helpful for internships, knowledge gains, or getting a job after earning a degree.
Arkansas Association of Chiefs of Police
Arkansas Municipal Police Association
Arkansas Association of Correctional Employees Trust
Arkansas Sheriffs ha Association
Utilizing this list to try and reach out to find good contacts that can provide you with insights around the criminal justice industry and help you decide what educational path you need to take.
List of Criminal Justice Programs in Arkansas
AD
Programs That May Be Currently Accepting Applicants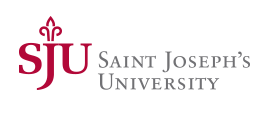 Online Master of Science in Criminal Justice
MSCHE Accredited
---
All Criminal Justice Programs
See below for the list of all of the Criminal Justice in Arkansas. Find the best program for you online or in Arkansas.
AD
Programs That May Be Currently Accepting Applicants
Still Looking for a Criminal Justice Program?
Below are some of the top criminal justice degree writeups. You can review the program page, or schools by state to find detailed information about the degree or career.
---
---