We Found 463 California Criminal Justice Programs in our Online Database.
California is one of the highest populated states in the US, so it is no surprise that it also has a huge presence in law enforcement agencies (both state and national), along with a large variety of criminal justice schools as well. There are over 450 different criminal justice programs offered at colleges in California that offer a program in criminology or similar criminal justice field. It is not surprising with the number of schools offering criminal justice degrees that there are a few scholarships available that are specific to a person trying to gain a degree in criminal justice.
Criminal justice is a field that includes the primary aspects of the justice system including court involvement, administration, and criminal law. From the basics of law, students have the opportunity to learn about the origination of laws and how they are interpreted to fit with today's society. The justice system is another component of this degree program that holds a great weight to students involved.
Some of the national agencies that reside within California include Federal Bureau of Prisons, US Coast Guard, Park Police, and with such a close proximity to the Mexico border, US Customs and Border Protection. The population is over 38 million with 73.7 percent being Caucasian, 6.6 percent being African American, and a large Hispanic demographic too ((SOURCE)). Los Angeles is the most populated city in California followed by San Diego, San Jose, San Francisco and Fresno. Other relevant educational statistics (SOURCE) about California include:
People with a bachelors degree or higher of persons older than 25 is 30.5 percent (roughly 2 percent higher than the national average)
Median household income is $61,400
Persons under 18 years (relevant college attending demographic is 24.3 percent
From those statistics, you can gain a better picture of what the population is attaining regarding varying levels of education and income.
Criminology Schools in California
One scholarship was actually established by the Santa Barbara County Sheriff's Association called the David E. Maccianti Memorial Scholarship specific to students pursuing a degree in law enforcement (source). Students will need to decide if they prefer a degree from a traditional California state university or go the more non-traditional route with a for-profit school (or online degree). Potential graduates will also need to determine what level of education they hare desired criminal justice career requires (certificate, associate, bachelor, master).
Several of the universities based in California have specific internships that can put students into direct experience roles in places like police departments, juvenile correctional facilities, and a variety of legal firms. University of California (Irvine) will actually cater their academic schedule around a specific career path and the internship that accompanies them. A lot of the schools in California are trying to move their education regimen to be more specialized in the career field that the student wants to achieve.
Criminal Justice Online Programs
We live in the criminal justice world so we've come to realize that often times trying to compare two similar degree programs to one another on paper doesn't always work best. We encourage our users to take a deeper look at the unique features the program or school might offer (and what might help you in the decision making process).
Think about exclusive partnerships a school or department might have with agencies that could offer future jobs or internships. Consider whether a program offers learning in a more hands on environment or not and whether that is important to you (some offer simulated crime scenes students can experience). You may also encounter a school that is faith-based which you will need to decide whether it is important to your or not and how that school integrates those religious aspects into their everyday learning. To try and show you the mindset around this research, we've pulled a couple of random programs in California and tried to highlight some of these unique features that might stand out to potential students.
M.S. in Criminology and Criminal Justice at California State University Long Beach: If getting involved in extra-curricular groups is important to you, Cal State Long Beach might have the answer. They actually have a Criminal Justice Student Association you can try to join as a student within the program. The Association itself actually boasts being the recipient of multiple awards. The ability to place a membership to this association on a future resume could be important to some and might be a deciding factor for you.
Criminal Justice Program at San Diego State University: Internships are always an important thing to consider and San Diego State actually offers the potential for students to gain full and part-time internships related to criminal justice. The internships are paid so it could even potentially be a summer job while allowing you to gain very real firsthand experience. The Public Administration Center and the Institute for Public and Urban Affairs also have some relation to the criminal justice division at SDSU which could give you access to government documents and statistics.
While this is only a snippet of the vast amount of criminal justice programs available in California, you can hopefully get an idea of how a greater level of research can provide major deciding factors. When you narrow your choices down to a few schools you see as similar, take this approach and it should help you narrow the search down to the one program you really want to enter.
Criminal Justice Education in California
Learning how crime and punishment is handled in the court system can help you gain a better understanding of the field as a whole. In addition to these factors, this field also includes some of the applied aspects of criminal justice such as forensics, policing, and leadership. All of these categories are vital in working to investigate and prevent crimes, as well as to manage correctional facilities that house criminals. With all of these subjects combined, students prepare themselves to monitor and supervise California's 39 million and growing population. Educational programs in criminal justice are provided throughout the state of California in formats ranging from certificate programs to doctoral degrees.
Major and minor programs are also prominent for students that may want to combine criminal justice with a specified field such as forensics, law enforcement, or sociology. Each of these specializations focuses on a direct form of criminal justice studies that drives learners to understanding the research or applied constituents of the field. Students that are interested in pursuing one of these certificate or degree programs have the option of online and in-person degree formats, which promotes convenience in higher education and opens educational doors to more people than ever before.
Regardless of your current path in life, there are numerous financial assistance options available including scholarships, grants, loans, and even employer-sponsored education reimbursement programs. You are encouraged to check with your university's financial aid department to learn about the different options that are available for you.
California Criminal Justice Organizations
Below is a sample of the many different criminology based organizations that are either focused on the state of California and/or headquartered in the state of California. There are numerous law firms with a variety of organizations which is something to consider if going down the paralegal career path.
Finding the right kind of criminal justice organization that most closely matches up with your career goals could potentially put you into contact with future job contacts. It may also provide you with expectations of what your desired degree might require of you.
---
California Criminal Justice Careers
There is a large presence of government agencies in California (more so than many of other states) which means that anybody graduating with a criminology degree will need to decide whether they work in a city, county, state, or federal role when it comes to a criminal justice career. Some of the job titles will vary depending on what direction you choose. We wanted to break some of those different job options down and the data gathered around each one specific to the state of California.
Probation Officer
California is currently the highest tier employer for probation officers in the country. According to the Bureau of Labor Statistics, the annual mean wage for professionals in this field is $83,350 per year (BLS; 2015). This is one of the highest figures for probation officers in the country, making it a great field for upcoming criminal justice professionals. Since there are a high number of correctional facilities throughout the state of California, the need for probation officers will likely remain stable and potential grow over the next decade. The BLS estimates a 4% growth through 2024 (BLS; 2015). Throughout this state, there are around 11,760 people working in these positions (BLS; 2015).
Police Officer
The need for police officers in the state of California has made this a profitable area for criminal justice graduates. The mean annual wage for police officers in this state is $96,660, the highest throughout the country (BLS; 2015). California's size plays a large role in its higher need for criminal justice professionals. The population of California is over 39 million, and the state consists of 58 counties. The state may see a growth of up to 4% over the next decade, making this a great place to start a career (BLS; 2015). As of 2015, there were 70,790 professionals working in this field in California (BLS; 2015).
First-Line Supervisor of Correctional Officers
First-line supervisors of correctional officers in California play a large part in the organization of correctional facilities. Leadership is the main component of this position, since supervisors are primarily responsible for overseeing a large staff of correctional employees. Professionals in this field have the potential to earn $93,780 per year on average in the state of California, which is the highest paid state for those in this field (BLS; 2015). As of 2015, there were 4,580 first-line supervisors employed in this state, likely due to the large number of correctional facilities (BLS; 2015). In terms of growth, the need for supervisors in the correctional field should remain steady in the future, since corrections is a field that may continuously be important to all states, especially those with higher populations.
Top Criminal Justice Jobs in California
There are over 27 different state law enforcement agencies and divisions in California that include the Office of the Attorney General, California Department of Fish and Game (Game Wardens), and the Department of Forestry and Fire Protection. There are also over 70 county enforcement agencies with larger counties having multiple divisions (i.e. Los Angeles). According to online records, California also boasts over 180 city agencies and over 19 federal agencies with a presence or headquarters too. It is also important to note that border patrol positions are common in California due to the shared border with Mexico along with state park police positions as California boasts 118 state parks.
California Criminal Justice Jobs and Career Outlook
If you look at the Detectives and Criminal Investigators career profile on ONET they give a breakdown on the anticipated future growth for California specifically. Surprisingly, the growth is only estimated to be around 1 percent from 2010 to 2020 for annual job openings which is slightly lower than the national average. The actual number of openings is significantly greater due to the size of California and the cities within it. According to those same statistics, the annual median salary for this same position in California is $97,600 whereas the national media average salary is $76,700. While the California median average is significantly higher than the national average, those thinking about a career path need to account for higher property values and the overall cost of living in California. Below are some useful links to help shed more light on the past, current, and future career outlook for criminal justice jobs in California:
List of Criminal Justice Programs in California
AD
Programs That May Be Currently Accepting Applicants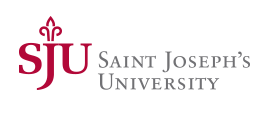 Online Master of Science in Criminal Justice
MSCHE Accredited
---
All Criminal Justice Programs
See below for the list of all of the Criminal Justice in California. Find the best program for you online or in California.
AD
Programs That May Be Currently Accepting Applicants
Still Looking for a Criminal Justice Program?
Below are some of the top criminal justice degree writeups. You can review the program page, or schools by state to find detailed information about the degree or career.
---
---