We Found 28 Colorado Criminal Justice Programs in our Online Database.
We have heard a lot about Colorado in the news and it directly pertains to the legal and criminal justice system in that state. One of the biggest points of conversation in the past decade has been over the legalization of marijuana and Colorado was one of the first to do it. There are a lot of different angles to take into account on that particular matter but that has not what we hare here to debate. We hare here to help give you guidance and understanding about the different Colorado colleges offering criminal justice degrees so that you can begin to decide if it has a degree for you.
Knowing the curriculum and list of courses you can expect to take in a criminal justice program likely puts you a step ahead of many when it comes to researching and finding the right school for you. When it comes down to brass tacks though, you may find that there isn't a ton of difference between schools and their programs from a curriculum aspect.
One of the notable institutions in Colorado that offer criminology degrees is Metropolitan State University of Denver. Their approach to their criminal justice degrees relies heavily on minors and majors to be focused on gaining entry into the workplace whereas graduate education often lies within law school. It is important to note that there were some changes at the national level made to an institution having a certified criminal justice program which is actually why Metropolitan State University changed their old curriculum. All of that took place back in 2007 and should be a part of your research when trying to find nationally certified CJ degrees.
While we focused very specifically on one school, it illustrates the need for you to really do the research and figure out the right school for you (and make sure it offers the degree level that you need). We also pulled some state education stats about Colorado to help you decide the level of degree you might need:
2014 Population Estimate: 5.355m
Persons under the age of 18: 23.5 percent
Persons over the age of 25 with a high school degree: 90.2 percent
Persons over the age of 25 with a bachelor degree: 37 percent
It is important to note that the national average of persons over the age of 25 with a bachelor degree is 28.8 percent according to that same data. So you can see that Colorado is above the average when it comes to their population percentage having a bachelor level degree.
Criminal Justice Schools in Colorado
A lot of the criminal justice degree is not necessarily comprised of courses that teach you police procedure (it is definitely an aspect though) but more on psychology and how to handle/relate to people Colorado is no different with their criminal justice curriculum which can include courses like:
Culture and the Human Experience
Introduction to Psycho I & II
Democracy and Public Schooling
Intro to Social Psych
These courses are based off of the 2014-2015 University of Colorado Denver Bachelor of Arts in Criminal Justice Degree Program hourly requirements. While these courses are part of the options, you can see by going through the full list of requirements that psychology plays a big part in the foundation of a BA in Criminal Justice at that particular school. The focus can really vary from institution to institution as many have a different approach from the next one when it comes to criminal prevention.
Online Criminal Justice Program Curriculum
You have to often dig deeper to find what really sets a program apart from the other and that can come in the form of exclusive hiring partnerships they have with local agencies, the make up of their criminal justice faculty, or unique scholarships that you might be able to apply for. With all the choices you have for a degree in Colorado, finding these unique features could be the deciding factor for you. We've selected a few programs within the state and highlighted what we think is unique about them. Take this same research driven approach and it should help you select the program right for you.
Bachelor of Science in Criminal Justice at Colorado Technical University: The biggest unique aspect of this degree is that it is offered online. As many of those considering their criminal justice degree in Colorado could be working full time, the appeal of an online program might work better for you. It is important to make sure you will have the discipline to stick with the necessary academic work to achieve the degree which can sometimes be a challenge with online programs.
Associate of Arts in Criminal Justice at Arapahoe Community College: As there are many varying degree levels that you can attain, some might choose to start their academic program by earning an Associate's degree. If you plan to take future courses, we recommend making sure that the school qualifies to transfer those credits to earning a future bachelor's or master's degree. ACC actually has a course they guarantee will transfer which was one of the unique things we researched and found out about this community college.
While this is only two programs from the entire state it is important to realize that finding these unique aspects of a school or program itself might help make the decision process much easier.
Colorado Criminal Justice Organizations
We have tried to give you specific narratives about a specific school in Colorado, relevant data and statistics to help guide your decision in the degree level, but now we want to give you options on gaining firsthand knowledge from those in the field. We have compiled a list of different criminal justice organizations that we encourage our users to contact and try to forge relationships with to speak with those that have been through the CJ degree before.
Check each organization out and find one that matches with your desired education path to discover the minute details around criminal justice.
---
Colorado Criminal Justice Careers
Traditionally when people think of the possible criminal justice jobs in Colorado, they usually go to the standard patrol officer or field agent. There might be some that even realize that Colorado has numerous state parks which require agency oversight as well but what about correctional facilities or the fish and game agency? If you want to get an idea about a particular criminal justice job and what is going on with them (outside of just statistics) you can often gain that info as government agencies are encouraged to be transparent. You can look and see that over several decades, the incarceration rate in Colorado has been growing 5 percent above the national average (in 2006). Based on that same evaluation that was done back in 2012, they also breakdown the fact that the state budget saw a lot more money allocated to corrections (upwards of 15 percent at the time of this report). Regardless of the agency that you decide to try and gain employment, you will want to do research into trends and where that particular agency is seeing a trajectory in coming years.
Criminal Justice Jobs in Colorado
Once you have gained the degree in criminal justice, you have to decide what in the world you hare going to do with it now! We highlighted a specific Colorado trend above about corrections but wanted to give a bird's eye view of what the agency layout looks like throughout the state. Here is the full breakdown based on their Wikipedia page:
5 state agencies (includes the Colorado State Patrol)
68+ county agencies
75+ city agencies
11 college and university agencies
There is a variety of different agencies that you can look at potentially getting a job at in Colorado. There are some unique agencies along with the ones you come to expect like Corrections and State Patrol.
Colorado Criminology Job Outlook
So we have taken a view of Colorado from the 30,000 foot level and given a specific narrative around the Department of Corrections but what about the future? Understanding what will happen in years to come will help you understand what to expect if you end up getting a job in this industry After pulling some statistics from ONET based around the Police and Sheriff has Patrol Officers as an example of what to expect for salaries and future job growth. The Colorado median salary is $66,400 which is significantly higher than the national median average of $56,800. Colorado does have cities that can vary greatly in cost of living so when you hare trying to apply for criminal justice jobs you will need to take that into account against your salary. Looking at those same ONET statistics, 2012 currently saw 9,380 job openings and by 2022 will see 10,230 (a 9 percent growth). While those same stats show a 6 percent national median average which is good news for criminal justice job seekers in Colorado being above the national average mark.
List of Criminal Justice Programs in Colorado
AD
Programs That May Be Currently Accepting Applicants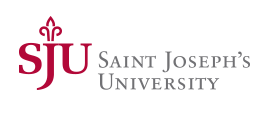 Online Master of Science in Criminal Justice
MSCHE Accredited
---
All Criminal Justice Programs
See below for the list of all of the Criminal Justice in Colorado. Find the best program for you online or in Colorado.
AD
Programs That May Be Currently Accepting Applicants
Still Looking for a Criminal Justice Program?
Below are some of the top criminal justice degree writeups. You can review the program page, or schools by state to find detailed information about the degree or career.
---
---