We Found 62 Connecticut Criminal Justice Programs in our Online Database.
While the high school degree percentage is only slightly higher than the national average, the percentage of people over 25 with a bachelor degree in Connecticut is significantly higher than the national average.
Connecticut is at 36.5 percent whereas the rest of the US sees an average of 28.8 percent. Does that mean you have to get a bachelor degree in order to be competitive in the Connecticut job market? Not necessarily. You just need to make sure that you do more research into what the idea candidate looks like from an educational level standpoint before you decide the level of education you hare targeting.
We want to definitely focus on Connecticut and the criminal justice degrees being offered there but it should be noted that due to the close proximity to New York, many people will cross state lines to go to school. It might not be the answer for you but it should be noted the option is there for you.
The largest city in Connecticut is Bridgeport and if you live there, you might find yourself looking at the University of Bridgeport. The school offers a criminal justice track that will allow the student to end up with a B.A. degree. The track will have the student go through 15 hours of courses dealing directly with criminal justice but a large part of the focus will be on liberal arts education experience. Does that work for you?
You will need to check the requirements of the field you hare trying to get into within criminal justice. We wanted to highlight Bridgeport as it could be very relevant for many of you living in Connecticut but it is by no means your only option. In order to provide you with that more holistic view of the state, we have pulled some census data to give you an idea:
2014 Population Estimate: 3.596 million
Persons under the age of 18: 21.8 percent
Persons over the age of 25 with a high school degree: 89.2 percent
Persons over the age of 25 with a bachelor degree: 36.5 percent
Criminal Justice Colleges in Connecticut
When deciding on a school, you have got a few different things to consider. Do I go online or do I attend school at a brick and mortar location near me? Which level of degree should I get? You also need to start thinking about what actually makes up a criminal justice degree and the work that will need to be put in. You need to decide if the courses sound interesting and if the degree outcome works for your desired career.
A lot of schools like Sacred Heart University (located in Connecticut) will put their full curriculum online so you can see some of the actual names of courses along with required credit hours to get a clear picture of the degree. We have pulled a few course names from their curriculum here:
Serial Killers and Profilers
Organized Crime
Issues and Problems in Criminal Justice
Juvenile Justice
It is important to note that some of these courses focus on aspects outside of what people traditionally think is the career of a criminal justice degree holder (police). While the courses you take will vary from school to school, a curriculum that gives you insight to multiple careers within criminal justice can be very helpful. Interested in what juvenile corrections would look like? See if there is a course available. What are some of the day to day activities of a corrections officer? There might be a course telling you just that.
Finding Unique Value Adds in Connecticut Criminal Justice Programs
So you managed to find the curriculum, tuition cost, and housing information around three schools and feel like you've narrowed it down. However, when you really compare those few programs, you begin to realize that they have a lot more similar characteristics than you initially thought. In fact, it is to the point that you can't really make a decision even after doing all that research.
We recommend trying to find the 'x-factor' of each school and seeing if that tips the weights in one direction or another. Is the school religious based? Do you have online options if you need them? Is there a particular federal agency that likes to hire graduates from one over the other? Begin to ask yourself these questions and you should be able to decide on a program in Connecticut that works well for you. We've taken a couple of schools as examples to help you get an idea of how to find those x-factors.
Master of Science Degree in Criminal Justice at Central Connecticut State University: We found a couple of unique points to this criminal justice department. The first was their list of professional/national criminal justice and psychological associations. The second was that they encouraged students to join the Criminal Justice Club (CJ Club). This club could offer you (if you joined) the ability to hear professional speakers and participate in criminal justice related discussions with other members.
B.S. in Fire Science at University of New Haven: This program and many of the other criminal justice related programs offered at New Haven have a focus around 'experiential education'. This is more of a hands on approach by trying to get students that more 'real' experience through internships, study abroad progams, and participating in research programs.
This is only a small sampling of the criminal justice degrees in Connecticut but it should help you in figuring out the unique aspects that might help in the decision making process.
Connecticut Criminal Justice Organizations
We like to think that we do a good job of providing details to those considering a criminal justice degree in what they can expect from a state perspective as well as a degree level perspective. But sometimes it can help to get the information needed directly from somebody that has gone on this journey already. Below is a list of criminal justice organizations that you can research and try to do just that.
Make sure you try and locate people that have attained a degree in criminal justice to get that firsthand detail that you might not be able to read in text.
Connecticut Criminal Justice Careers
When people think of criminal justice, their mind typically goes to thinking about police officers, detectives, and even federal agents. There are several other parts of criminal justice that extend into the trial side which means that trial lawyers, paralegals, and others are all part of the criminal justice system. In relation to Connecticut, there has been recent talks and discussions around potentially raising the age somebody could be prosecuted from 18 to 21. The idea behind that seems to be grounded in both a moral perspective (some juveniles have been prosecuted too young) and also to lower the population currently in the prison system (a common problem faced by most of the US). This would significantly change the approach that lawyers and the entire legal system would have to prosecute when it came to certain demographics.
The governor of Connecticut has also stated that those deemed as low risk could potentially have their records sealed all the way up to the age of 25 based on the scientific development of the brain. Opponents of the plans have voiced concerns that if 18 year olds are entrusted to vote, they are developed enough to understand the gravity of their actions.
Whichever side of the debate you fall on, if you hare considering a criminal justice role within the court system, you should understand some of the Connecticut specific news dealing with that part of the industry.
Connecticut Agency Breakdown
So we have been able to provide you with some of the current happenings in Connecticut around their criminal justice system, now you need to more about what agencies you could potentially work at. We went into the Connecticut criminal justice Wikipedia page to extract the numbers around those agencies and pulled that list here:
10 state agencies
94 city/town agencies
7 college and university agencies
3 security police agencies
1 tribal police agencies
If you are not familiar with what is constituted as a security police agency it can be things like Metropolitan Transportation Authority Police or even submarine base police departments. You should research into what kind of agency is available to you as well as the requirements of entry into those before deciding on a career path.
Criminal Justice Career Outlook in Connecticut
Hopefully you can see a pattern in what we hare trying to illustrate regarding the criminal justice industry within Connecticut. Outside of what we have already covered, one of the most important things to research around a job in criminal justice is how that state is slated to grow in the coming years. Paying attention to what is the immediate future is just as important as looking 10 years down the road. We utilized ONET statistics specific to the state of Connecticut for the career profile of Police Patrol Officers to look at the current and future state of the career.
According to those statistics, Connecticut has a median salary of $66,300 which exceed the US median average of $56,800. There is a chance that certain metropolitan areas within Connecticut could greatly exceed the average cost of living in the US as well so be sure to understand costs around those factors as well. Regarding the Connecticut job growth for that particular role, they expect to see a 5 percent job opening growth from 2012 to 2022 (6,590 to 6,890). The national US average is 6 percent for that same time period so Connecticut isn hat too far off from that average. We chose to utilize that particular role as a micro of the criminal justice job industry macro so be sure to research the specific role(s) you are looking at. If ONET does not hat have the specific job you hare looking at, you can also check US Labor Statistics too.
List of Criminal Justice Programs in Connecticut
AD
Programs That May Be Currently Accepting Applicants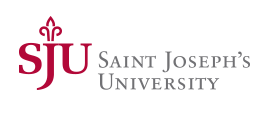 Online Master of Science in Criminal Justice
MSCHE Accredited
---
All Criminal Justice Programs
See below for the list of all of the Criminal Justice in Connecticut. Find the best program for you online or in Connecticut.
AD
Programs That May Be Currently Accepting Applicants
Still Looking for a Criminal Justice Program?
Below are some of the top criminal justice degree writeups. You can review the program page, or schools by state to find detailed information about the degree or career.
---
---