We Found 30 Delaware Criminal Justice Programs in our Online Database.
While Delaware is facing a lot of the same challenges that the rest of the United States if facing around criminal justice their state education stats around persons with a high school degree and bachelor degree both fall within 1 percent of the national average. It is important to understand the state makeup around education to determine what level of degree you need to attain to be a competitive candidate (while also taking into account the education requirements of your future job).

When people think of traditional criminal justice jobs, they will often associate police and sheriff positions to the criminal justice system. The scope is much wider than that as you can have corrections, university based police, game wardens, and state political positions influence criminal justice policy.
Recently, at the Lewes Public Library, there was a forum held that looked at issues including criminal justice. State officials and even state representatives (like Rep. John Kowalko) were present and answered tough questions from community leaders and everyday citizens.
The forum was presented with facts around Delaware has incarceration rate and how socioeconomic status was driving a lot of the reasons behind crimes committed. These kinds of forums can have an influence on guiding state policy which can ripple down to the curriculum learned in the criminal justice degree. We also wanted to provide you with a snapshot of the state has population related to education by pulling these US census statistics:
2014 Population Estimate: 935,614
Persons under the age of 18: 22 percent
Persons over the age of 25 with a high school degree: 87.7 percent
Persons over the age of 25 with a bachelor degree: 28.9 percent
Criminal Justice Colleges in Delaware
While understanding the general state of the population in Delaware is important, understanding the courses you can expect are also important. We looked at the University of Delaware has Criminal Justice program handbook to extract details around their degree program that might help you better understand what to possibly expect. Here are a few of the major specific courses you could be required to take:
(CRJU 355) Inequality, Crime, and Justice: Students will study challenges around crime that can be affected by economic classes and multiethnic backgrounds in our society.A big part of this course will study research around the causation for crime and understand the mentality behind it.
(CRJU 370) Prison & Prison Subcultures: In this course you will look at the different social organizations within a correctional facility and how they can affect one another. You will study how a prisoner subculture shapes itself and how the facility itself can shape those organizations.
(CRJU 417) Sex Crimes & Punishment: Students will look at the mentality, research, and theories behind sexual offender crimes. This particular class will actually have a student led discussion and moderator aspect where different students lead the discussion regularly (while moderating it as well).
While we looked specifically at the University of Delaware and their criminal justice degree, you can extract some general themes to better understand if you hare prepared for the subject matter of this major. If you decide to go for a traditional undergraduate degree, you should understand that it's likely you will be expected to complete traditional undergraduate requirements (i.e. Math, English, etc.).
Criminal Justice Programs in Delaware
While understanding the potential classes and specific curriculum you will encounter while on your criminal justice path, we also believe that certain schools and even specific programs in the state can offer their own unique selling points. Sometimes those points are just a particular way the school structures their curriculum or it could be something as unique as an exclusive relationship with criminal justice organizations looking to hire graduates. We wanted to highlight a few of the programs we found with those unique aspects in the state of Delaware.
M.S. in Disaster Science at University of Delaware: You might see a typical requirement of master's degrees be that graduates complete a thesis around the subject. University of Delaware will actually offer a thesis and non-thesis option. If you plan to try and pursue higher levels of education (a Ph.D. for example), you should consider looking at the thesis option. We also thought that this program was specifically unique because it isn't just a traditional undergrad degree in criminal justice but is still related to the industry.
Bachelor of Arts in Criminal Justice at Goldey-Beacom College: The unique thing about this program is what it focuses some of the subject matter specifically on. The two areas that his degree will highlight are business/white collar crime and computer/cyber-terrorism crime. If these are subjects you have a particular interest in, this unique aspect to their program could might be the tipping point to help you make your decision. Likewise, you shouldn't rule this out just because it isn't the subjects you hope to get into later in your professional life. They are simply subject focus points for the degree.
Delaware Criminal Justice Organizations
You have started at the very broad and general view of criminal justice and how it relates to Delaware and then looked at very specific criminal justice schools in Delaware (and example courses). We are also big believers in reaching out to those in the career you hope to someday attain which is why we have pulled this list of Delaware criminal justice organizations:
We encourage you to reach out to the people in these different organizations. Many of them have gone through the degree path you are considering and they could give you valuable insights that we might have missed here.
List of Criminal Justice Programs in Delaware
AD
Programs That May Be Currently Accepting Applicants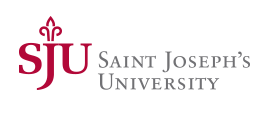 Online Master of Science in Criminal Justice
MSCHE Accredited
---
All Criminal Justice Programs
See below for the list of all of the Criminal Justice in Delaware. Find the best program for you online or in Delaware.
AD
Programs That May Be Currently Accepting Applicants
Still Looking for a Criminal Justice Program?
Below are some of the top criminal justice degree writeups. You can review the program page, or schools by state to find detailed information about the degree or career.
---
---