Washington D.C. has one of the higher rates of persons over the age of 25 with a bachelor degree when you look at those statistics around each state. The national average is 28.8 percent so you can see just how much higher DC is compared to the rest of the nation when it comes it has population having a bachelor degree. Knowing this statistic could help you decide on the level of degree you are considering if you take into account future competition around the same jobs you hope to someday apply for.
AD
Programs That May Be Currently Accepting Applicants
There was a recent story about a High Point University student named Emily Luciano that was interning at the District of Columbia Courts. Internships like these can provide insight that you might not be able to directly ascertain from a text book. Understand the system but the intricate details around the court system can help you become a stronger criminal justice candidate in the future. Considering an internship is important but it has also important to realize the educational levels of Washington D.C. which we have pulled directly from US census data here:
2014 Population Estimate: 658,893 million
Persons under the age of 18: 17.2 percent
Persons over the age of 25 with a high school degree: 88.4 percent
Persons over the age of 25 with a bachelor degree: 52.4 percent
What to Expect While Earning Your Criminal Justice Degree
You now know more about the different internship programs around the District of Columbia and criminal justice while also learning the top-level statistics around their population. It is equally important to realize what kind of classes and what you can expect to learn from a criminal justice degree. To give you an example of this, we went to The George Washington University criminal justice degree page and pulled different notes to help you with that:
Close to home opportunities: With the Supreme Court residing within the District of Columbia, students have an opportunity to go see one of the most important aspects of criminal justice in action.
You should expect to learn and understand various sociological theories and the history behind the criminal justice system. This leads into showing the impact that the system has had throughout history and how different demographics/social conditions that affect crime.
Potential future occupations for graduates could be: attorney, law enforcement officer, corrections, paralegal, and a variety of other criminal justice careers.
If you are hoping to gain a position at the federal level, you should make sure to utilize every opportunity within the DC area to do so.
The George Washington University criminal justice program is just a small example of the different options you have within the District of Columbia. We encourage you to make sure that you look at what your desired career requires and what level of degree will keep you competitive in the future job market. Finally, with so many different criminal justice institutions being headquartered in DC, be sure to network and research them all to gain a better understanding of the academic requirements you will need to meet.
Identify Value Adds of Particular DC Criminal Justice Programs
Washington D.C. has a opportunity regarding jobs after you complete your degree with the combination of various local and federal agencies which makes your degree decision that much more important. When you boil your choices down to a couple of programs and have a hard time making a distinction (aka finding that one deciding factor) we recommend trying to find the uniqueness to each program. Does one have an exclusive hiring option with a federal D.C. agency? Are there more scholarship opportunities available at one over the other? Finding answers to questions like these and asking the questions important to you might make that final decision much easier. We've highlighted a few programs and what we think are their unique value adds to give you an idea of what to look for.
Criminal Justice Undergraduate Program at The George Washington University: What makes this program so unique is actually the proximity of the school to the nation's highest highest court. If you're a student at GWU, you can take advantage of the opportunity of having the Supreme Court of the United States nearby and observe the criminal justice system at some of the highest levels.
B.A. in Administration of Justice at University of District Columbia: If you are one of those students that has already made their mind up about what subset their career within criminal justice might be, this could be an option for you. UDC has an emphasis around Homeland Security and reflects that throughout their curriculum and having students learn firsthand from those experienced within the field.
B.A. in Justice and Law at American University: If you enroll in this program and want to become more familiar with the trial aspect of criminal justice, you should check out the 'Mock Trial Team' this school offers. Going through the motions and gaining a more hands on experience to the education could more closely match your desired learning experience.
These are only three programs from the entire Washington D.C. area but you get an idea of how to find those unique value adds to help in your decision making process.
Washington D.C. Criminal Justice Organizations
We just spoke about taking advantage of the different opportunities that are available right in the DC backyard so we thought we would help give you a leg up on researching those organizations. Below is a list of different local criminal justice organizations that you can reach out to:
Be sure to do a little research around the actual people you would like to speak with before reaching out. Showing the initiative might convince them to be more helpful in telling you more about the academic and professional career path you can expect.
List of Criminal Justice Programs in District of Columbia
AD
Programs That May Be Currently Accepting Applicants

Master of Science in Criminology
HLC Accredited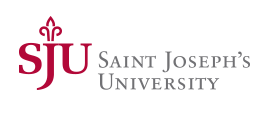 Online Master of Science in Criminal Justice
MSCHE Accredited

BA in Criminology
HLC Accredited
---
All Criminal Justice Programs
See below for the list of all of the Criminal Justice in District of Columbia. You can filter down by city or program to find the best program for you online or in District of Columbia.
Filter Programs
AD
Programs That May Be Currently Accepting Applicants
Still Looking for a Criminal Justice Program?
Below are some of the top criminal justice degree writeups. You can review the program page, or schools by state to find detailed information about the degree or career.
---
---