We Found 297 Florida Criminal Justice Programs in our Online Database.
Florida has a ton of coastline which means a lot of waterways and water to patrol which means a large need for law enforcement throughout the state. With that large need, there are a lot of colleges in Florida that offer a degree in criminal justice (over 290 according to IPEDS based database). According to the same IPEDS database, Florida also has over 35+ associate has degrees or certificate programs as well.
Criminal justice degrees not only have the potential to provide students with the knowledge needed to contribute to a safer society, but may also provide stability for states that require increased security from criminal justice professionals. The state of Florida is a great place for graduates to pursue a career.
As you can see from our expansive list of criminal justice programs below, Florida offers many options to potential students regarding criminal justice schools you can attend. When you begin to try and narrow those down, sometimes the curriculum, tuition cost, and other major factors can begin to look very similar.
It is also important to note the population and demographic information of Florida when considering a bachelor has or associate has degree in Florida and pursuing an education based in criminology. Here are some of the latest United States Census facts about Florida:
2013 population estimate: 19.5m
Persons under the age of 18 years: 20.7 percent
Persons with High school graduate or higher: 85.8 percent
Persons with Bachelor has degree or higher: 26.2 percent
(source)
You can see from the educational background and population statistics of Florida that if you decide to pursue an education at one of the criminal justice schools in Florida, it could greatly help your chances and career later.
Criminal Justice Program Information in Florida
US News actually looked at the United States criminology graduate programs in the United States and ranked them using a variety of measurements and have three Florida schools in the top 25. Florida State University (ranked #7), University of Florida (ranked #12) and University of South Florida (ranked #22) were the three Florida schools ranked in the top 25.
The University of Central Florida offers web courses for undergraduate and graduate students, has over 23 full-time faculty members, and has a current enrollment exceeding over 1,000 students within their criminal justice department. source As that is just a sample of a Florida criminology school has data, it will be important for students to research what area they want to be in before attaining their goal. As certain careers in criminal justice may call for specializations or a focus in the education depending on the area you want to be in (traditional law enforcement, beach patrol in Florida, etc.).
Narrowing Your Criminal Justice School Search by Program Value Adds
When you begin to run into those times that you are struggling with making a final decision because of those similarities, we recommend looking to unique value adds one program has over the other. Does one school have a closer proximity to the police department you would like to someday work for? Is there a program that offers mock crime scene investigations and provide a hands on educational experience you prefer? Begin asking yourself these types of questions and you should begin to find those unique value add selling points.
We've selected a couple of programs in the state of Florida and identified what we believe are those value adds.
Computer Criminology Undergrad Program at Florida State University: Besides this being a unique program in itself, FSU also has a research branch of their College of Criminology and Criminal Justice. The Center for Criminology and Public Policy Research conducts regular criminal justice research that has a direct correlation with policies and criminal justice protocol. It is research like this that could later be used to guide policies being implemented across the state (or even the country) and as a student you might have the opportunity to get involved.
Criminal Justice Undergraduate Program at University of North Florida: UNF has an honors program for those that complete their program with exemplary grades and performance. As you might be going up against other job candidates in the future, being able to add 'Honors in Criminal Justice' might make you stand out from the crowd.
Online B.A. in Criminal Justice at Florida Tech: As some of those already in the criminal justice field might have their Associate's degree and are wanting to complete their Bachelor's, an online program could work best for you. Florida Tech offers this opportunity through their Online B.A. program making degree completion potentially more flexible to your schedule.
We've only selected a handful of schools and their programs in the state but have managed to find what we believe are some of the unique value adds each one offers. Do your research and find these unique value adds when making a final decision on your degree program.
Criminal Justice Degrees in Florida
According to the Florida Department of Corrections, there are currently 150 correctional institutions, employing over 21,500 correctional and probation officers throughout the state of Florida. Another important aspect to consider is the increasing traffic through this state, for both recreational and immigration reasons. Florida is one of the leading states for travel, both domestic and international. With this in mind, it makes sense to acknowledge the need for increased security as well as the implementation of international monitoring agencies and border patrol agents. As more security is required for these purposes, graduates may find more open doors for careers in these areas.
This state is also home to many top-security research sites for the Navy, National Guard, and other military installments. Combining the inflow of foreign travelers with the need for increased security in this area, it is easy to see why criminal justice is such a needed focus for professionals within this state.
Florida Criminology Organizations
As students begin their journey into a criminal justice degree, it will be important for them to know their local organizations. This can help them as they look for scholarships, internships, and entry-level positions upon graduations. Here are a few Florida organizations:
So we've tried to provide you with a better understanding of what is currently happening in the state of Florida around criminal justice that could potentially have an effect on what is taught in some degrees. We also wanted to provide some insights around what different institutions have done regarding rankings of criminal justice programs and particularly any that were found in the state of Florida. Finally, after providing a list of relevant organizations we wanted to give you a comprehensive list of criminal justice schools in Florida. Our list will allow you to sort by different variables or simply search if you have a particular school in mind to see what criminal justice programs they offer.
Florida Criminal Justice Careers
In Florida, there are a lot of different opportunities in the criminal justice career field which can include being a part of the Florida Highway Patrol. According to their government website, the starting salary for troopers in Florida will be around $33,977. If you happen to get a job in Palm Beach, Broward, Miami-Dade, Monroe, Collier, and Lee Counties you will see a starting salary of $38,976.84 according to their government criminal justice website. This info and information is unique to the Florida Highway Patrol and most people will see a variance depending on the level and division of criminology you work in Florida.
A lot of agencies will provide education incentive pay and some may even offer an educational leave program. Remember that criminal justice degrees are not limited to what the public views as exclusive law enforcement and that you can become a part of this special workforce through healthcare, construction and maintenance, or probation officers. Overall, the crime rate in Florida has seen a 43.3 percent decrease when looking at the crime rate in 1993 compared to 2013.
Probation Officers
As a probation officer, you may be responsible for the meeting and evaluation of probationers throughout the state of Florida. You could be the primary resource coordinator for individuals that have been found guilty of crimes and are serving a probational period as part of their punishment.
Monitoring clients for drug use, criminal activity, and conduct may also be a large portion of this career. If you are considering this field for your career, you might be interested in the salary information as well as the growth of this field as a whole. These are both factors that determine how well your career progresses over the years.
Police Officers
Police officers in Florida play an important role in keeping the area safe for citizens as well as tourists and vacationers. In the event that crimes occur, police officers are called upon to neutralize the situation and apprehend any known suspects.
Prevention of crime is another important aspect of this career field, which is done by monitoring assigned areas and communicating with other officers. Enforcing the law, responding to problematic situations, and taking part in a standard street patrol are also some of the responsibilities in this field, which helps deter crime and keep dangerous criminals off the streets.
First-Line Supervisors of Correctional Officers
In highly populated correctional facilities, a high degree of organization is required to maintain a proper order. First-line supervisors in these facilities may be responsible for managing a staff of correctional officers, assisting inmates with intake, and monitoring the progress of inmates during their stay of the facility. In the event that problematic events occur, supervisors may be responsible for filing reports or reporting to higher-tier management.
This career field is great for criminal justice graduates that have a desire to use their knowledge in management positions that help with the redirecting of criminals. If you are interested in this field, you should always consider the financial capabilities of this career field, as well as any growth factors that could influence your ability to find work.
Since the growth of correctional facility population often means more professionals are needed, it is possible that this career field may only grow in demand as the years progress. The state of Florida currently has around 1,910 first-line supervisors employed at correctional facilities (BLS; 2015).
Criminal Justice Jobs in Florida
Florida is home to several different state, county, and city agencies that include the Florida Division of Insurance Fraud, Florida Highway Patrol, and Florida State University Police Department. Some of the statistics behind the agencies include:
35+ Florida State Agencies
70+ Florida County Agencies
100+ Florida City Agencies
Miami Dade has a very large police force and can sometimes be ranked in the top ten for largest police forces in the United States which is a small sampling of the opportunity for law enforcement jobs in the state of Florida.
Florida Criminal Justice Career Outlook
2013 statistics show that Florida actually has a median salary of $55,100 which is slightly lower than the US median average of $56,100. Florida will see salary variances between different counties and cities throughout Florida that can hinge on multiple factors like cost of living among others. The positive thing that Florida is expecting to see is a match in employment rates to the US national average of 6 percent when looking at 2012 to 2022 according to those statistics. Miami Dade Police Department also offers several benefits that range in life insurance to solid retiree plans which will also be important for those looking at criminology careers in Florida. Some of the positions available to those in Florida include:
Juvenile Probation Officer: This role can include updated reports and presenting to the court while maintaining multiple case files on all delinquent youth. You would develop and propose solutions to the State Attorney while maintaining an ongoing assessment of the youth. As travel is required with this position, you should be prepared to complete time sheets and travel expense reports. source
Bureau of Prisons Psychiatrist: The medical officer will provide professional health care to federal prisoners at the designated facilities they hare assigned to (which can be multiple areas). You will look to provide an evaluation and treatment plan to those suspected of having a mental disorder. A position like this will often require an advanced educational degree.
Review all of your employment options and understand that certain options might only be available in certain areas where the criminal justice facility is (i.e. different correctional facilities).
List of Criminal Justice Programs in Florida
AD
Programs That May Be Currently Accepting Applicants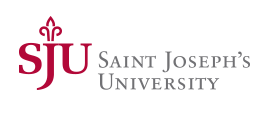 Online Master of Science in Criminal Justice
MSCHE Accredited
---
All Criminal Justice Programs
See below for the list of all of the Criminal Justice in Florida. Find the best program for you online or in Florida.
AD
Programs That May Be Currently Accepting Applicants
Still Looking for a Criminal Justice Program?
Below are some of the top criminal justice degree writeups. You can review the program page, or schools by state to find detailed information about the degree or career.
---
---