We Found 226 Georgia Criminal Justice Programs in our Online Database.
Georgia has been a state that has been looking at their own policies and procedures around criminal justice which will often trickle down what is being taught in a criminal justice degree. Recently, Georgia has seen the number of incarcerated inmates drop from 60,000 to 53,000. According to that same article, a large part of the strategy lied within taking non-violent offenders and placing them into programs aimed to aid in rehabilitation. The goal of these programs was to prevent recidivism which is the term used for inmates that relapse to criminal behavior.
Why should you be concerned with this being a person that hasn hat even started their criminal justice education? Policy changes like these can often have an effect on different industries within the criminal justice industry specific to that state. If the volume of inmates continue to drop, you could see correction officer jobs drop in availability or shift elsewhere. You should also be aware of the Georgia education layout so we pulled these census statistics to help you better understand the education levels of the state:
2014 Population Estimate: 10.097 million
Persons under the age of 18: 24.9 percent
Persons over the age of 25 with a high school degree: 84.7 percent
Persons over the age of 25 with a bachelor degree: 28 percent
Those same statistics show the US average for persons over the age of 25 with a bachelor degree being 28.8 percent which puts Georgia right around the national average.
Criminal Justice Schools in Georgia
Deciding on a degree is hard enough but what type of school is right for you? There are several different options when it comes to criminal justice schools in Georgia that are on the full spectrum from traditional to non-traditional options. The University of North Georgia offers an Associate of Science with a Pathway in Criminal Justice to a Master of Science with a major in Criminal Justice. If a for-profit degree is an option for the criminal justice job you hare trying to get into, South University offers a BS in Criminal Justice as well as an MS in Criminal Justice.
Always be sure to do research into accreditation on both for-profit and non-profit especially if you hare concerned that you might potentially have to transfer at some point in your academic journey. While knowing some of the different schools options is important, it is equally important to know that the curriculum of the criminal justice degree is appealing to you. We looked at Valdosta State University and their descriptions around the criminal justice undergraduate courses to give you an idea of what some of these courses could be about.
CRJU2200 Corrections: The course looks at the background of correctional facilities while studying the functions and philosophies behind correctional facilities.
CRJU 3310 Criminal Procedure: The student will study the procedure and administration behind criminal procedure. A particular focus will be around Supreme Court cases that govern criminal procedure.
CRJU4610 White-Collar Crime: This course will look at the nature behind the crime and also analyze the different criminal justice responses regarding white-collar crime.
We encourage students to look at the full syllabus to understand what the particular degree might delve into as the subject matter can sometimes be challenging.
Finding Key Value Adds Between Criminal Justice Programs
Georgia has several schools offering several different program options. When you decide on the level and type of criminal justice program you want, sometimes deciding between schools can be difficult. Many times, tuition cost and curriculum can look similar making your decision making process that much more difficult. When this happens, we recommend deciding on a program based on what we call 'key value adds'. These are unique benefits or aspects of a program that might make it stand out from the rest of the crowd. Finding out things like whether a school is faith-based, has unique scholarships available, or exclusive relationships with different criminal justice agencies might be questions that help you find key value adds. We picked some programs out in Georgia and highlighted what we thought was their key value adds to help illustrate this research approach.
B.S. in Criminal Justice at Georgia State University: While the school boasts a rigorous curriculum, one of the big things that they pride themselves on is the research school faculty is involved in. Their faculty members conduct criminal justice related research that contributes to policy conversations which could be attractive for students wanting this out of the professors.
B.S.J.S. (Bachelor of Science in Justice Studies) at Georgia Southern University: Sometimes you have to look to things outside of curriculum or faculty and see what student organizations are available. GSU offers their justice studies' students the opportunity to join the Justice Studies Club. This club allows its members to potentially network with current criminal justice professionals and hopefully form future job contacts when they're ready to join the workforce.
B.S. in Forensic Science at Savannah State University: Any program you choose to take will require that the technology used is up to date and relevant to what is used in the current workplace. This is especially true for Forensic Science majors because so much of their job requires the use of tools and technology. Savannah State University actually lists all of their available technology used in this degree allowing you to verify that everything is current and meets your needs.
We've only chosen a few programs to highlight but hopefully our approach can guide you to doing your own research when you're trying to decide between similar programs.
Georgia Criminal Justice Organizations
We like to think that we do an ok job of giving you a full breakdown of Georgia and how it relates to criminal justice degrees and schools but understand firsthand experience can go a long ways. We have collected a few organizations below that we encourage you to reach out to in order to make connections and ask questions of the individuals within the criminal justice industry.
We recommend not just submitting a generic email or info request as it can get lost in a ton of other requests. Find individuals in each of these organizations and reach directly out to them giving you a higher likelihood of making a valuable resource. They might become a future job resource and/or could help you better understand the intricacies around Florida's criminal justice degrees.
Georgia Criminal Justice Careers
There are a lot of criminal justice jobs in Georgia but if you are really looking to make it a career, you need to be familiar with the different job titles and paths you can take. You might see those titles range from:
Correctional Officers
Detective
Police Patrol Officer
Forensic Specialist
That is just a sample of the different career paths that can be taken with many more stretching into law and even information technology fields. As there are several careers, there are also several divisions too. The Georgia Bureau of Investigation lists the Division of Forensic Sciences (DOFS), Georgia Crime Information Center (GCIC), Investigate Division and Medical Examiner has Office. The GCIC actually works to just provide qualitative data sets to those in the criminal justice industry to try and provide a greater level of understanding in order to achieve greater levels of public safety. As this is just one single division in one single criminal justice entity in Georgia with many others to choose from.
Criminal Justice Careers in Georgia
The landscape of Georgia has a wide variety of different options. We have collected some of the government sponsored / backed agency numbers from Wikipedia below to guide you in the selection of a job.
10+ state agencies
12+ county marshal agencies
49+ county sheriff agencies
11+ county police agencies
53+ city police agencies
18+ college and university agencies
Georgia state agencies will vary but can even include Georgia Port Authority that include being a Port Police Officer. Two of the main areas of focus for the GPA is actually in Savannah and Brunswick which could be potential careers for you if those two cities sound appealing to reside in.
Georgia Criminal Justice Job Field Outlook
We looked at the most recent ONET statistics for Georgia to try and give you a better idea of what the economic outlook will be for those in a criminal justice career. The median salary for sheriff patrol officers in the United States has a median average of $56,100. Georgia sees a substantially lower median salary of $36,600. While cost of living needs to be taken into account, the gap is fairly significant and should analyzed especially if you hare moving from out of state. According to those same stats, the positive thing for Georgia and sheriff patrol officers is that they are expected at 7 percent growth from 2010 to 2020 while the US average is 6 percent. As a majority of criminal justice careers reside in the government sector, it will also be important for you to research the current and anticipated political landscape. Each candidate will take a different stance which might effect budgets and the size of the institution you hare trying to work for. We found a recent political discussion about Georgia criminal justice reform.
List of Criminal Justice Schools in Georgia
List of Criminal Justice Programs in Georgia
AD
Programs That May Be Currently Accepting Applicants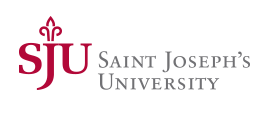 Online Master of Science in Criminal Justice
MSCHE Accredited
---
All Criminal Justice Programs
See below for the list of all of the Criminal Justice in Georgia. Find the best program for you online or in Georgia.
AD
Programs That May Be Currently Accepting Applicants
Still Looking for a Criminal Justice Program?
Below are some of the top criminal justice degree writeups. You can review the program page, or schools by state to find detailed information about the degree or career.
---
---