We Found 33 Idaho Criminal Justice Programs in our Online Database.
Idaho has seen increases to the amount of people that are currently incarcerated within their state with the 8th highest incarceration rate in 2013. Idaho began reviewing their criminal justice policies and became part of a national program that reviewed the reasons behind the incarceration rate growth according to that same article. The program recommended placing non-violent offenders on probation or supervisory programs instead of incarceration and some of the findings will be guiding future policy decisions.
How does something like this affect you as a person considering a criminal justice degree? Actually, it could affect you in multiple ways that range from either the growth or decline in job availability within the criminal justice system (something very important for recent graduates). It could also mean that the policy changes enacted could change what is being taught in certain criminal justice course. If you are considering a degree in criminal justice, you should also have an understanding of what the rest of the state looks like. We have pulled US Census data to help you with that:
2014 Population Estimate: 1.634 million
Persons under the age of 18: 26.5 percent
Persons over the age of 25 with a high school degree: 88.8 percent
Persons over the age of 25 with a bachelor degree: 25.1 percent
Idaho is slightly under the 28.8 percent national average for persons over the age of 25 with a bachelor degree but slightly above the national average for high school degree. You will want to understand what can set you apart from a degree perspective as well as the education requirements of your desired future job to determine the direction you should go.
Idaho Criminal Justice School Information
We always like to share insights around potential criminal justice curriculum. We looked at the College of Western Idaho has criminal justice requirements page and noticed an important fact: some classes are only available during certain semesters. This could be crucial for when you hare doing your degree planning as some required courses could only be offered in specific semesters. You should also know what kinds of classes you might be taking as some are not all criminal justice specific.
A lot of times a BA or BS will have several core class requirements while you might see a lot sociology courses as part of the criminal justice requirements too. Idaho State University actually offers course descriptions around their criminal justice and sociology courses. We have pulled a few of these descriptions so you can have some examples of the types of courses you might need to take for a criminal justice degree.
Classical Social Theory: This course actually focuses around a lot of the philosophical thoughts of Marx, Weber, and Simmel. Students can expect to understand their different theories and approaches to social analysis (something that can be relatable to the criminal justice field).
Social Problems: Students will look at society and how social problems arise in society as it changes. You will also dive into research around these social problems which is important as a lot of approaches within the criminal justice system are actually based on criminal research and data.
Women, Crime, & Corrections: The course will often take on a feminist perspective to look at the different issues of women in the criminal justice system. You will look at research around these issues and women has involvement in crime, corrections, and professional roles throughout the system.
The courses we selected focused around sociology as these are often ones people might not realize could potentially be required of them to complete while completing a criminal justice degree. Pay attention to things like this and the required core competencies to insure you feel comfortable with the direction of your education degree.
Identifying Uniqueness Around Criminal Justice Programs
Idaho is no different from any other state in that you will likely have several options to pick from when deciding on a criminal justice degree program. We already highlighted some of the curriculum to help prepare you to better understand the subject matter you'll likely encounter. We also thought it was important to share a few programs within Idaho and what makes them unique. Taking this extra step in research around a degree program could be the deciding factor when you have it narrowed down to a couple. We've selected a couple of programs to show you how we identified what was unique so it can hopefully help guide you.
Minor in Cybersecurity at Boise State University: You'll see a lot of schools and programs be your standard BA or BS in Criminal Justice but Boise State offers this minor in Cybersecurity through their Computer Science Department. If you have a passion around technology and want to combine it with criminal justice, a minor like this one could potentially be a good start for you.
BA in Sociology with a Concentration in Criminology at Idaho State University: ISU offers a traditional BA in Sociology but also offer this unique track option that focuses the student around criminology. As this degree has a foundation obviously built in sociology, you could likely expect a program like this one to potentially focus more on human behavior than other traditional criminal justice programs.
Use this research approach to find the unique offers each school might offer with their programs.
Idaho Criminal Justice Organizations
We wanted to pull a list of criminal organizations that are based in Idaho so that you might be able to reach out to some of the individuals within them. While we can do our best to give you the data and examples of courses to expect, sometimes this firsthand knowledge can be helpful as well.
Try to find individuals and contact them directly within these organizations. Sending a request out to a generic email might not get a response. Ask them questions about their educational path and if they had to attain a degree in criminal justice. It should help you in your decision process.
List of Criminal Justice Schools in Idaho
List of Criminal Justice Programs in Idaho
AD
Programs That May Be Currently Accepting Applicants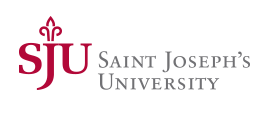 Online Master of Science in Criminal Justice
MSCHE Accredited
---
All Criminal Justice Programs
See below for the list of all of the Criminal Justice in Idaho. Find the best program for you online or in Idaho.
AD
Programs That May Be Currently Accepting Applicants
Still Looking for a Criminal Justice Program?
Below are some of the top criminal justice degree writeups. You can review the program page, or schools by state to find detailed information about the degree or career.
---
---