We Found 207 Illinois Criminal Justice Programs in our Online Database.
Illinois is well-known for it has most populated city in the state, Chicago. Chicago is home to the second largest local law enforcement agency in the United States with over 12,000 sworn law enforcement officers. The size of this police force alone is enough of a reason that criminal justice education programs are needed and prevalent throughout the city of Illinois.
There are over 75 schools offering criminal justice degrees with roughly a …" of that number being bachelor has degrees. While everybody is familiar with the city of Chicago, it is also important that potential students look at population facts on Illinois:
2013 population estimate: 12.8 million
Persons under the age of 18 years old: 23.5 percent
Persons with high school graduate level or higher: 87 percent
Persons with a bachelor has degree level or higher: 31.1 percent
When you look at those same US Census statistics, you can see that Illinois is almost 3 percent higher on the percentage of persons with a bachelor has degree highlighting the importance of higher education. source
Criminology Education in Illinois
US News actually ranked all of the top criminal justice schools graduate programs and placed them into a list of colleges that Illinois actually happened to make. The University of Illinois – Chicago actually ranks 19th on this US News list. While it is impressive for the University of Illinois to make this list, it is not the only option for potential students looking at an education in criminology. Western Illinois University also offers criminal justice programs that address the issues of law enforcement, jurisprudence, corrections, security, fire sciences, conflict resolution and advanced technology by educating students in their various programs.
The University of Illinois – Springfield has an entire resources page for their criminal justice students to utilize. Future students need to keep in mind that while the two schools highlighted here are traditional brick and mortar schools, there are still online options as well as for-profit school options too.
A degree in Criminal Justice likely won't be just criminal justice focused courses. Often times (especially with a four year based BS degree) you will still be expected to complete core courses that are required. So understanding the level of Math, English, and various other potentially required courses might help you know what to expect. We also recommend that as your make your selection of a school in Illinois, find an example syllabus so you can better know what to expect in which time frames. Knowing that many advanced courses in criminal justice could come later (potentially years 3 and 4) might help you better mentally prepare for what's ahead.
Identifying Unique Features of Different Programs
While knowing the curriculum you might encounter is a good start at trying to better understand if particular programs are good for you, we recommend trying to identify the unique selling points of the program too. Does the school or degree program have an exclusive relationship with a local law enforcement agency that hires graduates? Does a particular program focus more around corrections rather than the court system? Is the school faith-based and does that foundation carry into daily student life? These kinds of questions should help lead you toward finding the unique selling points of certain programs and can help guide you in making a sound decision. We've taken a few programs Illinois and identified what we believe are some of the unique aspects of their program.
Bachelor of Arts in Criminal Justice at Aurora University: The uniqueness of this program actually comes from how broad the degree actually is. They aim to provide graduates with such a broad understanding of the various criminal justice divisions that you can be prepared for a variety of different jobs or to go onto graduate school.
AAS Degree in Administration of Justice at Southwestern Illinois College: This program falls under their Homeland Security section of Associate's degrees. Southwestern Illinois College also offers a 10 week Police Academy program which is certified by the Illinois Law Enforcement Training and Standards Board. If you plan to take the credits you earn in an Associate degree and later apply them to an undergraduate degree, you will want to research and understand how those credits can (and potentially can't) transfer to different schools.
BS in Criminal Justice and Criminology at Loyola University Chicago: Loyola University Chicago mentions that their facility has a wide array of experiences within the field of criminal justice. Some of their staff might have either worked or currently work at both public or private sector criminal justice agencies and companies. As a student, being able to ask professors specific questions about how they reached the agency they currently work at could potentially be a valuable insight.
Utilize this approach to multiple programs you're currently struggling to decide between and this might be the final piece to make a sounds school decision.
Illinois Criminology Organizations
The key part to making the right decision on a criminal justice school or specialized program is research. You can look all over the internet for best of lists and different statistical databases about Illinois but sometimes the best advice is from somebody already in your future career field. Below are some Illinois criminal justice professional organizations you can reach out to.
We provide this list so you can get better antiquated with these various criminal justice organizations but to also give you a path to making some new connections. Try to reach out to individuals and see if there are things like internships you could try to attain that might help your completed criminal justice degree stand out from everybody else. Illinois has a large population and doing things like this can really make you stand out (something that should definitely be considered if you plan to someday try and gain employment in a big metro city like Chicago).
Illinois Criminal Justice Careers
When you try to determine a career path in criminal justice and living in the state of Illinois, the city of Chicago should probably come to mind pretty quickly. According to Wikipedia, the Chicago Police Department is the second largest police force in the United States behind New York and has over 12.2k sworn officers. If Chicago is the city you decide to reside in and gain employment, you will want to be familiar with the different specialized units that reside in the CPD like the Canine Unit, Civil Rights Unit, Marine and Helicopter Unit, and Mounted Units. All of these units are listed on the CPD site. Other interesting facts about the state of Illinois and their required employment opportunities is that if you are a qualified Illinois Veteran, you must be given the opportunity to interview and employment before other non-veterans that reside in the same category grade. Also, Illinois residents are given the opportunity to interview and employment before non-Illinois residents which is stated directly on their website. So if you are a veteran and a resident of Illinois with the proper educational background and skill set, you should have a good opportunity to make it into the initial candidate selection stage of employment.
Criminal Justice Jobs in Illinois
Many people know that there are different professions and tracks to take within criminal justice but a lot don hat realize what level they wish to work on. In the criminology job industry, you will need to decide to work at the state, county, or city level. Illinois has the these rough numbers of each:
11+ Illinois State Agencies
95+ Illinois City Agencies
705+ Illinois Municipal Agencies
Numerous Park, special district, and college/university, and railroad agencies
These are all numbers according to the breakdown on Wikipedia. While Chicago alone makes up a large part of those agency numbers, there are other large cities that you should consider when looking to start your criminal justice career. Aurora, Rockford, Joliet, Naperville, and Springfield cities are all locations with a sizable population size.
Illinois Criminology Career Outlook
When looking at 2013 ONET statistics, Illinois is currently showing a median salary of $72,700. This is actually higher than the median US salary for the same position (police and sheriff patrol officers) by almost 30 percent ($72,700 compared to $56,100). While the salary is higher, you will want to consider the cost of living in any Illinois city as somewhere like Chicago might have a much higher cost of living than Springfield. It is also estimated that Chicago will see a 6 percent growth in job openings for the same profession when looking at 2010 to 2020 as the estimated timeline. Illinois is spot on with what the overall job openings growth looks to be at a national level when looking at the same time period. If you are looking for more information on some of the rules and regulations that you should be familiar with when looking at a career in criminology in the state of Illinois, you can check out the Illinois Law Enforcement Training & Standards Board website.
List of Criminal Justice Schools in Illinois
List of Criminal Justice Programs in Illinois
AD
Programs That May Be Currently Accepting Applicants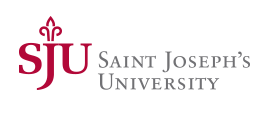 Online Master of Science in Criminal Justice
MSCHE Accredited
---
All Criminal Justice Programs
See below for the list of all of the Criminal Justice in Illinois. Find the best program for you online or in Illinois.
AD
Programs That May Be Currently Accepting Applicants
Still Looking for a Criminal Justice Program?
Below are some of the top criminal justice degree writeups. You can review the program page, or schools by state to find detailed information about the degree or career.
---
---