We Found 211 Indiana Criminal Justice Programs in our Online Database.
Indiana is one of the states that might not immediately come to mind as a big area for those that are in the criminal justice industry but you find out there is a lot more after doing some research. Indiana has unique aspects when you look at some of their larger cities (i.e. Indianapolis and Fort Wayne) and the challenges that can bring from a criminology standpoint. Not far from these large metropolitan areas are state parks and other scenic areas that present their own challenges to any of those working in Indiana in any kind of criminal justice capacity.
As gaining a degree in criminology will vary in what is required, it will be important to make sure you meet those requirements. As an example, if you hare trying to gain your criminal justice bachelor has degree from Indiana University Bloomington, the requirements will significantly change based on whether you started school before or after May 2013. It is also important to know your options at any given degree or certificate level so you will see the following number of schools providing these varying levels of degrees in the state of Indiana:
26+ schools offering criminal justice degrees
4 offer an associate has degree or some sort of certificate
16+ offer a mix of bachelor has and/or master has degrees
There is one school ranked in the US News Best Grad Schools for Criminology (Indiana University at #22). We also want to provide you with some statistics about the general population and their level of education earned. That should help provide a better idea of what your future competition might have when applying for a criminal justice job in the future. This is based off of census statistics.
2013 population estimate: 6.57 million
Persons under the age of 18 years old: 24.1 percent
Persons with high school graduate level or higher: 87.2 percent
Persons with a bachelor has degree level or higher: 23.2 percent
Combining those general education statistics along with the criminal justice schools in Indiana, you should have a good start on the direction and level of degree you want to go with.
Education Options Within Indiana
As we mentioned above, US News release rankings each year that look at all of the different academic institutions in the US and ranks them based on their own research and calculations. Indiana University Bloomington made it into the top 25 for criminology graduate programs. While these rankings are pertinent and should be considered when looking at these institutions, you shouldn hat let it dictate the school you decide on. You can look at community colleges that offer Associate has degrees and varying certifications like Ivy Tech Community College located in multiple Indiana locations (and even some online opportunities). You can also decide to go with a for-profit school that offer on-site and online options too. Whatever institution you decide to go with, make sure that you verify that they will meet the necessary requirements.
Notable State Criminal Justice Programs
As we're constantly trying to bring you a greater level of detail around the different programs, schools, and information to expect around criminal justice related degrees, we've decided to highlight some specific schools and their programs. The greater level of detail should help you better understand what to expect in these various programs (please note that curriculum can significantly vary between schools though).
Ball State Major in Criminal Justice and Criminology: The CJC department at Ball State highlights their hands on approach to learning within criminal justice. As the semester progresses, students will have the opportunity to work within different teams and try to problem-solve major issues within criminal justice. These programs can focus around things like creating prisoner reentry programs that aim to help those previously incarcerated avoid recidivism or explore a documentary that focuses around a victim's perspective related to crime.
University of Evansville BS & BA in Criminal Justice: Outside of the traditional courses you would expect to see, the University of Evansville has some internship opportunities with surrounding criminal justice institutions that current students might be able to take advantage of. While there is nothing guaranteed, the connection that the university has to places like the Vanderburgh County Court and Evansville Police Department should help increase your internship opportunities. Expanding your experience past traditional text books can help you gain a stronger grasp around course material and potentially be better prepared for a career.
Don't just flip a coin or leave it to chance that you've selected the right program for you. Take this unique value add approach to your research and you could find the one thing that makes your decision.
Indiana Criminal Justice Organizations
You can read websites and articles like ours until you hare blue in the face but we recommend trying to reach out and find people in a position you would like to see yourself in one day. We went ahead and collected a list of criminal justice organizations throughout Indiana below to further your research.
We don't recommend sending out a blind email to one of these organizations hoping that someone will take the initiative to respond but instead do a bit of research first. Find individuals within the organization through their website or LinkedIn so your emails can be direct and give you a higher chance of response. Their knowledge and experience could be a great asset in helping you decide on an educational path.
Indiana Criminal Justice Careers
When looking at a potential career that could lead to a big directional change in a life, you will want to make sure that you have the clearest picture of what that will be. We looked at a lot of different pieces of information, developed our own insights, and will present everything from salary information to the number of criminal justice institutions in Indiana. It is also important to stay up with current news as a lot of the future of criminal justice budgets are dictated by government allocations. There is also helpful items out there like Indiana Law Enforcement Academy putting out their latest physical test requirements (which should help you decide on a career in criminal justice).
Criminal Justice Jobs and Careers in Indiana
It could be that you already are living in Indiana and you just aren hat sure which criminal justice agency you want to be in or have the freedom to select which state you would like to potentially work in. Whatever the situation, we wanted to break down the number of institutions and the level that they are at so you can decide what to research further or the level of agency you want to be in.
6 Tier I State Agencies
2+ Tier II State Agencies
2 Tier III State Agencies
91+ Tier I County Sheriff Agencies
651+ Tier I Municipal Police and Tier II Town Marshal Agencies
19 University Police Agencies
9 Tier I School Corporation Police Agencies
10 Tier I Airport/Transit/Railroad Police Agencies
3 Tier II Hospital Police Agencies
2 Fire Departments Employing Arson Detectives
91 County Prosecutor has Offices/Agencies
Pulling this data from Wikipedia, you can see from the different tiers that Indiana has setup, they are very unique in how they classify each kind of agency. Tier I agencies have employees that have gone through an ILETB certified academy. Tier II agencies are based around employees that have completed an eight week program by Indiana Law Enforcement Academy. Tier III illustrate a three week program.
Indiana Criminal Justice Career Outlook
So now that you have a good idea of the breakdown of the organizational structure of Indiana has criminal justice agencies, we wanted to provide statistics on the future outlook of criminal justice in Indiana. We utilized the ONET database and selected the profession of Police Patrol Officers for Indiana to get these numbers. Indiana saw an average median salary of $46,100 compared to a national average of $56,100 (so somewhat significantly lower). You might think badly of that number but you will also need to research other living expenses before making that determination. When looking at the career outlook, Indiana is right on part with national expected job growth from 2012 to 2022 (6 percent). Each agency will have varying levels of salary and expected growth so make sure you dive deeper as you make your career decision.
List of Criminal Justice Schools in Indiana
List of Criminal Justice Programs in Indiana
AD
Programs That May Be Currently Accepting Applicants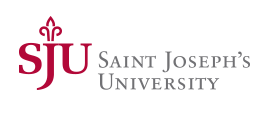 Online Master of Science in Criminal Justice
MSCHE Accredited
---
All Criminal Justice Programs
See below for the list of all of the Criminal Justice in Indiana. Find the best program for you online or in Indiana.
AD
Programs That May Be Currently Accepting Applicants
Still Looking for a Criminal Justice Program?
Below are some of the top criminal justice degree writeups. You can review the program page, or schools by state to find detailed information about the degree or career.
---
---