We Found 66 Kansas Criminal Justice Programs in our Online Database.
In order to understand what the Kansas criminal justice school layout looks like, you first have to understand the layout of the actual state. Kansas City is one of the well-known cities in this area but did you know that most of that city actually resides within Kansas? There is actually a Kansas City, Kansas and a Kansas City, Missouri. As the city borders right between the two states, there can be a lot of confusion happening if you hare not familiar with the area and are looking at potential schools in the bordered area.
It is also important to recognize what might be required of you after you get that criminal justice degree and gain employment in the state. The KCPD just recently announced that they have placed undercover cops throughout Arrowhead Stadium which is where the Chiefs play. source While the stadium itself is on the Missouri side, it will definitely have effects that reach over into Kansas as the stadium is only minutes away from the state border. While understanding that undercover work could potentially be a part of your job, it is also important to understand what Kansas looks like from an educational level. We have compiled some US census numbers to help illustrate that.
2014 Population Estimate: 2.904 million
Persons under the age of 18: 25 percent
Persons over the age of 25 with a high school degree: 89.8 percent
Persons over the age of 25 with a bachelor degree: 30.3 percent
Kansas is above the national average for both persons over the age of 25 that have a high school degree (86 percent) and those that have a bachelor degree (28.8 percent) according to those same statistics. It should be something that you understand while trying to decide on the level of degree you want to attain (high school, associate, bachelor, or master has) to make you a viable future job candidate.
Criminal Justice Degree Expectations in Kansas
While we have focused on information that was more towards the eastern border of Kansas, it should also be noted there is a large city located in western Kansas: Wichita. Wichita State University actually offers a degree in criminal justice and we reviewed the program requirements around each degree level (bachelor has and master has). Here is the breakdown:
BS in Criminal Justice: Wichita State University prides itself as being one of the first institutions to offer college courses around police work. The program aims to provide students with knowledge around all aspects of the criminal justice system and encourage you to get involved with an internship program. You should also understand the breakdown of general course hours required versus criminal justice hours required if you consider a degree like this one. You can see the detailed program requirements around the Wichita State University BS degree as an example.
Master of Arts in Criminal Justice: It is important to understand what might be required of you to even apply for a Master has level degree in Criminal Justice so we reviewed the Wichita State University requirements for their Master's degree. They require that you have two letters of recommendation provided that can act as references (and are familiar with the applicant's background/performance). You are also required to submit a statement illustrating your experiences and goals within criminal justice. You will also be evaluated on things like your undergraduate grade point average. While these are specifically speaking to Wichita State University, similar requirements might be seen at other criminal justice schools in Kansas.
The level of degree you want to attain is essential to choosing the direction you will go in your criminal justice school selection. You should also consider that other Kansas schools could potentially require you to select a thesis or non-thesis option with your Master has level criminal justice degree.
Finding Unique Aspects Between Similar Criminal Justice Programs
As each school is different from one another, many times the curriculum can look very similar. If the tuition and locations are also similar enough to not sway your decision one way or another, we recommend trying to find the unique value adds of each program. Kansas has several degree options but understanding unique aspects like: one school is very close in proximity to the Kansas Supreme Court and allow students to attend court cases, you might think that is enough to make your decision. We picked a few programs in Kansas at random and highlighted what we think are their value adds (and hopefully guide you in finding those value adds of whatever schools you're deciding between).
B.S. in Criminal Justice at Washburn University: This school actually offers areas of concentration within their BSCJ degree (which you typically see many schools take a very generic approach with) that include: Law Enforcement, Corrections, Security Administration, and Forensic Investigations. If you're thinking of going into any of these as a career, this concentration option might be more appealing to you.
Criminal Justice Program at Wichita State University: So this particular program at this particular school is actually the second oldest of its kind in the entire United States. The history of a program and school can be one of those outside factors you never considered and with a storied program like this could increase its appeal.
Finding these little caveats and details can help make your decision process much easier.
Kansas Criminal Justice Organizations
We gave you some insight to the current happenings of Kansas related to the criminal justice field along with holistic state statistics. We then dove into example requirements to point out important aspects in a criminal justice degree. We wanted to leave you with this list of criminal justice organizations:
You are probably wondering, what do I need all of these for?. We encourage you to reach out and see if you can contact members within these organizations that might be able to help you better understand what getting a criminal justice degree in Kansas is all about. Try to locate an actual individual and don hat just submit a generic email through a contact form.
List of Criminal Justice Schools in Kansas
List of Criminal Justice Programs in Kansas
AD
Programs That May Be Currently Accepting Applicants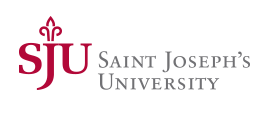 Online Master of Science in Criminal Justice
MSCHE Accredited
---
All Criminal Justice Programs
See below for the list of all of the Criminal Justice in Kansas. Find the best program for you online or in Kansas.
AD
Programs That May Be Currently Accepting Applicants
Still Looking for a Criminal Justice Program?
Below are some of the top criminal justice degree writeups. You can review the program page, or schools by state to find detailed information about the degree or career.
---
---