We Found 127 Kentucky Criminal Justice Programs in our Online Database.
Kentucky has a unique layout with it has cities and their corresponding populations. When you look at the population spread, Louisville is by far the largest city at over 590k people. The second largest city by population is Lexington at over 290k people according to the 2010 census bureau. After those two cities, the next largest city is Bowling Green at 58k people which is a pretty signficant drop off from the previous two.
While there are a variety of other cities in the range of Bowling Green, you can see a lot of the Kentucky population is concentrated in the first two cities. We wanted to take an even more in depth look at the population of Kentucky by giving a general breakdown of their population and corresponding educational levels based on census data:
2014 population estimate: 4.41 million
Persons under the age of 18 years old: 23.1 percent
Persons with high school graduate level or higher: 83 percent
Persons with a bachelor has degree level or higher (25+ years of age): 21.5 percent
An interesting aspect to these statistics is that the national average of persons with a bachelor has degree level or higher is actually at 28.8 percent. So Kentucky is a bit lower than the national average which could mean that you might stand out if you have a criminal justice degree.
Criminal Justice Degree Information for Kentucky
There are several different school options for you to gain a degree in criminal justice in Kentucky. We always try to provide a more in depth look at an example school and Eastern Kentucky has a criminal justice program that has been recognized nationally. Eastern Kentucky University (EKU) actually has an online program in Corrections, Policing and Homeland Security that has been recognized for that program and the level of quality being provided from it. Western Kentucky University in Bowling Green was also ranked #11 for Best Online Graduate Criminal Justice Programs by US News that utilize their own process of ranking schools. These rankings are based of a calculation and ranking system that is unique to US News and should be used as a guide (not necessarily dictate where you go to gain criminal justice degrees). You can see that while many believe you have to attend a traditional lecture type of school to get a degree, Kentucky has multiple online programs that show you have several different options.
Finding Uniqueness in Similar Criminal Justice Schools
Looking at the map above of all the different schools offering a criminal justice related program in Kentucky really illustrates how difficult the decision making process can be for selecting a program. When you narrow your search down to two or three programs, you might begin to struggle in seeing differences because the schools have too many similarities on bigger things like tuition cost, locale, etc. When this happens, we recommend taking a deeper look at the unique value adds of each program to help make that decision making easier. Does the school offer exclusive internship offers that the other schools don't? Are there partnerships with professional organizations that might improve employment opportunities upon graduation? Is there a scholarship offered at one school you qualify for that the other does not have? Questions like these might lead to deciding factor conclusions. We've chosen a couple of examples of programs in Kentucky to give you a better idea.
College of Justice & Safety at Eastern Kentucky University: EKU tries to combine a faculty that has had or currently is in a criminal justice profession to show students how to apply academic learning into real world situations. They also try to have their learnings be more real world and hands on with their available criminal justice programs.
M.S. in Criminal Justice at University of Louisville: This Master's level program at Louisville offers the uniqueness of having the Southern Police Institute be a division of the Criminal Justice department at Louisville. This is an advanced training institute that allows students to to enhance their professional development within law enforcement.
Once you get the research down, you will see that some of the finer details around certain programs make it much easier to select between (what you previously thought) similar programs.
Kentucky Criminology Organizations
You have a breakdown of the cities, their populations, and the educational levels of what the Kentucky population looks like along with highlighting a few of the criminal justice programs in the state. While all of the data and statistics are good, sometimes a firsthand experience can help you decide more than anything. We have compiled a list of different criminal justice organizations throughout Kentucky which we encourage you to reach out to and see if you can talk to the people that may have recently earned the degree you are looking at (and working in the criminal justice career you want to work in).
With just a few clicks, we were able to find some of the executive staff within the Kentucky Department of Criminal Justice Training (i.e. Dr. John Bizzack, Leslie Gannon, and Donna Masters). Reaching out to these key people in an organization directly related to the criminal justice education path could be crucial to making your decision.
Kentucky Criminal Justice Careers
With the abundance of police jobs in Kentucky and other states, a lot of people that have earned their degree and completed the necessary training always look at sheriff or police jobs specifically. You should consider looking at all your options like possibly becoming a Juvenile Services Specialist at the Kentucky Department of Juvenile Justice. What would a role like that look like? You would be in charge of working with youth and helping to decide the placement of those youths that might need support themselves or be put into a different environment to prevent them from repeating an offense (according to the Kentucky government website). While a job like this can be very challenging, it can also be very rewarding by working with the youth throughout Kentucky. This is just an example but you could also check out the some of the sworn positions at a local county sheriff. We took We looked at the Jefferson County Sheriff website located in Louisville, and looked at some of their requirements to become a Deputy Sheriff that include (but are not limited to):
Must be 21 years of age
Must have high school diploma or equivalent
Meet the physical agility requirements
Psychological test completion
Those are just a few of the details around the requirements for that particular position but you will see these vary from department to department and agency to agency.
Criminal Justice Jobs in Kentucky
We always want to give you detail about a particular role or two like we did in the previous section but also like to give the user an idea of what the entire state offers from an agency standpoint. This can help guide you in where to begin your criminal justice job search in Kentucky.
6+ state agencies
168 county agencies
120+ city agencies
3 airport police agencies
3 county police agencies
3 community corrections
10 university agencies
1 public schools police agency
4 law enforcement training academies
According to that same page of all the different agency listings, you can see that according to a 2008 US Bureau Justice Statistics Census Kentucky had 389 criminal justice agencies with over 7,800 sworn police officers.
Criminal Justice Career Outlook in Kentucky
We wanted to take it even a further step in the information we give you so we actually selected a sheriff patrol officer career outlook from ONET which provides estimates around salary and job opening growth (or decline). The median salary is $41,600 in Kentucky with the national average at $56,800. So Kentucky is lower than the national average but you will want to analyze all of the cost of living aspects around the state or city you hare in before you jump to any conclusions. Kentucky is expected to see a 32 percent increase in job openings from 2012 to 2022 (6,310 to 8,330) which is much higher than the national average of 6 percent. You can tell from that data that Kentucky is expected to see some very aggressive growth over the next few years but you will still want to keep an eye on the funding landscape of the state.
List of Criminal Justice Schools in Kentucky
List of Criminal Justice Programs in Kentucky
AD
Programs That May Be Currently Accepting Applicants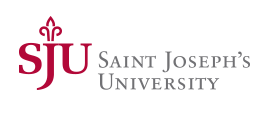 Online Master of Science in Criminal Justice
MSCHE Accredited
---
All Criminal Justice Programs
See below for the list of all of the Criminal Justice in Kentucky. Find the best program for you online or in Kentucky.
AD
Programs That May Be Currently Accepting Applicants
Still Looking for a Criminal Justice Program?
Below are some of the top criminal justice degree writeups. You can review the program page, or schools by state to find detailed information about the degree or career.
---
---