We Found 73 Louisiana Criminal Justice Programs in our Online Database.
Doing some quick research around the different criminal justice schools in Louisiana will show you that there are several different options and approaches to gaining a Bachelor of Arts degree in Criminal justice. If you are looking at the University of Louisiana at Monroe actually highlights the Institute of Law Enforcement that trains police and other agencies four different times throughout an academic year. So you can take these training courses to better prepare you in combination with the BA in criminal justice.
While it is always important to know that you hare passionate about the criminal justice courses you will have to take but realize that there are some core required classes that also make up the degree as well. When you look at Southeastern Louisiana University 2015 – 2016 curriculum for an undergraduate degree show that you might have to take courses ranging in sociology, math, and fine arts. Check out their curriculum to get an idea of what you can expect over the course of attaining your degree. It is also important to note what the landscape of Louisiana looks like and the levels of degrees others are attaining. Here is a snapshot based on census statistics:
2014 population estimate: 4.649 million
Persons under the age of 18 years old: 24.1 percent
Persons with high school graduate level or higher: 82.6 percent
Persons with a bachelor has degree level or higher 25+:years of age 21.8 percent
According to those same statistics, the national average for those with a bachelor has degree or higher (aged 25+ or higher) is 28.8 percent so Louisiana is significantly lower than that. It could be an indicator that a bachelor degree might help set you apart from others in the criminal justice field.
Criminal Justice Degree Expectations in Louisiana
You can sometimes get an idea of what to expect from a degree by looking at the educational requirements around the actual job you might be applying to someday. Taking a look at the Louisiana State Police website, they actually list their minimums to even be able to apply to a position within their organization. From an education standpoint, they require that an applicant have at least sixty (60) semester hours from an accredited college/university. So make sure that if you are looking at different education options (online versus brick and mortar) that they are accredited and meet the criteria of those different hiring agencies in Louisiana.
Louisian Criminal Justice Organizations
So we have given you the specifics around a couple of different institutions and even some of their curriculum. We also made sure to give you the breakdown from the state level on the education levels and what to look out for when considering accreditation. Sometimes you can find great advice when you go straight to the source so we have provided a list of different criminal justice organizations within Louisiana and encourage you to reach out to them and speak with their members about their educational background.
These three organizations would be an excellent place to start if you don't have any connections that are already working within the criminal justice field. They can help you understand what is required and maybe even become a job contact later.
Louisiana Criminal Justice Careers
We always try to take a two-fold approach when providing our users with details about each state and what aspects you should consider when looking at gaining a degree or a job in the criminal justice field. With so much of criminal justice careers being driven by federal or state funded resources, you need to be familiar with what kind of funding they have recently received. According to the BJA, Louisiana saw more than $9 million in state/local funds for the 2013 fiscal year. According to those same statistics, they also provide a breakdown of how many agencies are in Louisiana and put the total number at 159 in that same time frame. 62 percent of those agencies are actually city which is important when you hare looking for a direction to take your criminal justice career. Looking at those same 159 agencies, you can expect to see about 26 percent county agencies and when all's said and done, over 15,000 sworn officers in Louisiana (according to those same 2013 fiscal statistics).
Criminal Justice Jobs in Louisiana
While we have given you the overview of some of the numbers around Louisiana, we wanted to give a more granular breakdown of the agencies within Louisiana. The breakdown from their Wikipedia page looks like:
13 state agencies
64 parish agencies
298 city / municipal agencies
19 college and university agencies
4 other agencies
One of the unique aspects about how the criminal justice agencies are broken down within Louisiana is how they look at levee has as districts. You will see that there are actual state agencies that have district police departments around those different levees (like East Jefferson, Lake Borgne, and Orleans levee district police).
Louisiana Criminology Career Outlook
You now have a rough idea of what the lay of land looks like when considering the different agencies across Louisiana along with the number that breaks down within each one. We also wanted to provide you with a sample salary and compare it to the national average for that particular criminal justice career. We selected Police Patrol Officers as the example occupation and reviewed the numbers around Louisiana. The estimated median salary is $38,200 compared to a national average of $56,800 which you can see is significantly lower but you will want to consider differences in housing, food, etc. According to those same ONET statistics, they estimate that Louisiana will see a 10 percent growth in the number of job openings from 2012 to 2022 (11,750 to 12,870). The national average is at 6 percent so you can see that Louisiana is expected to see some extensive growth through 2022.
List of Criminal Justice Schools in Louisiana
List of Criminal Justice Programs in Louisiana
AD
Programs That May Be Currently Accepting Applicants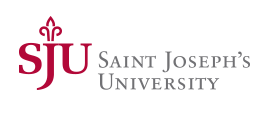 Online Master of Science in Criminal Justice
MSCHE Accredited
---
All Criminal Justice Programs
See below for the list of all of the Criminal Justice in Louisiana. Find the best program for you online or in Louisiana.
AD
Programs That May Be Currently Accepting Applicants
Still Looking for a Criminal Justice Program?
Below are some of the top criminal justice degree writeups. You can review the program page, or schools by state to find detailed information about the degree or career.
---
---