We Found 62 Maryland Criminal Justice Programs in our Online Database.
Maryland is a unique state because a large portion of their population resides within Baltimore (at over 600,000 people) while the next largest city is Frederick (right around 60,000). source While there are a lot of states with concentrated populations in one or two metro cities, Baltimore is by far the single largest city in Maryland.
The University of Maryland has a well-known criminal justice undergraduate program that has a lot of the standard courses you would see in most traditional undergrad criminology degrees. They do offer a very unique study abroad program that allows students to travel and study in Spain (while earning credits towards a degree). If you are curious to find out more about their program and stay up to speed on course changes or requirements for their criminology degree, we recommend following their criminal justice blog. We also wanted to get you some relevant stats about Maryland that are directly related to the criminal justice education landscape based on census data:
2014 Population Estimate: 5.976m
Persons under the age of 18: 22.7 percent
Persons over the age of 25 with a high school degree: 88.7 percent
Persons over the age of 25 with a bachelor degree: 36.8 percent
Maryland is significantly higher from a percentage standpoint when it comes to persons over the age of 25 that have a bachelor degree (36.8 percent in Maryland compared to the national average of 28.8 percent). So you will want to make sure that you note this when considering the potential career landscape you will face after getting your Associate, Bachelor has, or Master has degree.
Expectations Around Criminology Degrees in Maryland
We talked about one of the well known institutions already but wanted to speak to more of what a potential course breakdown might look like. A lot of the bachelor has degrees will have the standard core classes but when you reach the criminology part you might see classes like:
Intro to Criminal Justice: this course will likely cover a very broad spectrum of different criminology aspects from terrorism to utilizing crime data to help prevent it.
Introduction to Statistics: this speaks to the criminal activities data that some will need to analyze when trying to insure public safety.
Law Enforcement Administration: This course can speak to the management and organization of law enforcement.
These were a sampling of the 30 credits that the University of Maryland University College has in their degree breakdown. A lot of the criminology degrees that are out there will allow you to choose between multiple courses that each have their own unique focus. Be sure to select the ones that will relate to your likely degree or most useful.
Maryland Criminal Justice Organizations
We try to provide a level of detail unique to the state of Maryland but sometimes it is best to speak with somebody that is already in the career that you wish to be in. They can shed light on what is necessary when determining the level of education you need and any other certifications needed. We have created an exclusive list of Maryland associations and organizations that you can contact to do that.
If you take just a few minutes to do some research, you will find ways to make connections to people within each of these organizations named. The Maryland Criminal Justice Association actually holds monthly meetings according to the message on their homepage which means you could simply attend and meet new connections. Be proactive and don't expect anybody to take action for you!
Maryland Criminal Justice Careers
When you make the decision to get your criminology degree, you need to start preparing for what you hare future job will look like. A lot of people will think of the traditional Maryland Sheriff and Police Officer career paths (which are definitely relevant) but don hat forget about some of the lesser known criminal justice institutions. Maryland has the Department of Health and Mental Hygiene along with Park Service Rangers which can also be career paths for those with a criminal justice degree. Be prepared to know some of the expected roles that extend to multiple criminal justice careers like:
Recording pertinent and detailed facts about incidents for reports.
Providing aid to victims as there is a high likelihood you might one of the first responders to a criminal or accident scene.
Process of prisoners whether you be a patrol or correctional officer.
Interacting with the community to extend the collaboration between law enforcement and the surrounding population.
While these are fairly generic and standard, they should be a good guide for what you can expect in a lot of criminal justice careers.
Top Criminal Justice Jobs in Maryland
While we have provided some of the generic expectations for a career in criminology, we want to give some specific state statistics about Maryland pertinent to the career. Below is a breakdown of the different agencies from Wikipedia so you know the state layout:
12 state agencies
28+ county agencies
84 municipal agencies
14+ University agencies
17 Other types of agencies
Be sure to research the unique agencies and also pay attention to the fact that Maryland has just as many (if not more) than most of the other states when it comes to university agencies.
Maryland Criminal Justice Job Outlook
We have provided the landscape, the overview, and even some specific job duties that are specific to Maryland criminal justice jobs. However, it is vital we also inform you of the current salary and job openings (as well as future outlooks). According to ONET statistics, Maryland has a median salary of $57,500 which is slightly above the national average of $56,100. As of 2012, there are currently 15,310 current police officers with an expected growth to 15,960 by 2022. While the salary info is very relevant and is good news, it is also important to note the expected job growth with Maryland compared to surrounding states.
List of Criminal Justice Schools in Maryland
List of Criminal Justice Programs in Maryland
AD
Programs That May Be Currently Accepting Applicants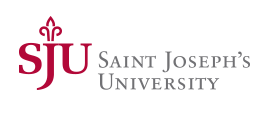 Online Master of Science in Criminal Justice
MSCHE Accredited
---
All Criminal Justice Programs
See below for the list of all of the Criminal Justice in Maryland. Find the best program for you online or in Maryland.
AD
Programs That May Be Currently Accepting Applicants
Still Looking for a Criminal Justice Program?
Below are some of the top criminal justice degree writeups. You can review the program page, or schools by state to find detailed information about the degree or career.
---
---