We Found 128 Minnesota Criminal Justice Programs in our Online Database.
To go criminal justice or not, that is the question? We hare not trying to wax poetic here but making a decision about the program and field you hope to some day go into is a big one. Each state has it has own differences in the requirements you will need to gain a degree in criminal justice and Minnesota is no different.
We wanted to help anybody considering a criminology program in Minnesota to be best equipped with some relevant state specific info and data around the degree. You can go a traditional route and check out the larger state universities like the University of Minnesota or Minnesota State University but there are other options as well.
Metropolitan State University (located in St. Paul, Minnesota) has a School of Law Enforcement & Criminal Justice that offers undergrad, certificate programs and even Masters degree in criminal justice. Their program actually covers a variety areas that include probation & parole, corrections, private security and more which is a very important aspect of a solid criminal justice degree. A lot of people think that this kind of degree will end you up as a police officer but between national parks, prison systems, and various private security firms, you might want to make a career elsewhere outside of a standard patrol man. While we have highlighted Metropolitan has criminal justice degree, it is also important to realize the entire landscape of Minnesota to understand the education levels of the rest of the state (and future competition for jobs):
2014 Population Estimate: 5.457m
Persons under the age of 18: 23.6 percent
Persons over the age of 25 with a high school degree: 92.1 percent
Persons over the age of 25 with a bachelor degree: 32.6 percent
These statistics are pulled directly from US census data. The national average for those with a bachelor degree over the age of 25 is 28.8 percent according to those same census statistics which means Minnesota is definitely higher than that national average so getting a bachelor has degree in criminal justice could help set you apart.
Criminal Justice Program Insights for Minnesota
We wanted to give you some more insights into what is required for a Criminal Justice B.S. in Minnesota which isn hat restricted to just criminal justice classes. According to the Minnesota Transfer Curriculum, you will need to take 40 hours of liberal education credits that can range from American Government to Composition I. According to that same University of Minnesota curriculum for a B.S. degree in criminal justice, you can also expect to take credit hours in classes like:
Institutional Corrections (CRJS 3455)
Traffic Law (CRJS 2550)
Women and Crime (CRJS 4315)>
Criminal Procedure (CRJS 4550)
You can expect from this example that you will get a variety of different credit hours that include general studies along with the specific criminal justice programs. Most schools we found online that offered a criminal justice degree also included a curriculum online so make sure you check that out when researching potential programs to enroll in.
Minnesota Criminal Justice Organizations
We have given a breakdown of some of the specific institutions that are offering criminal justice degrees in Minnesota and their actual classes along with an entire state picture too. While those are all helpful, we wanted to also give you some criminal justice organizations in Minnesota that you can contact. The idea would be for you to chat with people in roles you might potentially want to get into yourself (and get that direct knowledge).
Be sure to reach out to people within these organizations to try and facilitate relationships with them to better understand what their educational path was (and how it might help guide you). You should also try to better understand the demands (outside of just regular classroom time) that the curriculum might have. This will be especially important if you're trying to earn this degree while working another job.
Minnesota Criminal Justice Careers
Getting the degree to set you down the path to getting a job within criminal justice is only half the battle. You now have to figure out how to gain employment and if you hare in the state of Minnesota, you have several different options. You can entertain the idea of working at a state agency like the Minnesota Department of Corrections or the Department of Public Safety. There are county agencies like the Waseca County Sheriff has Office or a city agency like the Little Falls Police Department. There are other Minnesota agencies that are a little less known that you can possibly gain employment at like the Metro Transit Police or even Park Police. We hall give more details on that breakdown throughout the state of Minnesota but keeping up with the latest criminal justice related news is also very important for your own knowledge and the interview process. A St. Paul patrol supervisor named Mark Ficcadenti was just recently named €˜Officer of the Year ha and it could be great to get insights into what values are appreciated and help guide you in gaining employment in a criminal justice agency.
Top Criminal Justice Jobs in Minnesota
As we mentioned before, there are a lot of different options when it comes to a place that you can gain employment to start a career in criminal justice in the state of Minnesota. The agency breakdowns for the state are as follows (based on their Wikipedia page):
5+ State Agencies
85+ County Agencies
280+ City Agencies
0 Town Agencies
8 Other Agencies
You can see that there are a lot of city agencies but not any town agencies which is somewhat unique about the state and should be considered especially if you hare moving from out of state. Understanding these unique aspects about Minnesota will help you prepare the best route for gaining employment at one of these agencies.
Criminal Justice Career Outlook in Minnesota
So you have gained an understanding of what the lay of the land is in Minnesota regarding criminal justice agencies but should know what the future outlook looks like as well. In order to do that we pulled a bunch of career stats around sheriff patrol officers from ONET. While not completely representative of ALL criminal justice jobs, this should help give you an idea of what the state of Minnesota is expecting to see both short-term and long-term. The median salary average is $61,100 for Minnesota and the national average is $56,800. According to those same statistics, Minnesota is expected to see 3 percent increase from 2012 to 2022 (9,380 to 9,610) in the number of job openings. ONET numbers are based off of government BLS statistics so it should give you a good idea of where Minnesota is expected to go over the next several years.
List of Criminal Justice Schools in Minnesota
List of Criminal Justice Programs in Minnesota
AD
Programs That May Be Currently Accepting Applicants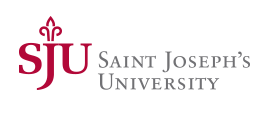 Online Master of Science in Criminal Justice
MSCHE Accredited
---
All Criminal Justice Programs
See below for the list of all of the Criminal Justice in Minnesota. Find the best program for you online or in Minnesota.
AD
Programs That May Be Currently Accepting Applicants
Still Looking for a Criminal Justice Program?
Below are some of the top criminal justice degree writeups. You can review the program page, or schools by state to find detailed information about the degree or career.
---
---