We Found 47 Mississippi Criminal Justice Programs in our Online Database.
Much like the rest the United States, Mississippi is going through many changes with their criminal justice system and the policies around each one.
Just last year in 2014, the Mississippi governor Phil Bryant signed a bill that that attempts to reform their criminal justice system to make it more efficient and less expensive. source Some of those changes will include:
Anybody convicted of a violent crime will be required to serve 50 percent of their sentence. Anybody that is convicted of a non-violent crime will be required to serve at least 25 percent of their sentence.
Judges will be allowed flexibility to utilize treatment programs for drug users in an aim to address those with drug problems.
According to that same source, Mississippi has the second highest incarceration rate in the US. The goal of the bill is anticipated to lower the amount of money that the corrections system is currently eating of the state budget.
The effects of these kinds of bills can have an immediate effect or more of a slow roll effect over several years. How is this relevant to earning a criminal justice degree? When decisions are made at the state level they can often have ramifications on degree requirements and the growth around those careers. It is also important to take into account what the level of education the state has so we have pulled some relevant census statistics:
2014 Population Estimate: 2.994 million
Persons under the age of 18: 24.7 percent
Persons over the age of 25 with a high school degree: 81.5 percent
Persons over the age of 25 with a bachelor degree: 20.1 percent
The total US percentage of people over the age of 25 with a bachelor degree is 28.8 percent which is significantly higher than Mississippi. So be sure to understand the level of degree you will need to attain and how it compares to the rest of the state.
Criminal Justice College Information for Mississippi
So you have an idea of what is currently happening in Mississippi regarding current news and state wide education statistics. But what do some of these degrees actually look like at these different colleges in Mississippi? It will vary depending on what specific degree you get but using the University of Southern Mississippi has degree plan for their Criminal Justice (BA) as an example, you can expect to see 125 total hours for the degree. 51 of those hours will be focused around the criminal justice major and have 12 specific criminal justice courses required (and 15 hours left to the student to pick out of the other criminal justice courses offered). The requirements around courses and syllabus will different from college to college in Mississippi but you can utilize that information to start seeing what might be required of you. If you go for a Forensic Science (BA) you will see a very different set of courses and requirements so make sure to familiarize yourself with the school has degree you are potentially going to try and gain.
Mississippi Criminal Justice Organizations
We have tried to paint the clearest picture as we could when it comes to Mississippi and their criminal justice degree options but we also know firsthand experience is important. We have collected a list of different criminal justice organizations that are based in Mississippi. We encourage you to reach out to them and see if the people at these places can help you better understand the type of degree and level of degree you consider:
We've provided a few of these organizations because we're big believers in doing your research online but also taking some time to speak with those that have gone down the educational path you're considering. They can often share insights that nobody else can or even become a future job contact after you earn the degree. Utilize them as resources to get an even clearer picture around the degree as this is a big decision to make.
Mississippi Criminal Justice Careers
Mississippi has been at the forefront of making changes to their criminal justice system approach that has included reform like:
Cutting back solitary confinement: There are several opinions that segregating prisoners through solitary isn hat part of a solution for bettering the prisoner as well as preventing recidivism. Mississippi is one of the handful of states that has already made moves to lessen the frequency of when solitary is used.
Moving to a Presumptive Parole ha position with inmates: Many states will require inmates to go in front of a parole board to get the right to even be considered for parole (and then subsequent meetings to determine if that inmate should receive parole). Mississippi has made a change to presumptive parole where an inmate is automatically eligible for parole on a given date after time served. Whether they hare granted parole is a different story but it removes an extra layer from the process and makes the system more automated (avoiding what could be arbitrary denials, etc.).
Leadership changes within criminal justice branch's: Lt. Colonel Gillard was recently promoted to be the Director of the Mississippi Highway Patrol. His department responsibilities will include issuing driver's licenses, managing a state SWAT team and SOG team that can respond to a variety of instances as they arise (prison riots, natural disasters, etc.).
So there are several things happening within the state of Mississippi and it appears they are trying to implement reforms to improve the system. As Mississippi has taken on a lot of the newer approaches with criminal justice policies, many will monitor them closely to determine the successes of those changes.
Criminal Justice Agency Breakdown in Mississippi
Getting a snapshot and understand of the current events surrounding Mississippi and criminal justice are important but you should also understand the agency/level of agency breakdown too. We have provided you that utilizing their Wikipedia page to do so:
10 state agencies
82 county agencies (this includes Adams County Sheriff has Office)
171 city agencies (includes city agencies like the Jackson Police Department)
7 college and university agencies
2 various/other agencies (Jackson Airport Authority Police Department and Tupelo Airport Authority Police Department)
You can see that the number of city agencies greatly outweighs the number of county agencies but this list doesn hat look at the sheer volume of job openings across each set of agencies. You will want to make sure that you decide the direction you want to go in as each agency could hold different requirements from the next one.
Mississippi Criminal Justice Job Outlook
We try to provide our users with updates on the current events surrounding the state of Mississippi and criminal justice as well as an agency breakdown. Finally, we want you to get a snapshot of what the future of the industry might look like. We do this by utilizing Mississippi ONET statistics for a sample profession (Police and Patrol Officers) to give you that snapshot. According to that data, Mississippi sees a median salary of $32,400 which is lower than the US median average of $56,800. The delta between the two is significant so we encourage our users to calculate cost of living and other variables that should be combined into consideration with those averages. That same data is also predicting that Mississippi will see a 10 percent increase in employment from 2012 to 2022 (3,960 to 4,370) which is higher than the 6 percent national growth currently projected for the same date range. While that is important, it is also important to take into account the number of job openings which ONET puts to be 170 on an annual basis.
Taking all of those factors into account, Mississippi is expected to see significant growth over the next several years within the police officer specific role. Check out ONET to see your specific job growth projections to get an even clearer picture (as we hare only utilizing this specific role as an indicator).
List of Criminal Justice Schools in Mississippi
List of Criminal Justice Programs in Mississippi
AD
Programs That May Be Currently Accepting Applicants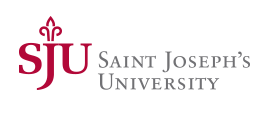 Online Master of Science in Criminal Justice
MSCHE Accredited
---
All Criminal Justice Programs
See below for the list of all of the Criminal Justice in Mississippi. Find the best program for you online or in Mississippi.
AD
Programs That May Be Currently Accepting Applicants
Still Looking for a Criminal Justice Program?
Below are some of the top criminal justice degree writeups. You can review the program page, or schools by state to find detailed information about the degree or career.
---
---