We Found 125 Missouri Criminal Justice Programs in our Online Database.
Missouri is a unique state with a very unique major city lying between state lines (bordering Kansas). Kansas City is in both Kansas and Missouri which can add intricacies to local, state, and federal criminal justice agencies approach to law enforcement. That alone is a signal to do your research on what criminal justice school works the best for you.

The University of Central Missouri (located in Springfield) offers a criminal justice program that allows the student to select the electives that make the most sense to them. Some of those Central Missouri classes include Homeland Security, Introduction to Terrorism, and International Justice among others. There are also a lot of different options in regards to funding as you can look at Missouri criminal justice specific scholarships and apply if you meet the criteria found here. The rest of the state of Missouri sees these varying levels of degrees:
46 schools with criminal justice degrees
15 schools with associate has degrees
1 school offering a PhD
There was one school that we found on the US News Best Grad Schools for Criminology in Missouri (University of Missouri – St. Louis). It is also important to consider the statistics around those that also might be considering a criminal justice degree. You can see Missouri at a glance below based on census data:
2013 population estimate: 6,044,171
Persons under the age of 18 years old: 23.1 percent
Persons with high school graduate level or higher: 87.6 percent
Persons with a bachelor has degree level or higher: 26.2 percent
Missouri Criminal Justice Degree Insights
Some of the schools in Missouri that offer some sort of criminal justice programs include:
We wanted to make sure that we provided a few of the different options and encourage you to look at some of the courses that each program will require. Most of the options above are non-profit options but there are also for-profit options available too (as well as online). Be sure to consider what each program focuses on as they can differ from school to school. Missouri Southern State offers a computer forensics degree which is a dual degree offered with the Computer Science Department.
University of Missouri St. Louis offers degrees at a bachelor's, master's, and doctoral level within criminal justice allowing you to continue your level of education further and further (if you so desire). Their site also mentions that they strive to teach findings that can be concluded from statistical analysis and research making their approach to criminal justice very scientific.
Missouri Criminal Justice Organizations
You will likely want to chat with people that have gone through one of the criminal justice programs in Missouri to get a clear picture of what is needed. After you begin school, some future careers in criminology will require that you have an internship from an agency. We have provided some different Missouri criminology organizations below that can be the starting point for you to hopefully find a potential contact:
Making contact and getting time out of a police chief's day could be challenging but that doesn't mean you shouldn't try. Reach out to individuals at each location to extend your chances of a sit down with somebody to hear firsthand what a degree in criminal justice will require. Be sure to explore demands around curriculum workload and how relevant the degree information was to the current job role they're in. They might be able to even help you select more relevant elective courses when that time rolls around.
Missouri Criminal Justice Careers
There are a variety of different ways you can get into a criminal justice job within the state of Missouri. After gaining the proper education (certifications, degree, or even master has degree) you will likely need to go through a training academy of sorts. According to the Missouri Sheriffs ha Association website, you can sign up for different courses and continuing education for those that are already in the force. They have helped put over 31k officers through their training and will have an ongoing sign up in the future. You can also see what an application will look like if you're aiming to gain employment in Jefferson City, MO here. While the focus is on a sheriff has job in Missouri, it can be a guide for what to expect in similar lines of work.
Criminal Justice Career Outlook in Missouri
Below is a numerical breakdown of the different criminology agencies within Missouri. It should help you gain a better breakdown of the job opportunities within the state and help give you direction in which agencies to research further. We pulled these statistics directly from the Wikipedia page.
11+ State Agencies
115+ County Agencies
111 City Agencies
2 College/University Agencies
State agencies include Missouri Department of Corrections to the Missouri State Park Rangers while the college agencies include the state universities (ex. University of Missouri and Truman State University).
Missouri Criminology Based Jobs Outlook
The important thing to weigh when looking at a potential career direction is the current situation with that career and where it is anticipated to go. We have utilized ONET which offers current career statistics and future outlook for the state of Missouri. Missouri has a median salary for police offers at $43,100 whereas the median nation salary is at $56,100. While a significant difference, living costs and other items that might be higher in large metropolitan cities need to be taken into account. At the last count which took place in 2012, there were 11,850 employees and by 2022, 12,380 employees are expected according to that same data. Typically, in most jobs, when there is an expected growth in workforce there is usually growth in supervisory positions (which could be the case for criminal justice jobs based in Missouri).
List of Criminal Justice Schools in Missouri
List of Criminal Justice Programs in Missouri
AD
Programs That May Be Currently Accepting Applicants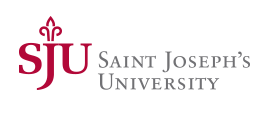 Online Master of Science in Criminal Justice
MSCHE Accredited
---
All Criminal Justice Programs
See below for the list of all of the Criminal Justice in Missouri. Find the best program for you online or in Missouri.
AD
Programs That May Be Currently Accepting Applicants
Still Looking for a Criminal Justice Program?
Below are some of the top criminal justice degree writeups. You can review the program page, or schools by state to find detailed information about the degree or career.
---
---