We Found 43 New Hampshire Criminal Justice Programs in our Online Database.
If you go to the New Hampshire Department of Justice website, will find that they release regular reports to the public reviewing what has recently happened within a variety of departments. One of their biennial reports touches on the role of the New Hampshire Drug Task Force (DTF). Their goal is to combat drug trafficking in the state by conducting their own investigations and also working with state and local agencies.
Why would this matter to somebody that hasn hat begun working in criminal justice (let alone started their degree)? It is good to understand all the different agency options out there so you know potential future places of employment or the different types of agencies you might be required to work within the criminal justice system. It is also important for you to know what the state of New Hampshire looks like from both a population standpoint and education level. We pulled some statistics around both directly from US census data for you to better understand this:
2014 Population Estimate: 1.326 million
Persons under the age of 18: 20.5 percent
Persons over the age of 25 with a high school degree: 91.8 percent
Persons over the age of 25 with a bachelor degree: 33.7 percent
New Hampshire is significantly above the national average of 28.8 percent for those with a bachelor degree according to those same statistics. It could be relevant for you if you were deciding between an associate level degree versus a bachelor degree knowing what the makeup of the rest of the state looks like. Always be sure to research what is required though before making any final degree level decisions.
Criminal Justice Degree Requirements
You know the 50,000 foot view of New Hampshire has education level and specific happenings around the criminal justice system but what about the courses you can expect to take? We like to always provide our users with examples directly from different schools curriculum. We went and looked at the Franklin Pierce catalog of major requirements for their criminal justice major option. Some of the courses they show as required include:
CJ201 Police Work
SO101 Introduction to Sociology
SO410 Criminology
SO460 Corrections
They also have a list of the available courses that can be used to fulfill your electives which include:
CJ340 Gender, Race, and Crime
PS270 Psychology of Terrorism
PS319 Case Studies in Espionage
PS405 Theories of Intimate Violence
It is important as you get into the higher level courses that you check to make sure that the course you need to take is available in the semester you plan to take. Some courses are only available in Fall semester while others only in Spring. While the courses listed above are directly from Fanklin Pierce, you should be able to get an idea of what to expect for the subject matter (and how they will become more specified as the course number gets higher).
Highlighted State Criminal Justice Programs
Understanding the expected curriculum around the particular degree programs in important but also being able to identify what makes different criminal justice programs in New Hampshire unique from one another is also important. We've taken a few of the various programs throughout the state and tried to highlight what could potentially make their program unique.
Associate in Science Criminal Justice Program at NHTI Community College: One of the areas that this particular program highlights is getting students prepared for future police work or careers in the corrections division of criminal justice. As this is an Associate level degree, you should take note on whether the credits earned here can be later transferred over to a baccalaureate degree (and if so, which schools would accept those transfer credits).
Criminal Justice Major at Franklin Pierce University: This program will likely focus on the traditional aspects of criminal justice (law enforcement, corrections, etc.) but will also focus around the social dynamics you might expect when working in diverse populations like the United States. Understanding the nuances and backgrounds of different cultures and people can potentially create more effective graduates entering the workforce.
Bachelor's Degree at Mount Washington College: The program at Mount Washington allows their students flexibility in tailoring their electives to their future career of interest. Understanding of various social theories can also be expected so those that complete the program can better understand the intricacies with criminal justice and mass populations.
New Hampshire Criminal Justice Organizations
While we believe that we have put together a solid analysis of New Hampshire and their different criminal justice degree options, we realize we can hat cover everything. We put this list of organizations within the state together so you might be able to contact them and find out more about the degree (or job).
See if you can find a specific contact within one of these organizations. They might be able to give you that firsthand experience of what it was like to get a degree in criminal justice. There could also be nuances specific only to the state of New Hampshire and by speaking with experienced people you could potentially save yourself from missing crucial pieces of information.
List of Criminal Justice Schools in New Hampshire
List of Criminal Justice Programs in New Hampshire
AD
Programs That May Be Currently Accepting Applicants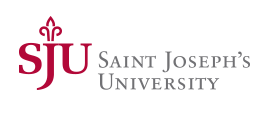 Online Master of Science in Criminal Justice
MSCHE Accredited
---
All Criminal Justice Programs
See below for the list of all of the Criminal Justice in New Hampshire. Find the best program for you online or in New Hampshire.
AD
Programs That May Be Currently Accepting Applicants
Still Looking for a Criminal Justice Program?
Below are some of the top criminal justice degree writeups. You can review the program page, or schools by state to find detailed information about the degree or career.
---
---