We Found 79 New Jersey Criminal Justice Programs in our Online Database.
New Jersey is a state that is unique from the others around it. The proximity to New York and easy access to the oceanfront allows people flexibility in what they can do on any given day. New Jersey is also home to some of the largest law enforcement agencies and numerous federal enforcement agencies too. US News does a yearly ranking of different education institutions in a variety of programs and that includes criminology degrees.
In 2009, they did a ranking which actually included one New Jersey criminal justice college in Rutgers located in Newark (source). They ranked at number seven but aren hat the only criminal justice school to choose from in Jersey. Centenary College is also located in New Jersey and pride themselves on having faculty that have been notable authorities in the criminology field.
One important factor in criminology is to get hands on learning and experience which means several of these colleges will plan trips to different law enforcement agencies (which Centenary College specifically mentions on their degree description). It will also be important to take a look at the educational ecosystem in New Jersey to determine the importance of the level of degree you plan to get. The numbers below come from the US Census data (site).
2013 population estimate: 8.89m
>Persons under the age of 18 years old: 22.7 percent
Persons with high school graduate level or higher: 87.9 percent
Persons with a bachelor has degree level or higher: 35.4 percent
It will be important to consider the current demographics and what your desired job requires to help you decide the level of degree you need.
Criminal Justice Education Insights for New Jersey
New Jersey is a very populated state and sees a lot of that come from their more densely populated cities like Newark, Paterson, Jersey City, and Elizabeth. All of those cities combined with the rest of the state make New Jersey the 11th most populated state in the US (right before Virginia). There are over 32 schools offering a criminal justice degree in jersey with 16+ of those offering an associate has degree and 8+ offer a master has or bachelor has degree. Different schools will have multiple requirements with some requiring a GPA level 2.75 or higher, recommendations, essays, or other items like New Jersey City University does for their Master has program.
New Jersey Criminology Resources and Professional Organizations
While we have tried to provide you with pertinent information about New Jersey and their criminal justice programs, we believe that it has always important for potential students to do their own research. We have put together a list of some professional and student organizations in the criminology field pertinent to New Jersey that we encourage our users to check out. Here has the list:
While you might not be able to get in touch with a Chief of Police in New Jersey through this organization, you might be able to speak with association administrators. They can give insights to the organization and typically criminal justice degrees and careers. If you are planning on going back to earn your degree while still working full-time, we highly recommend reaching out to other professionals that have gone down the same degree path you're considering. They are often times able to provide you with an idea of workload and what to expect when balancing the full-time job with a full academic workload.
New Jersey Criminal Justice Careers
As many careers in criminal justice require you to become a part of public employment, law enforcement jobs in New Jersey very much fit the norm. If you look at some of the state requirements, a lot of the State and County positions in Jersey will require competitive tests and an application process to be fulfilled. There is actually a Division of Criminal Justice in the state of New Jersey that was formed in 1970 and charged with the duty enforcing and prosecuting criminal business. They also provide their application form for detectives on their website which can provide a lot of insight into the requirements needed if that career in criminal justice is appealing. Within the first few pages you will see that they ask specific questions about the degree you have attained and any additional certifications and training which highlights the importance of a criminal justice degree. The New Jersey State Police even offer areas and listings of recruiters that can help you decide (there are even military and female specific recruiters as well as regional ones too).
Criminal Justice Jobs in New Jersey
While there is the possibility of utilizing a criminology degree in the private sector, a lot of the employment comes from the state and federal side. We have provided a list to shed some light on the agency breakdown for the entire state:
14+ state agencies (includes New Jersey Juvenile Justice Commission)
26+ county sheriff and police agencies
21+ corrections agencies
76+ municipal agencies (includes Camden Police Department)
17+ college and university agencies
3+ park police agencies
4+ humane law enforcement agencies
6+ bi-state police agencies (allows for police agencies to help across state lines)
7+ federal law enforcement agencies
8+ railroad police agencies
* source
From those stats you can see (especially when comparing New Jersey to other states) that they have a wide variety of state and federal agencies to choose from. It will be important to review the requirements for each agency and position within it to determine if you fit the job requirements.
New Jersey Criminal Justice Job Outlook
While it is important to review and look at the opinions of others when it comes to evaluating a law enforcement job in New Jersey but numbers speak for themselves. We grabbed the statistics off of the ONET career statistics to help illustrate where New Jersey ranks among other states. According to those stats, New Jersey has an average of median salary of $90,900 while the US median salary average is $56,100. It is evident that NJ is well above the average but you will also need to take into account cost of living and especially the cost of real estate to compare apples to apples. If you look at the same ONET profile for police and sheriffs officers, the US expects to see 6 percent growth from 2010 to 2020 whereas New Jersey is expected to be at 1 percent. The state will see modest growth but the median salary is substantially higher than the national average which are all important to take note of when evaluating a career in criminal justice.
List of Criminal Justice Schools in New Jersey
List of Criminal Justice Programs in New Jersey
AD
Programs That May Be Currently Accepting Applicants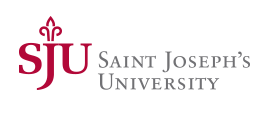 Online Master of Science in Criminal Justice
MSCHE Accredited
---
All Criminal Justice Programs
See below for the list of all of the Criminal Justice in New Jersey. Find the best program for you online or in New Jersey.
AD
Programs That May Be Currently Accepting Applicants
Still Looking for a Criminal Justice Program?
Below are some of the top criminal justice degree writeups. You can review the program page, or schools by state to find detailed information about the degree or career.
---
---