We Found 61 New Mexico Criminal Justice Programs in our Online Database.
The current political landscape is shaping up to have criminal justice reform be at the front of a lot of other issues regarding the volume of incarcerated prisoners, three strike rules, and ways to prevent recidivism.
New Mexico is no different when it comes to looking at their laws but a recent shooting of a Rio Rancho police officer by a repeat violent offender has spurred the creation of a group called the Multidisciplinary Violent Crime Review. source The group will be looking at New Mexico policies around violent crimes and come up with solutions to problems that they find. The group is still very new but their findings could have major effects on New Mexico criminal justice system policies.
It is these kinds of changes that can ripple down to the criminal justice degree curriculum as the environment is constantly changing (and so the education needs to change too). Outside of those current happenings within New Mexico around criminal justice, we also wanted to provide you with some state-level data. As a potential criminal justice student, you should understand your surrounding environment along with the education level of that population. We utilized US census data to pull these stats.
2014 Population Estimate: 2.085 million
Persons under the age of 18: 24.3 percent
Persons over the age of 25 with a high school degree: 83.6 percent
Persons over the age of 25 with a bachelor degree: 25.8 percent
New Mexico is below the national average for persons over the age of 25 with a bachelor degree (28.8 percent) and a high school degree (86 percent). That shouldn hat be a guiding force in your decision on the level of education you need to get into a criminal justice career but could be an aspect to consider. You should understand the level of degree required to meet what many have as well as understand if you even need an associate has, bachelor has, or master has degree in criminal justice.
Criminal Justice Degree Expectations
When people commit to selecting a degree that they want to major in, they can sometimes think that all of their classes will center around that one particular subject. If you are getting a BA or BS in Criminal Justice, you will often times have general ed courses required to complete which can actually make up a good portion of your degree course hours. We went to New Mexico State University has criminal justice major map to show an example of what we hare talking about. Here are a few notes based on the 2014-2015 or newer catalog year based on that major map:
Their Term 1 recommendations has a total of 16 hours being taken and ten of those hours are comprised of classes like Rhetoric/Composition, College Algebra, and Humanities and Fine Arts.It is important to understand that an undergraduate degree like this one will be comprised with required general education courses similar to what New Mexico State University has listed.
Their Term 7 & 8 has recommended courses that are comprised of 300 and 400 level required criminal justice major courses along with several upper division electives. As electives, it will be up to you to select which courses serve the requirement. Some of those higher level criminal justice requirements might actually give you options between 2 or 3 different classes (that are focused around the same subject).
While this degree plan is specifically for New Mexico State University has criminal justice major, you can glean an idea of what other schools may require. We encourage you to research and review the syllabus around your interested schools criminal justice degree.
New Mexico Criminal Justice Organizations
We have given you a lot of tools, data, and information around the criminal justice schools in New Mexico as well as possible curriculum requirements but understand that firsthand knowledge can also go a long ways. We have compiled a list of organizations located in New Mexico that we encourage you to reach out to.
Be sure to try and not send a general email and hope that somebody else takes the initiative to respond. Try to find a person within the organization that you think would be insightful around what it takes to attain a criminal justice degree in New Mexico.
List of Criminal Justice Schools in New Mexico
List of Criminal Justice Programs in New Mexico
AD
Programs That May Be Currently Accepting Applicants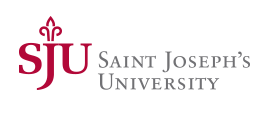 Online Master of Science in Criminal Justice
MSCHE Accredited
---
All Criminal Justice Programs
See below for the list of all of the Criminal Justice in New Mexico. Find the best program for you online or in New Mexico.
AD
Programs That May Be Currently Accepting Applicants
Still Looking for a Criminal Justice Program?
Below are some of the top criminal justice degree writeups. You can review the program page, or schools by state to find detailed information about the degree or career.
---
---