We Found 204 New York Criminal Justice Programs in our Online Database.
Future criminology graduates will have to decide whether they will take a career in a courtroom, on the streets trying to arrest criminals in law enforcement, or working in a correctional facility, New York will have all options available.
New York is also able to boast that it has the largest police force in the United States which shows the presence of criminal justice education and the opportunity that exists for those with a degree in it (source). Counter-terrorism and anti-organized crime divisions play a big role in the criminal justice ecosystem in New York as well. Crime in New York and even NYC has seen some significant drops since 2000 according to crime statistics. Some New York state statistics that should relate to those researching degrees and career opportunities in the criminal justice are:
2013 population estimate: 19.5m
Persons under 18 years: 21.8 percent
High school graduate or higher: 84.9 percent
Bachelors degree or higher: 32.8 percent
When you review those overall statistics around New York, you can get a pretty good indicator of the level of degree a lot of the rest of the workforce might have. Criminal justice is unique though depending on your desired career because many of them might not require a bachelor level degree. There are some that will simply accept based on a high school degree while others might require a more advanced degree and/or experience. Be sure to do the research so you know what exactly you should be aiming for while considering what your competition might have as well.
Criminal Justice Colleges and Education in New York
US News has actually ranked two New York criminal justice schools in their top 25 criminology graduate school rankings. Pennsylvania is the only other state close to that but even their second highest ranked school falls outside of the top ten. It isn hat a surprise that the state with the largest police force has renowned schools like the University at Albany (SUNY) and John Jay College (CUNY). According to the National Center for Education Statistics there are over 75 schools in New York offering criminal justice degrees with over 25 of those offering bachelor degrees. A lot of the schools will offer tracks or specific programs catered to the New York criminology career landscape like the John Jay NYPD Leadership Program. source If you are wanting to have a career in state, local, or county law enforcement, many times a bachelor has degree is required. If the position requires a specific set of technical experience, like forensics as an example, you likely have to take specific technical training that New York may require (it can vary from state to state).
New York Criminology Organizations
As we continue to try and provide our users with the most comprehensive breakdown of New York and NYC criminal justice school information, we believe it is also important for potential students to know about the professional organizations. Below are a few of those New York organizations:
While we like to think that we do a good job of supplying relevant data and information, sometimes it is good to speak with somebody that has gone down the exact degree route you're considering. They can help you better understand the degree requirements and also give you the heads up around any New York specific nuances that you should know. Each state is different and gaining a contact that can help share their experience may offer invaluable information (and potentially even a new job contact!).
New York Criminal Justice Careers
According to the New York State Division of Criminal Justice Services, their vision is to build the safest state in America. Their mission is to enhance public safety and improve criminal justice with their core values being excellence, service, results and Integrity. The New York DCJS has twelve different program areas that range from the Office of Criminal Justice Operations to the Office of Legal Services. Criminology graduates will need to decide whether they take a traditional route in law enforcement or take steps to more specialized careers. New York may require further education or specific technical training depending on the requirements of the career you choose. As stated in our education section, New York has seen some decreases in crime since 2000 and in 2007, New York City had under 500 homicides which hadn hat happened since 1963. Many have credited the quantity and quality of New York has law enforcement agency with these drops.
Top Criminal Justice Jobs in New York
According to New York statistics they're home to 25 state law enforcement agencies, over 120 county agencies (sheriff and DA offices), over 450+ municipal law enforcement agencies, 35 college and university agencies, and over 15 federal agencies with a presence. There are a lot of universities in New York which needs to be taken into account as many universities have their own police force and could be career opportunities for those studying criminal justice. Legality based professions are also something to consider like paralegals in their role within law enforcement.
New York Criminal Justice Jobs and Career Outlook
As of 2013 statistics, New York has a median average salary of $96,600 which is significantly higher than the national median average of $76,700. Cost of living will need to be considered when looking at that media salary. New York is actually expected to see a drop in their employment rate of detectives and criminal investigators when looking at 2010 to 2020 (only a 1 percent drop but still significant when looking at growth). The lack of growth may turn many criminal justice graduates away but you will need to be selective in the career path you choose. There can be growth in some of the more specialized criminal justice careers but research and planning will be key in identifying those occupations. While looking at statistics and projected trends, you should also consider the fact that much of criminal justice is funded by the government. As the economy changes, politics and how those politicians disperse tax funds can have great effects on the employment outlook and New York is no different. Review the current direction along of the local government along with the potential party that could win to try and better predict how your specific criminal justice job could be affected.
List of Criminal Justice Schools in New York
List of Criminal Justice Programs in New York
AD
Programs That May Be Currently Accepting Applicants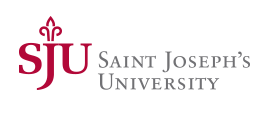 Online Master of Science in Criminal Justice
MSCHE Accredited
---
All Criminal Justice Programs
See below for the list of all of the Criminal Justice in New York. Find the best program for you online or in New York.
AD
Programs That May Be Currently Accepting Applicants
Still Looking for a Criminal Justice Program?
Below are some of the top criminal justice degree writeups. You can review the program page, or schools by state to find detailed information about the degree or career.
---
---