We Found 224 North Carolina Criminal Justice Programs in our Online Database.
North Carolina is known for a lot of things but we try to stay focused on what pertains to education and the specific state it has focused around. North Carolina boasts the tenth most populated state in the US and is able to have that ranking with some of it has more populated cities like Charlotte, Raleigh, Greensboro, Durham and Winston Salem.
When people think of North Carolina, their thoughts often go immediately to one of the more well known institutions that many are familiar with in the University of North Carolina (UNC). UNC does have a department dedicated to criminal justice and criminology that boasts being the 17th most productive Criminal Justice Department in the country based on the staff they have placed in the criminal justice field. source There are a lot of other options in North Carolina that we will also talk about below but wanted to give you some relevant census statistics about the entire state according to US Census data:
2013 Population Estimate: 9.84m
Persons under the age of 18: 23.2 percent
Persons over the age of 25 with a high school degree: 84.5 percent
Persons over the age of 25 with a bachelor degree: 26.8 percent
North Carolina sees that over a quarter of their population has attained a bachelor degree which is important when gauging the level of certification or degree to be competitive with the rest of the population.
Criminology Degree Expectations in North Carolina
As is with most of the states, North Carolina will have educational requirements that can vary from others. The North Carolina Criminal Justice Education and Training Standards Commission will actually decide a lot of the minimums for training and education that is required for criminal justice officials *source. The commission is made up of members that aim to represent the common interests of standard safety enforcement, correctional facility employees, and other criminology persons. It will be important for those in North Carolina that are interested in getting into the criminal justice field will need to pay attention to the training items being considered and passed by this commission (as it can have an affect on education and training required in the state).
East Carolina University offers criminal justice degrees at all levels including master has, bachelor has, and even minor has. They highlight the fact that while they will teach in programs ranging from forensic science, homeland security, and even organized crime, they also highlight that their staff and programs focus on the research and patterns of criminal justice.
We wanted to highlight one of the governing bodies of criminal justice education in North Carolina while giving you some insights on one of the schools outside of UNC in East Carolina University. There are a lot of different schools and education paths for those to take in North Carolina and it will be important to evaluate each one to match with the desired career you are looking for.
North Carolina Criminal Justice Organizations
As we have highlighted a lot of the different education institutions and requirements in North Carolina, we wanted to provide you with a few links to the criminal justice organizations as well. Some will offer internship and partnership opportunities for you to gain training hours or simply make connections to utilize after achieving a degree.
Some of these organizations may relate to your desired education goals and others may not. Simply speaking with people in various criminal justice careers can help you decide the path needed to be taken. Understanding what the academic workload might be in the varying criminal justice careers you're considering will be vital (especially if you plan to earn the degree while working full-time). Speaking with those that have been through those academic programs can often times help put the amount of effort needed into perspective.
North Carolina Criminal Justice Careers
There are a lot of different criminal justice jobs to choose from when looking at the entire state of North Carolina. You are more likely focused to a specific area but you should also focus yourself to a more specific role. Everybody views the typical criminal justice job as your standard trooper or detective but one of the biggest employers in North Carolina is the Department of Corrections. According to the North Carolina Department of Public Safety website, there are currently 11,000 officer jobs scattered across the state. In order to achieve a position within the NC Department of Corrections, you are required to complete an extensive four-week basic training academy that will give you a variety of training and experience for the multiple facets that are needed in this role. There are traditional officer roles as well as medical professionals too so check them all out along with your traditional detective and police officer careers in NC as well.
Top Criminal Justice Jobs in North Carolina
North Carolina offers a wide variety of law enforcement jobs that have a variance in the type of agency you work for. Each agency will likely require a different set of training and hours on the job (while some might require you to intern at an NC law enforcement agency). Below is the number of agencies in the state and the different breakdowns with data according to Wikipedia:
17+ state agencies (includes Probation/Patrol Department)
100+ county agencies
273+ city agencies
41+ college and university agencies (includes Duke University Police Department)
Numerous other law enforcement agencies outside of these categories (i.e. North Carolina Department of Health)
When you look at the university agencies, University of North Carolina is a recognizable name but actually has multiple departments outside of the standard police department like the Campus Police.
North Carolina Criminal Justice Job Outlook
We always want to provide the most insight into the careers outlooks of each state we analyze and a big part of that is looking at the current salaries and estimated growth statistics. We reviewed the most recent ONET statistics to illustrate the current state of North Carolina has criminal justice jobs by looking at the current outlook of the sheriff patrol officer.
NC is actually substantially lower than the US median average of $56,100 and comes in at $39,300 which is over 20 percent lower. While cost of living could be lower in North Carolina, it is something to note how much lower the annual income is compared to the rest of the US. A positive sign for North Carolina is the anticipated growth from 2010 to 2020 is estimated at 16 percent compared to the national average of 6 percent. That kind of aggressive growth is usually a good sign of career advancement and opportunity. Continue to keep a close eye on local and federal politics as they will have a heavy hand in setting budgets and creation of new divisions.
List of Criminal Justice Programs in North Carolina
AD
Programs That May Be Currently Accepting Applicants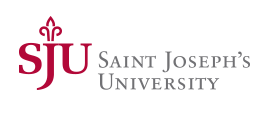 Online Master of Science in Criminal Justice
MSCHE Accredited
---
All Criminal Justice Programs
See below for the list of all of the Criminal Justice in North Carolina. Find the best program for you online or in North Carolina.
AD
Programs That May Be Currently Accepting Applicants
Still Looking for a Criminal Justice Program?
Below are some of the top criminal justice degree writeups. You can review the program page, or schools by state to find detailed information about the degree or career.
---
---