We Found 28 North Dakota Criminal Justice Programs in our Online Database.
North Dakota has a lot of options when it comes to the criminal justice system. They border Canada which means that there are plenty of opportunities with agencies that help secure the Canada/US border.
Just recently, North Dakota was awarded $447,000 in grant money from the US Justice Department. The reason? The grant money was awarded to 11 of North Dakota has drug task forces and is used to keep funding those forces to continue the fight against illegal drug trafficking. If you are considering getting your degree, you should take this as a reminder that a lot of the criminal justice positions are actually funded through government money, grants, and policies. So be sure to do the research around your desired degree and what is currently happening politically. You should also be aware of the North Dakota has population and how it relates to education so we pulled these US census statistics to give you a snapshot:
2014 Population Estimate: 739,482 million
Persons under the age of 18: 22.5 percent
Persons over the age of 25 with a high school degree: 90.9 percent
Persons over the age of 25 with a bachelor degree: 27.2 percent
North Dakota is close to being inline with national statistics when it comes to persons with a high school degree over 25 (86 percent) and persons with a bachelor degree (28.8 percent). Try and understand what the educational requirements will be for your desired career path and combine that with making yourself stand out from other candidates with the level of degree you attain.
North Dakota Criminal Justice Degree Requirements
You now have an idea of what some of the current events are around criminal justice and the state of North Dakota along with population statistics, but what about the actual degree? How will you know if a criminal justice degree is right for you if you don hat have an idea of what to expect for curriculum? We pulled the University of North Dakota has degree requirements for their undergraduate degree in criminal justice to help you. Here are a few things to give you examples of what to expect once in the criminal justice degree according to those requirements:
Their BS in Criminal Justice requires a total of 125 credits.
Before you can gain admission to the program, you have to complete courses like Introduction to Criminal Justice, Introduction to Policing, Introduction to Corrections, and Juvenile Deliquency.
Their degree requires that you complete 21 hours of higher level courses that include Criminological Theory, Administration of Criminal Justice Systems, Sociological Statistics, and more.
You will also be required to complete 9 hours of electives which can include courses around very specific aspects within criminal justice like Forensic Science.
While our example of the University of North Dakota has BS in Criminal Justice is not the same from university to university, it can be used as a guide. Understand that if you plan to achieve a BA or BS in criminal justice you will likely need to complete core credits in classes like communications, math, etc. Whatever schools you consider, make sure to review their degree plan online or in-person so you feel comfortable with the requirements.
Highlighted State Programs
While understanding what could be some of the expected curriculum, we also like to highlight various schools and their criminal justice programs. We aim to try and provide highlights on the specific value adds that might set the program apart. This can give you ideas of the factors you might look for when trying to compare between multiple programs.
Criminal Justice Graduate Program at University of North Dakota: As this is a graduate program, you can expect course levels to likely be at a higher level than the undergraduate program. Their graduate program also happens to be recognized by the American Association of Doctoral Programs in Criminology and Criminal Justice. A unique aspect to this graduate program is that while the program focuses around national criminal justice issues, they will also emphasize American Indian Tribal jurisdictions and the specific intricacies around it.
Bachelor Degree Program at University of Mary: The University of Mary has a unique aspect to their bachelor's degree program in that it retains a focus around Christian and Catholic values. Understanding that some universities can have have different religious foundations built into their degree programs is important and should definitely be considered when selecting a program.
Criminal Justice & Political Science Major at North Dakota State University: As expected with many undergraduate degrees, the NDSU program focuses around broad criminal justice education in law enforcement, juvenile probation/counseling, etc. They also offer a minor around Fraud investigation that's in conjunction with the CJ and Political Science department and the Accounting department at NDSU. If you're confident in the direction you want to go within criminal justice, getting degrees, minors, or certifications geared towards tha speciality can often help after graduation.
North Dakota Criminal Justice Organizations
We understand that sometimes hearing details firsthand can be helpful in your decision process. We have pulled this list of North Dakota criminal justice organizations to help you facilitate that:
You should try to reach out to individuals in these and other organizations to help you gain a stronger insight into the degree and career path you desire. Choosing the right criminal justice degree is important and all of the factors we listed above should be taken into account when making your selection.
List of Criminal Justice Schools in North Dakota
List of Criminal Justice Programs in North Dakota
AD
Programs That May Be Currently Accepting Applicants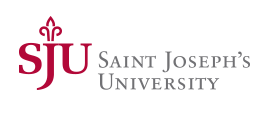 Online Master of Science in Criminal Justice
MSCHE Accredited
---
All Criminal Justice Programs
See below for the list of all of the Criminal Justice in North Dakota. Find the best program for you online or in North Dakota.
AD
Programs That May Be Currently Accepting Applicants
Still Looking for a Criminal Justice Program?
Below are some of the top criminal justice degree writeups. You can review the program page, or schools by state to find detailed information about the degree or career.
---
---