We Found 210 Ohio Criminal Justice Programs in our Online Database.
Ohio has several different criminal justice schools but there is only one that was ranked in the US News Best Criminology Grad Schools top 25 list (source), and it was the University of Cincinnati.
University of Cincinnati was ranked at #3 in this list though and there are several other criminology programs in Ohio. There are community college programs offered like Columbus State Community College and then traditional universities like Ohio State and Ohio University if you hare looking for undergrad programs.
Some criminal justice programs may or may not require potential students to have already completed their associate has degree in fields related to criminal justice. While some traditional criminology degrees may offer general academics on the subject, you will likely see some specialized learning that can range in parole and probation to police administration education. It is also important for you to know what the educational landscape of Ohio looks like so we've pulled some other statistics (SOURCE) around the state:
2013 population estimate: 11.5 million
Persons under the age of 18 years old: 22.9 percent
Persons with high school graduate level or higher: 88.2 percent
Persons with a bachelor has degree level or higher: 24.7 percent
Some of these stats can shed light on the current education, degree level, and overall population statistics of Ohio (which may help in a potential student has program decision).
What to Expect While Earning A Criminal Justice Degree in Ohio
Ohio is the seventh most populated state in the US and has several different school options in the state. There are over 85 different schools (which may vary in traditional non-profit schools to for-profit schools) and 30+ of those offer bachelor has degrees and higher levels. There are some colleges like the University of Dayton that are a Catholic, Marianist university that focuses on trying to have students become improvement agents in their community work through their criminal justice studies program. Each program will have a different approach to criminology which may include how the institution approaches their education in general (religious focus, online, etc.). If you are looking for advanced programs, it will be important for you to find a school offering the correct degree outcome for you.
Ohio Criminology Resources and Professional Organizations
A lot of Ohio criminology programs will require some real time experience that include a certain amount of training hours or even internships. Below is a list of some key organizations that are specific to Ohio and the criminology field which we encourage you to reach out to in hopes you can get firsthand knowledge of your desired career.
The reason we provide these organizations is because networking is a really important aspect of gaining employment someday. You can reach out to individuals and try to form these new contacts or at least ask them about their academic journey through their respective criminal justice degree. It could help you better understand what to expect and might become a new contact that you can utilize later after earning your degree.
---
Ohio Criminal Justice Careers
According to Wikipedia, some of the largest cities based on population in Ohio are:
Columbus, OH (800k+)
Cleveland, OH (385k+)
Cincinnati, OH (290k+)
Toledo, OH (280k+)
Akron, OH (190+)
It is important to note these larger cities as the bigger metro areas will typically have larger law enforcement presences (therefore a possible higher possibility of criminal justice jobs). According to the Columbus Police website the current chief earned a bachelor has degree in sociology and later became a graduate of the Police Executive Leadership College and the Certified Law Enforcement Executive program. For those considering potential employment in the Columbus Police, they also offer Police Applicant Study Sessions (P.A.S.S.) to help prepare those considering the Civil Service Examination for Police Officers. While our focus was on Columbus to shed some example details on the employment opportunities and preparation required for employment, Ohio has several criminal justice jobs available throughout the state and we encourage you to view all options and all specializations available.
Top Criminal Justice Jobs in Ohio
There are a lot different career options in Ohio when looking in the criminal justice field. There are multiple levels of government agencies you can choose to work with and even some possible private institutions that you can select as potential career paths. Here are some estimated numbers on the different agencies in the state of Ohio(SOURCE)
:
7+ state agencies (i.e. Ohio Bureau of Criminal Identification and Investigation)
85+ county agencies
135+ city agencies
80+ village agencies
62+ township agencies
25+ college and university agencies (i.e. Kent State University Police)
These statistics are for the entire state of Ohio that fall within the defined agencies and their levels but there are also numerous other agencies that might not fall into this category (and may or may not be hiring).
Ohio Criminology Job Field Outlook
The current statistics, according to ONET, show that Ohio has a current median salary of $55,100 which is lower than the average US median salary of $56,100 for sheriff patrol officers. While the median salary is slightly lower than the national average, it is always important to look at the job growth in the industry. The same job profile on ONET shows that Ohio is expected to see a 3 percent growth when looking at job openings expected growth from 2010 to 2020. The growth is positive for Ohio (while not massive) but shows a positive outlook for patrol officers. The Office of Criminal Justice Services actually has a page dedicated to funding for new law enforcement initiatives as the start-up costs often need support with new initiatives (which can contribute to the growth we talked about). There are also other important divisions to entertain potential job opportunities that can range from the Bureau of Motor Vehicles to the Ohio Department of Public Safety. We encourage everybody to look at the full landscape of criminal justice career opportunities within Ohio and determine what is required from a training, education, or experience level to attain that position.
List of Criminal Justice Schools in Ohio
List of Criminal Justice Programs in Ohio
AD
Programs That May Be Currently Accepting Applicants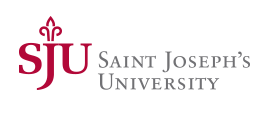 Online Master of Science in Criminal Justice
MSCHE Accredited
---
All Criminal Justice Programs
See below for the list of all of the Criminal Justice in Ohio. Find the best program for you online or in Ohio.
AD
Programs That May Be Currently Accepting Applicants
Still Looking for a Criminal Justice Program?
Below are some of the top criminal justice degree writeups. You can review the program page, or schools by state to find detailed information about the degree or career.
---
---