We Found 89 Oklahoma Criminal Justice Programs in our Online Database.
Oklahoma has a lot of small towns but a large portion of their population resides within two major cities: Oklahoma City (nearly 600k people) and Tulsa (391k people).
If there aren't any options in the current town you live in, it is likely you will have to relocate or find a nearby location that does offer a criminal justice degree (or find an online program that works for Oklahoma state requirements).
The University of Oklahoma is one of the recognizable names in the state and they offer a Bachelor of Science in Criminal Justice. The degree itself is a 120 hour program that can be completed entirely online which makes it easy if you don hat live geographically close to Norman. These courses offered at Oklahoma are all accelerated which means they are all 8 weeks long. Some students elect to take 4 courses per semester but if others are aggressive with 6 courses (18 credit hours) a semester.
Before you decide what you can handle, we recommend doing some research and reaching out to a school adviser to determine what would be the right number of hours for you. Gaining a criminal justice degree in Oklahoma is not just limited to the city of Norman though and you should consider the education landscape of the rest of the state. We have provided a few education census statistics for you here:
2014 Population Estimate: 3.878m
Persons under the age of 18: 24.6 percent
Persons over the age of 25 with a high school degree: 86.4 percent
Persons over the age of 25 with a bachelor degree: 23.5 percent
The national average of persons over the age of 25 with a bachelor degree is 28.8 percent but that isn hat specific to criminal justice. Make sure you do the research to determine what level (if any) needs to be attained to later achieve your desired job in the criminal justice industry.
Criminology Degree Information in Oklahoma
So you got the 50,000 foot view of the state by looking at their overall population statistics along with some education stats around that same populace. It is very important to understand what the potential classes and curriculum you will have to take in order to determine that this is the degree for you. We pulled a few notes based directly on the University of Oklahoma has Criminal Justice Degree Planning Worksheet to give some of the actual courses you might be dealing with:
A lot of what might be considered core classes (i.e. English Composition, Math, U.S. History)
Theories of Criminal Behavior
Statistics in Criminal Justice
Drugs in Society
Study in Depth Prospectus
Intro to Forensic Science
Those are some of the required courses for this particular schools ha program but you will want to do your own research on what the required courses will look like when selecting a school. It will also be important to remember that a lot of criminal justice degrees require several elective courses so make sure to select the right courses for you.
Oklahoma Criminal Justice Organizations
It is always important for us to give you statistical breakdowns and direct degree itineraries but sometimes it is best to just speak with somebody in the field you hope to be in someday. They can give you an idea of what they had to do from an education standpoint and some of the finer details of the job. You might learn something very important and in the least, make a new connection. So we created a list of different criminal justice organizations in Oklahoma for you so you can reach out and contact them to try and find out more:
Reach out to these organizations and see if anybody can provide you more details about your expected criminal justice education path. Each state can offer unique requirements and sometimes these professionals that have gone through the degree you're considering might point out important details that you hadn't thought of or researched.
Oklahoma Criminal Justice Careers
Before understanding the specifics around Oklahoma has criminal justice career options, you need to fully understand the landscape surrounding the state. Oklahoma actually has reached over 28k inmates in their correctional facilities which brings them to being the second highest incarceration rate in the United States.
According to that same source, Oklahoma also has become the leader in incarceration rates for women (by quite a substantial margin too). Why do we use that example in relation to criminal justice careers? If Oklahoma is seeing a higher incarceration rate and rising prison populations and you hare entertaining a career, it might be good to look at the future job opening projections for Correctional Officers.
This is a micro of a macro but you can get an idea of what the current state of criminal justice looks like in Oklahoma. With the incarceration rates and rising chatter around criminal justice reform in the state, you will want to exercise due diligence to determine what career makes the most economic sense both in the immediate and distant future.
While a big concern should be around current economic and political environment relating to criminal justice, you should also look at the policies being entertained or potentially implemented. One example is how Tulsa was recently provided a grant for their police to receive body-worn cameras. If you are interested in becoming a police officer in the state of Oklahoma but could potentially have an issue with having to wear a camera, you should try and research policies like these specific to the criminal justice career you hare entertaining.
Oklahoma Criminal Justice Agency Breakdown
As discussions and political conversations heat up around criminal justice, it has important to know about all of the different departments and agencies that reside within Oklahoma. So in order to give you a full picture of Oklahoma, we have that breakdown.
You should also understand the large Native American population in the state because that comes into play with the number of tribal agencies. Here has the breakdown sourced from the Oklahoma criminal justice Wikipedia page:
21 state agencies
76+ county sheriffs
240+ municipal agencies
27 college and university agencies
24 tribal agencies
If you notice that from the list, there aren hat any federal agencies listed but that doesn hat mean there isn hat a federal force present in some form or another in Oklahoma. Make sure you understand how each agency is funded and the current growth expected in each one over the next 5-10 years before making a career decision.
Criminal Justice Career Outlook in Oklahoma
While it is important to know the current climate around criminal justice and the complete lay of the land with agency distribution throughout the state, it is also important to know the economic picture. We utilize ONET for that exact thing to provide you with a career outlook utilizing police and sheriff patrol officer as the example job profile. According to ONET, Oklahoma sees a median salary at $42,300 which is lower than the national average of $56,800.
While there is some disparity between those two, it is important to note that you should take into effect the cost of living and other various geographic specific elements before making a determination on that median pay. According to those same statistics, Oklahoma is expected to see a 16 percent increase in projected job openings by 2020.
The United States is projected at a 6 percent median growth between all states so Oklahoma is expected to see a much higher growth rate than many other states. So while the median pay is below the national average, the growth could potentially create an environment with opportunity for career advancement. This is only a snapshot of what we have determined to be a pretty encompassing career (police officer) but if you hare going into something more specialized, we recommend doing some research about that particular job growth.
List of Criminal Justice Schools in Oklahoma
List of Criminal Justice Programs in Oklahoma
AD
Programs That May Be Currently Accepting Applicants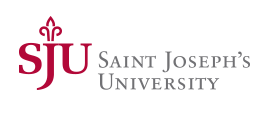 Online Master of Science in Criminal Justice
MSCHE Accredited
---
All Criminal Justice Programs
See below for the list of all of the Criminal Justice in Oklahoma. Find the best program for you online or in Oklahoma.
AD
Programs That May Be Currently Accepting Applicants
Still Looking for a Criminal Justice Program?
Below are some of the top criminal justice degree writeups. You can review the program page, or schools by state to find detailed information about the degree or career.
---
---