We Found 57 Oregon Criminal Justice Programs in our Online Database.
Oregon has several different schools that offer varying levels of degree options that range from your traditional universities to online options that can allow you to learn on your own time.
Portland is one of the more well-known cities in Oregon and has a few different school options that include Portland State University. Their criminology & criminal justice undergraduate degree aims to try and take data and statistics and apply that data to help solve crime problems that the state of Oregon is facing. source It is also important to note that Portland State University CCJ school offers over 100 internship placement agencies with some very impressive job statistics surrounding those internships. While Portland State University is a unique schools with a well-known criminology program, you will want to know more about the state to help you make a decision on the direction of your education. So we have compiled an overview of Kentucky along with some relevant education census statistics surrounding their population.
2014 population estimate: 3.97 million
Persons under the age of 18 years old: 21.8 percent
Persons with high school graduate level or higher: 89.4 percent
Persons with a bachelor has degree level or higher (25+ years of age): 29.7 percent
Be sure to disseminate the data and pull what is relevant. The percentage of people with bachelor has degree or higher when looking at the population is very applicable when deciding the level of education you will need to be competitive in the job market. Making sure that you are always future focused when considering the kind of criminal justice degree you should get as well as the level (Associate's, Bachelor's, Master's, etc.) will be crucial to help make you stand out from other candidates.
Degree Details and Information
Some of the notable schools that offer a CJ degree (of varying levels) include:
Western Oregon University: There are both on-campus and off-campus options or you can even combine both. They offer a Masters of Arts in Criminal Justice, a BA in Criminal Justice, two minors, as well as two certificate programs.
Portland Community College: Their criminal justice degrees and certificates are limited to an Associate of Applied Science degree and a Corrections Technician certificate.
Central Oregon Community College: You will have a few different options that begin with earning a training document once you complete proficiency areas. You can also earn a certificate of completion program that lasts for one year and also requires a background check. There are also two associate level degree options too.
Oregon Criminology Organizations
So we have given you the broad overview regarding some of the statistics around the Oregon population as well as highlight some specific schools offering a variety of criminal justice degrees. While we think that all of our information is awesome and helpful, we have to admit that sometimes hearing it directly from somebody in the know can be just as helpful. We wanted to compile a list of criminal justice organizations in Oregon and encourage you to reach out to some of the people within each organization. Ask them questions about their education path that led them to their current criminal justice job along with any other details you might want.
Do not be an uninformed potential student and do more than just read the text that is out there. Reach out to the people in these organizations to see if they might be able to give you detail or a helping hand when you reach a fork in the road and can't decide which educational path you want to take.
Oregon Criminal Justice Careers
With many of our prison systems and criminal justice institutions being run by both state and federal funds, you can actually find a lot out about spending and changes within a state has system. Oregon is no different in the fact that they have put out documentation around what they hare proposing in their new annual budget which also gives some relevant statistics about Oregon. If you hare considering a criminal justice job in Oregon, some of these statistics should help paint a picture of the criminal justice landscape in Oregon.
Between 2000 and 2010, prison population grew by over 50 percent.
During the same time period, Oregon managed to stay below the national average imprisonment rate but grew at a rate three times faster than the national average. So while the overall average imprisonment rate for Oregon stayed under the national average, it grew at a faster rate during that time period.
Oregon has biennial corrections budget has grown to over $1.6 billion for 2015-2017.
Oregon passed legislation that should reduce the prison population by over 800 inmates (and estimated to save $326 million through 2023.
While those statistics are focused around the prison system which is just one job within the criminal justice industry, it shows the changes and growth within the state. Researching statistics like this can help you decide which kind of criminal justice job or career you want to pursue.
Criminal Justice Jobs in Oregon
Realizing how state legislation can effect the growth of particular criminal justice jobs is the first step to helping you decide which department you want to make a career in. The second is realizing the breakdown of the different criminal justice agencies in the state so you can get some direction on whom to reach out to inquire about employment. These numbers were pulled from the Oregon criminal justice Wikipedia page.
7 state agencies
36 county agencies
125 city agencies
7 tribal agencies
5 uniformed federal agencies
21 college and university agencies
*Special District Agency: Port of Portland Police Department
It is interesting to see unique aspects of Oregon like how many tribal agencies they have which is fairly unique to their state. This breakdown can also help you understand the chances within each state, county, city, and federal agency if you hare considering different criminal justice jobs in Oregon.
Criminal Justice Career Outlook in Oregon
You have seen some of the state legislation details, a breakdown of the agencies but what about the actual growth and salary ranges for Oregon? We have got that too. Utilizing ONET statistics from 2014, they estimate that the median salary for a police and sheriff patrol officer is $66,000. Comparing that to the national average of $56,800, Oregon is significantly above that. You will also want to consider things like the cost of living especially if you plan to reside in one of their large metropolitan areas (like Portland) as that can affect your take home pay. Oregon is also expected to see 9 percent growth in police and sheriff patrol officers from 2012 to 2022 compared to the 6 percent national average. Remember that criminal justice job growth can be affected by politics and changing budgets so keep a pulse on any potential changes.
List of Criminal Justice Schools in Oregon
List of Criminal Justice Programs in Oregon
AD
Programs That May Be Currently Accepting Applicants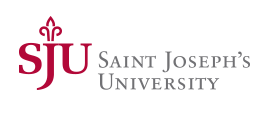 Online Master of Science in Criminal Justice
MSCHE Accredited
---
All Criminal Justice Programs
See below for the list of all of the Criminal Justice in Oregon. Find the best program for you online or in Oregon.
AD
Programs That May Be Currently Accepting Applicants
Still Looking for a Criminal Justice Program?
Below are some of the top criminal justice degree writeups. You can review the program page, or schools by state to find detailed information about the degree or career.
---
---