We Found 144 Pennsylvania Criminal Justice Programs in our Online Database.
Pennsylvania has several different educational options for people to choose from and some of those have been ranked highly by various publications. US News has Pennsylvania State University – University Park ranked at #5, Temple University (located in Philadelphia, PA) at #11, and the University of Pennsylvania at #12 for their best Criminology grad schools (ranked in 2009). (SOURCE)
There are also over 94+ schools offering criminal justice degrees of which over 30 offer associate has degrees or certificate programs (the rest being Bachelor has, Master has, or other varying degrees). Penn State has Department of Sociology and Criminology decided to change the name of their criminal justice program from Criminology to Crime, Law, and Justice to better reflect the content of our program. This is just one small example but future criminology students will want to do their due diligence when looking at these programs. Some other relevant population statistics for potential students to consider in the state of Pennsylvania:
2013 population estimate: 12.7 million
Persons under the age of 18 years old: 21.3 percent
Persons with high school graduate level or higher: 88.3 percent
Persons with a bachelor has degree levle or higher: 27 percent
Those US census statistics also show that the average percentage of persons with a bachelor has degree for the entire nation is at 28.5 percent which highlights the importance of a higher level degree to set yourself apart in the job place.
Criminology Justice Education in Pennsylvania Details
Pennsylvania is the sixth most populated state in the US and offers a variety of different degree options for those seeking criminal justice degree. You can pursue a degree from a traditional non-profit brick and mortar institution or you can also get your criminology degree online from numerous colleges as well. The University of Pennsylvania Department of Criminology defines criminology as the scientific study of the causes and prevention of criminal behavior, informed by normative, legal and philosophical perspectives on scientifically established facts. While that definition of criminology provides general insight into what students might be studying, you should also look at the different degree paths within criminal justice. You can choose to get a traditional undergraduate degree in criminology and expect classes like Crime and Human Development or you can choose to get a law degree and become a part of the criminal justice industry through the court system. There are numerous academic paths for you to choose as a future student.
Pennsylvania Criminology Organizations and Resources
While we try to offer as much insight and data into the criminology education path, we know that there are always unique rules and regulations with each state. We have provided a few specific organizations and sites for you to look at when considering gaining your criminal justice degree in Pennsylvania.
Reaching out to people within these organizations can make a world of difference. You might find out that there are certain state specific requirements for the degree you're considering or you might find one of these people can be a future job contact. Whatever the outcome is, reaching out to working professionals in the criminal justice industry can be helpful for years to come.
Pennsylvania Criminal Justice Careers
Philadelphia is the largest city in the state of Pennsylvania with a population over 1.5 million people. As the next biggest city is Pittsburgh at just over 300,000 people, it shouldn hat come as a surprise that Philadelphia has a sizeable law enforcement industry. According to the Philadelphia Police Department website, starting salaries of those that join the police force average $45,060 and require 1,245 hours of police academy training. While this is just one city in the state of Pennsylvania, it can give you a glimpse of the initial requirements a lot of the local police departments will require. There is also a current cooperation occurring between Pennsylvania state, county, and local agencies called the Central Booking project that is aiming to gear new technology toward fingerprinting, identification, and record management. The project was launched by the Pennsylvania Chiefs of Police Association should help in the criminal justice process system for the state of Pennsylvania and the project has already created over 200 booking facilities that more accurately identify offenders upon arrest. As somebody interested in looking at criminal justice jobs in Pennsylvania, you can see there are projects statewide and things going on at the city level like in Philadelphia, PA.
Criminal Justice Jobs in Pennsylvania
As a person interested in a career field within the criminal justice system in Pennsylvania, it will be imperative that you identify the areas of opportunity at the state, county, municipal, regional and even university level. It will help to insure that you are lining up the direction of your career with your desired role in the criminology field. Below are some estimated number of law enforcement agencies in the state of Pennsylvania:
13+ state agencies (including the Pennsylvania Department of Corrections)
60+ county agencies (numerous sheriffs ha departments)
180+ municipal agencies
18+ regional police agencies (includes Pennridge Regional Police Department)
19+ campus law enforcement agencies (includes Penn State University Police Department)
12+ other agencies (includes Amtrak Police)
While Philadelphia might have a large population, these numbers include all cities within Pennsylvania like Pittsburgh, Allentown, and Erie.
Pennsylvania Criminology Career Outlook
We pulled the latest ONET state statistics on Pennsylvania and saw that there is currently a median salary of $59,800 which is slightly higher than the US median average of $56,100 for police and sheriff patrol officers. A very important estimated statistic that ONET also provides is what the expected growth for this particular law enforcement position will be when looking from 2010 to 2020. The US median percentage of growth is at 6 percent whereas Pennsylvania is expected to see a -2 percent decline. A lot can happen but at this point, things do not bode well for this particular law enforcement position. There are a lot of other criminal justice careers outside of patrol officers and you will want to also do research on the expected growth and median salary of those positions (like a corrections officer or in forensics). You will also want to look at the specific training that is required as each state varies with Pennsylvania looking at 80 hours of instruction, a basic firearms course is 40 hours, and continuing education for constables consist of 20 hour instructional. This is just sampling of what they have on their site though and you can read more at their Pennsylvania government page.
List of Criminal Justice Schools in Pennsylvania
List of Criminal Justice Programs in Pennsylvania
AD
Programs That May Be Currently Accepting Applicants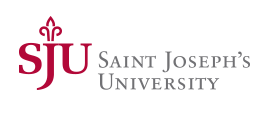 Online Master of Science in Criminal Justice
MSCHE Accredited
---
All Criminal Justice Programs
See below for the list of all of the Criminal Justice in Pennsylvania. Find the best program for you online or in Pennsylvania.
AD
Programs That May Be Currently Accepting Applicants
Still Looking for a Criminal Justice Program?
Below are some of the top criminal justice degree writeups. You can review the program page, or schools by state to find detailed information about the degree or career.
---
---