We Found 85 South Carolina Criminal Justice Programs in our Online Database.
You will find that in some states, a lot of criminal justice degrees are earned through both for-profit colleges, traditional universities, and various other organizations. South Carolina actually has a very well known training organization known as SCCJA (South Carolina Criminal Justice Academy). It has a history going back to 1972 when classes first began training future police force members. As you can guess, SCCJA began to transform as the years progressed and it has now an impressive facility. They now offer a variety of training that range from basic to advanced and even offer online training options too for law enforcement.
Some schools offer some different options that might not be available at others like the University of South Carolina offering a study abroad option. It can be a nice way to make your academic records stand out a bit more if it has relevant to the criminal justice degree you hare trying to attain. It is also important to know what others in the state have attained when it comes to a degree which should help guide you in what you need:
2014 Population Estimate: 4.832m
Persons under the age of 18: 22.6 percent
Persons over the age of 25 with a high school degree: 84.5 percent
Persons over the age of 25 with a bachelor degree: 25.1 percent
This data is based on census statistics. From a percentage perspective, South Carolina is slightly below the national average 28.8 percent for those over the age of 25 with a bachelor degree (according to those same statistics). Make sure to these holistic numbers into perspective when trying to decide the level of degree you should get.
What to Expect While Earning a Criminal Justice Degree
You have an idea of the demographics surrounding South Carolina has education level but what about some of the specific details around the criminal justice program? Looking at the University of South Carolina Upstate has worksheet that actually breaks down the classes required if you want to earn a bachelor degree. You can put some of these courses into categories like (source):
Core classes: you will see a lot of courses like these across several different degrees, not necessarily specific to criminal justice. You will see a couple of different math courses, communication courses, as well as history.
Social classes: these courses will study different sociology aspects as well as behavioral sciences.
Criminal justice classes: the criminal justice required courses will range from introductions to criminal justice to courses around corrections. They have a variety of required courses that will help prepare you for several different careers within criminology.
You can see that a big focus around a lot of the classes you might expect are actually dealing with human behavior and society issues. It could be that more and more employers are looking for those that can help understand a problem which might lead to help fixing it.
South Carolina Criminal Justice Organizations
Our approach to the different breakdowns surrounding each state starts by highlighting the state wide statistics, reviewing a program has courses, and then give you some options to reach out to actual people in the professions you hope to attain. We have collected some different websites below that you can hopefully reach out to and make contact with somebody that can give you personal insights into the degree and career itself.
Review and research each association as they (or somebody within it) might be able to help shed additional light on ascertaining a criminal justice degree in South Carolina.
South Carolina Criminal Justice Careers
When you hare looking for a job in law enforcement, you have to really know the area you are going to be trying to start a career in. We hare going to be concentrating on the area of South Carolina for this which is pretty dynamic when it comes to the state job market. If you hare interested in getting an idea of what the counties within South Carolina look like from an arrest standpoint, you can check out these arrest breakdowns by county: The more arrests in the county do not dictate the level or size of the law enforcement agency but can be taken into account if you hare still trying to decide where you want to live in South Carolina. These are the most recent statistics and are based on 2012 so make sure you understand a lot could change within the state in a matter of a few years. If you hare looking to try and find a correctional facility to work at in South Carolina, you can actually view them all listed here along with the statistics around each one. When looking at operating capacity, you can see the breakdown of the largest prisons by category:
Level I Largest Institution: Manning Correctional Institution
Level II Largest Institution: Kershaw Correctional Institution
Level III Largest Institution: Lee Correctional Institution
Level IV Largest Institution: Leath Correctional Institution
Criminal Justice Jobs in South Carolina
We have given you some specifics around a few of the different facilities in South Carolina and even state based statistics with arrest records but what about the actual agencies in the state? We wanted to make sure that we also give you the breakdown on the agencies within the state and the number of each one (based on Wikipedia).
12 state agencies
47 county agencies
127+ city and town agencies
15 other agencies (include agencies like Charleston International Airport Police Department, Clemson University Police Department, and Trident Technical College Police Department)
If you really want to get into the details, make sure you check out what makes up all of the other: agencies as they hare are some pretty unique ones out there.
South Carolina Criminology Career Outlook
So we also wanted to make sure that you understood what salary breakdowns are for South Carolina according to ONET statistics. ONET utilizes BLS data to give current salary averages for particular job roles so we looked at Police Patrol Officers for South Carolina. The estimated median salary is $37,000 which is somewhat lower than the national average of $56,800 but cost of living and other expenses should be taken into account. The other thing that ONET estimates is the job growth from 2012 to 2022 which they put South Carolina at 6 percent (10,010 openings in 2012 and estimate 10,570 by 2022). From a percentage basis, this growth is right on part with the national average according to those same statistics. These are estimates and should cause you to research even further by looking at things like the political environment of South Carolina and other factors being so many agencies are run by government funding.
List of Criminal Justice Schools in South Carolina
List of Criminal Justice Programs in South Carolina
AD
Programs That May Be Currently Accepting Applicants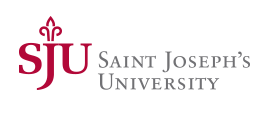 Online Master of Science in Criminal Justice
MSCHE Accredited
---
All Criminal Justice Programs
See below for the list of all of the Criminal Justice in South Carolina. Find the best program for you online or in South Carolina.
AD
Programs That May Be Currently Accepting Applicants
Still Looking for a Criminal Justice Program?
Below are some of the top criminal justice degree writeups. You can review the program page, or schools by state to find detailed information about the degree or career.
---
---