We Found 22 South Dakota Criminal Justice Programs in our Online Database.
Understanding what is going on in your state related to criminal justice is one of the first steps in making a sound decision on the education path you choose. With varying levels of criminal justice degrees available in South Dakota, you need to understand what each program offers and what the educational level of your future job may require.
Just recently, the South Dakota Board of Regents approved a criminal justice certificate program for Black Hills State University. The certificate program is mostly aimed at creating development opportunities for any law enforcement personnel located in west South Dakota. The provost of the school also recognized that the need for this criminal justice certificate program is also helpful for the regular student body (not just current law enforcement personnel). It is important to note these opportunities as they happen in the state as well as understand what the overall educational levels are of South Dakota. We pulled US census stats to help illustrate that for you:
2014 Population Estimate: 853,175 million
Persons under the age of 18: 24.6 percent
Persons over the age of 25 with a high school degree: 90.4 percent
Persons over the age of 25 with a bachelor degree: 26.2 percent
Comparing those state statistics, South Dakota is above the high school degree national average of 86 percent but under the national average for bachelor degree at 28.8 percent. Does this mean you do need a bachelor degree? Does it mean you only need a high school degree? This shouldn hat be the sole driver for your choice. Research the career you are looking at as well as what will set you apart as a future job candidate.
Criminal Justice Schools in South Dakota
As we said before, there is no one statistic that should dictate your decision for a criminal justice program. You can look at the current happenings around the state and industry while also analyzing state education statistics but do you know if you hall even be interested in the courses? We went and pulled some information around the South Dakota Criminal Justice BS degree to give you more insights to the actual curriculum you might expect to see:
You will have to complete the required courses for a degree in the College of Bachelor of Arts & Sciences. These can include courses like Composition 1, Business Writing, or Mass Communication Theory according to their site.
You will also have 18 hours of required major courses that include Criminology, Criminal Law, Criminal Procedure, Intro to Criminal Justice, Information Literacy in the Discipline, and Capstone.
You are also expected to take 15 hours of criminal justice related classes.
You can expect to see 33 major specific requirements and a total of 120 hours to complete the South Dakota BS in Criminal Justice.
While the University of South Dakota is just an example, it should be able to give you some ideas of what to expect from a curriculum perspective. Seeing courses outside of criminal justice courses like composition can be expected in a BS or BA degree. Most schools offer a full curriculum or degree plan that give a course by course breakdown so be sure to research that before making a final decision on your degree path.
Unique Features of Programs in the State
Understanding the curriculum you'll likely encounter while earning a criminal justice degree is a good start but understanding how to find unique features of particular programs is also important. Does the school have an exclusive relationship with hiring entities? Does the program have focal points around the more specialized area you would like to work in some day? Questions like these should help lead you to better understand the benefits certain schools/programs may offer. We've highlighted a few in South Dakota as examples.
Bachelor's Degree in Criminal Justice at Dakota Wesleyan University: While this program focuses around three major criminal justice divisions (law enforcement, the court system, and corrections) they try to spread the focus of the major around to some more unique subjects too. You'll likely see some courses around Forensic Science and even Wildlife Law Enforcement. This is a faith-based university so you will want to likely research on whether that is an aspect you consider important while evaluating different programs.
Criminal Justice Major at Mount Marty College: The school has a particluar pride around the class sizes in the criminal justice major which allows students a more one on one relationship with their professors. They also make sure that the program has a focus around psychology and sociology so their criminal justice major provides insights to human behavior. Another unique aspect of this program is that when you reach your senior year you will be required to complete a senior seminar. Mount Marty is also a faith-based school (Catholic) so you should be familiar what that might mean for campus life and how faith is incorporated into daily student life.
South Dakota Criminal Justice Organizations
CriminalJusticePaths.com likes to think that we do a good job of giving you unique insights around the state and it has educational options and required courses. We also understand that sometimes firsthand knowledge can also be helpful. We have pulled a list of South Dakota criminal justice organizations that we encourage you to reach out to:
Reach out to these organizations and find people within them that have been on the same educational path you are considering. They could help shed further light and detail that may help aid you in the decision.
List of Criminal Justice Schools in South Dakota
List of Criminal Justice Programs in South Dakota
AD
Programs That May Be Currently Accepting Applicants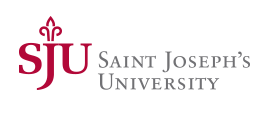 Online Master of Science in Criminal Justice
MSCHE Accredited
---
All Criminal Justice Programs
See below for the list of all of the Criminal Justice in South Dakota. Find the best program for you online or in South Dakota.
AD
Programs That May Be Currently Accepting Applicants
Still Looking for a Criminal Justice Program?
Below are some of the top criminal justice degree writeups. You can review the program page, or schools by state to find detailed information about the degree or career.
---
---