We Found 134 Tennessee Criminal Justice Programs in our Online Database.
Trying to determine a school or program that fits the requirements of your desired criminal justice career will be extremely important. You can look at what is required from your personal life (working full time? consider non-traditional routes), your future career (are there Tennessee state specific criminal justice requirements), and whether you need online options or ground campus works.
Memphis and Nashville are by far the largest cities in Tennessee (over 1.2 million between the two cities) and with more people come more competition. Be sure to get familiar with Tennessee cities as we have provided state specific demographic data below to better help you understand the lay of the land:
2013 Population Estimate: 6,495,978
Persons under 18 make up over 23.0 percent of the Tennessee population (potential criminal justice students)
Persons over the age of 25 with a high school degree: 84.4 percent
Persons over the age of 25 with a bachelor has degree or higher: 23.8 percent (compared to the 28.8 percent national average)
These census statistics are definitely at a birds eye view but are very relevant when seeing how you currently and potentially compare to the rest of the Tennessee educational levels. Tennessee is lower than the national average when it comes to a bachelor's degree and depending on the education requirements in your desired criminal justice career, you might realize an Associate's or relevant history works just as well. Just make sure to do the research and triple check it before you embark on any of those options.
Criminology Justice Degrees and Education in Tennessee
There are a lot of ways to research and look at schools options within Tennessee. We took the liberty of doing some initial research and found out that there aren hat any criminology programs listed in the US News rankings of best grad schools in the US. The University of Tennessee has seen some notoriety with their criminal justice program offers that make sure to give students exposure to general arts and sciences courses with a deeper exposure to criminal mindsets and criminal data analysis. They also have a robust portal that they allow students to access academic tools and software to help them. While the degree we hare speaking of is the specific four year bachelor has program, we also encourage you to see what other options and certifications might be out there and available.
So many schools are moving more and more of their study materials online which we encourage people to review. You can gain a stronger sense around the curriculum and your confidence level in hopefully attaining the degree. You should also make sure you feel comfortable with the material as criminal justice courses can sometimes deal with sensitive material.
Tennessee Criminology Organizations
Part of any education is built on gaining from those that have gained experience in the specific field and we have located a few organizations you should check out. While we can hat guarantee that if you reach out to any of these organizations they will help or even talk to you, we encourage you to try. They can give you specific insights to the criminal justice industry in Tennessee.
While we give you these links to utilize for making contacts and gaining firsthand knowledge, it should also help remind you that being a sheriff or a cop is not the only job within criminal justice. Explore the court system and the different career paths you can take within that division of criminology as well.
Tennessee Criminal Justice Careers
Criminology is a wide encompassing industry that stretches from your traditional police force with detective and officers to the Tennessee Correctional Facility. Technically, the Tennessee Department of Revenue falls under the criminal justice umbrella which a lot of people don hat think about when considering a job in criminal justice. You will also want to consider what comes with each of these jobs. If you work as a correctional officer, you will need to know that it is a very stressful environment that also has a high rate of injuries too. You will also want to make sure that you consider things like a prison facility having to provide security 24/7 which could require some difficult hours. Do the research and think about these factors (that some forget to consider) before selecting the direction you want to go and selecting a job in criminal justice.
Top Criminal Justice Jobs in Tennessee
We wanted to provide you with a list of different agencies that might potentially offer a criminal justice job in Tennessee. You can see the numeric list below based on Wikipedia data and we highlight a couple too:
10+ State Agencies
99+ County Agencies
212 Municipal Agencies
7 College and University Agencies
3+ Other Agencies
The Tennessee Department of Correction falls under one of those state agencies and used to be organized by three regions (West, Middle, and East) with each region having it has own administrator in charge. After some restructuring in the mid-90 has, Tennessee actually saw the regional structure scrapped with a new structure put into place. You can see from the numbers above, this is just a small highlight of a criminal justice agency out of hundreds. Do the research and find the right agency you want to try and gain employment at.
Tennessee Criminal Justice Job Outlook
We also wanted to make sure that we showed you both the current situation with the criminal justice industry and what the future has. According to ONET Tennessee has a median salary for police and patrol officers at $40,600. This is significantly lower than the national median average at $56,100. As of 2012, there were roughly 11,680 police and sheriff patrol officers and by 2022, Tennessee expects to see 12,960 (an 11 percent growth). While the pay might see a gap from a national perspective, several areas of Tennessee will see a lower cost of living which should also be taken into account. Also as a reminder, many criminal justice jobs in Tennessee might have physical requirements too (number of push ups, sit ups, etc.).
List of Criminal Justice Schools in Tennessee
List of Criminal Justice Programs in Tennessee
AD
Programs That May Be Currently Accepting Applicants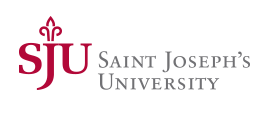 Online Master of Science in Criminal Justice
MSCHE Accredited
---
All Criminal Justice Programs
See below for the list of all of the Criminal Justice in Tennessee. Find the best program for you online or in Tennessee.
AD
Programs That May Be Currently Accepting Applicants
Still Looking for a Criminal Justice Program?
Below are some of the top criminal justice degree writeups. You can review the program page, or schools by state to find detailed information about the degree or career.
---
---