We Found 307 Texas Criminal Justice Programs in our Online Database.
There are over 300 different options of programs at schools that will range from traditional to non-traditional allowing you to get a degree both on campus at one of the many Texas cities or online. When people think of Texas, they immediately jump to the big name cities that we all know like Dallas, San Antonio and Austin.
Criminal Justice Degree Course Expectations
There are several different areas that somebody can work with after obtaining a degree in criminal justice. Homeland security and different careers that involve border patrol are prominent throughout Texas and many times will require different levels of education in criminal justice.
There are several large corrections facilities that a person might choose to gain employment at after receiving a degree in criminology or becoming a parole officer if a corrections facility does not sound appealing to you.
Houston is actually the largest city in Texas with Fort Worth and El Paso not far behind in terms of overall population. Some other Texas demographic and census data according to the government census shows the population breakdown related to education (source):
2013 Population Estimate: 26,448,193
Persons under 18 make up over 25 percent of the population (very relevant to show how many will be interested in secondary education and criminal justice)
Persons over the age of 25 with a high school degree: 80.8 percent
Persons over the age of 25 with a bachelor degree: 26.3 percent
You can see that there are a lot of facts pointing to a solid educational presence in Texas. You will see from the further breakdown below that criminal justice and criminology degrees are a part of that presence.
Different Universities with Criminal Justice Degrees at All Levels
There are different options when trying to gain a degree in criminal justice that include brick and mortar traditional universities or even online universities. There are also non-traditional universities that are for-profit schools in different programs. You will need to do some research on which schools are required for the career you would like to get into as the state of Texas has a wide variety of careers and requirements for each of those.
Criminology Degrees in Texas
Other factors can contribute to the educational aspect of criminology in Texas as two of the five body farms in the US are actually located in the state. Texas State University and Sam Houston State University are where these body farms are located which provide insights into criminal justice (especially for those interested in forensic pathology).
The body farm at Texas State University has a vast amount of land that can be used as the body farm (Forensic Anthropology Center at Texas State aka FACTS) continues to grow in size and technology. You don hat need to feel that this is the only opportunity for criminal justice colleges in Texas as there are a variety of different options for future students considering a criminology degree program.
Each school and program my offer something different regarding their available technology or even specific curriculum around various criminal justice degrees. Identify your desired degree and find the right school in Texas that offers the best academic program for you.
Texas Criminal Justice Organizations
For those that are looking into the different education options within Texas, you can also reach out to some of the different Texas organizations for insights and help while searching for your degree path. Below are a few of those organizations.
You can try to reach out and make contacts within these organizations that can help you better understand what will be required of you while trying to earn your criminal justice degree and what to expect afterwards. You may also find that if you're able to make a contact like this you could potentially have a job contact with direct ties to the criminal justice industry within Texas and help you potentially get a job someday.
Texas Criminal Justice Careers
When you look at the state of Texas and the wide range of career opportunities you can have after attaining a degree in criminal justice, you will need to decide on the career that fits your skills. General activities you can expect to do in a criminal justice career include:
Observations: being able to obtain information by reviewing the details of different situations and people.
Knowledge of Texas state and national law codes: knowing the proper legal procedures and different government regulations to make sure process is followed.
Detailed reporting of investigations or criminal justice activities for record keeping.
Ability to utilize surveillance cameras and other security technology during criminal investigations.
Administration of people if you anticipate trying to move into management positions in whatever criminal justice organization you join.
Top Criminal Justice Jobs in Texas
When you look at the job ecosystem in Texas for criminal justice and criminology graduates, there are several different opportunities. There are roughly 279 county sheriff offices, 229 city police departments, over 60 college and university agencies, and several more different law enforcement agencies in Texas that can allow you to utilize your criminal justice degree.
source Texas also has their state department of criminal justice that offers a variety of jobs requiring varying levels of degrees depending on the job. Some of the other agencies you can look to for criminal justice jobs include the Amarillo Airport Police, Dallas County Hospital District Police Department, San Antonio Park Police, and Port of Galveston Police. So make sure that you don hat limit your career opportunities to well-known areas of criminal justice jobs in Texas and think about some of nontraditional options too.
Texas Criminal Justice Job Outlook
According to ONET there are a lot of positive signs pointing to a growing criminal justice job outlook in Texas. The median yearly salary according to statistics in the United States for Criminal Investigators is $76,700 whereas the Texas median salary is $84,200.
That means Texas is almost 10 percent higher than the national average for media salaries in criminal justice. As of 2010, Texas saw an employment number of 17,260 total criminal investigator positions and is expected to be at 21,040 by 2020 which shows a strong level of growth. You can also see Texas specific job details in the following links if you have questions about whether you would make a good candidate for each department.
Understand what physical and mental demands each type of job in criminal justice can require in order to make a career choice that is right for you.
List of Criminal Justice Programs in Texas
AD
Programs That May Be Currently Accepting Applicants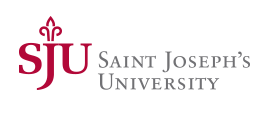 Online Master of Science in Criminal Justice
MSCHE Accredited
---
All Criminal Justice Programs
See below for the list of all of the Criminal Justice in Texas. Find the best program for you online or in Texas.
AD
Programs That May Be Currently Accepting Applicants
Still Looking for a Criminal Justice Program?
Below are some of the top criminal justice degree writeups. You can review the program page, or schools by state to find detailed information about the degree or career.
---
---