We Found 79 Utah Criminal Justice Programs in our Online Database.
The national average for the US regarding persons over the age of 25 with a bachelor degree is 28.8 percent. Utah is above that being 30.3 percent which could mean higher expectations surrounding careers in general for the level of education you are expected to have.
It is important that if you have an idea of the criminal justice profession you wish to get into, that you take time to research the level of education required around it. There are some positions that require very little in post-secondary education while others might have a Master has degree. You will need to understand the education path required to achieve your professional aspirations.
Criminal Justice in Utah
One of the big discussions happening in criminal justice today is the use of body cameras by the police force and others within the criminal justice industry. Utah is not exempt from this discussion as state lawmakers review the different approaches available.
One plan that was proposed by Senator Daniel Thatcher is that there is a uniform statewide standard for storing and releasing the data but letting individual police departments select their own guidelines around the body cameras.
There is a lot of concern around the privacy of those serving in law enforcement which is why it might be a while before Utah sees any statewide changes. Policy decisions like this can have a profound affect on the curriculum that is being taught in multiple degree levels for criminal justice. While anticipating and understanding policy changes is important, it is also important to understand the education levels of Utah. We pulled US Census data that helps break that down:
2014 Population Estimate: 2.942 million
Persons under the age of 18: 30.9 percent
Persons over the age of 25 with a high school degree: 90.9 percent
Persons over the age of 25 with a bachelor degree: 30.3 percent
Earning A Criminal Justice Degree in Utah
Earning a BS in Criminal Justice is not solely based on criminal justice based courses. Most schools require a set of core courses to be taken in combination with a certain amount of hours.
If you look at the Utah Valley University BS in Criminal Justice requirements, you will see core classes that are required like Introduction to Writing (ENGL 1010), Introduction to Statistics (MATH 1040), and US History to 1877 (HIST 2700). For Utah Valley University, those general education courses make up 35 credits of your 120 total required hours for criminal justice.
You will also be given required criminal justice courses like Introduction to Criminal Justice, Criminal Investigations, and Victimology. They then give their students elective options within the major that have course names like Criminal Justice Management, Corrections in the Community, and Crime and Gender.
Bachelors in Criminal Justice
Each school could be different but the typical layout for a BS or BA in Criminal Justice does have a lot of these types of components with varying credit requirements between general education, major core classes, and electives.
It is important that if the school you are considering attending has their degree requirements online, you should make sure you review them. There can be courses you might not realize are required which can cause potential hurdles for you in attaining that criminal justice degree.
Online Criminal Justice Programs
You should also realize that different degrees will have different options outside of your traditional brick and mortar schools. Weber State University actually offers their entire Master of Criminal Justice degree online, which gives both in-state and out-of-state students options as well as those requiring a flexible schedule (i.e. those already in the workforce and going back to school). Review all the options available to you so you can make a sound decision.
Utah Criminal Justice Organizations
We also wanted to provide you a list of different criminal justice organizations located in Oregon. This will allow you the opportunity to try and reach out to them and gain first-hand knowledge of what a criminal justice degree will require.
Reaching out to individuals within these organizations could potentially help you better understand what will be required to complete a criminal justice degree as well as form a potential job contact after you earn the degree. Sometimes you just can't beat firsthand knowledge and experience!
Utah Criminal Justice Careers
The state of Utah can paint a dynamic picture specifically related to the criminal justice industry and we aim to break that down for both those that are simply entertaining the idea of getting into the industry or those that have earned a degree and already in the industry (and looking for information directly related to Utah has criminal justice landscape).
It is important to understand what is currently going on within the state from a current events perspective (especially since criminal justice has been getting so much national attention). Very recently, the Chief Justice of the Utah Supreme Court provided his annual State of the Judiciary address.
In that address, he mentioned several initiatives that he believed lawmakers should make a priority which can have rippling effects throughout the various criminal justice systems. He specifically pointed out that there were moves recently made to make certain felonies to be misdemeanors which allowed many offenders to avoid hard jail time.
However, the point he tried to make is that this should be a part of an offender has rehabilitation which also requires treatment which he does not believe is there or is not funded strongly enough to actually reduce crime and offenders from repeating offenses.
No matter what side of the fence you fall on these opinions, it is important to note that if lawmakers take these to task, it could mean an increase in needing counselors (and potentially a decrease in the need for correctional officers). As you continue your research into the jobs in criminal justice, always keep an eye on the current events that could have an effect on the long term career outlook too.
Criminal Justice Job Landscape in Utah
Now that you have some insights to the current happenings around criminal justice jobs in Utah, you should understand the layout of agencies throughout the state. We have utilize the Utah criminal justice Wikipedia page to illustrate that for you here:
7 state agencies (should be noted that some of these Utah state agencies have multiple divisions within it)
29 county agencies
64 city agencies
6 multi-jurisdictional agencies
10 college or university agencies
If you compare Utah to some of the other state agency breakdowns, you can see that it might have a slightly lower volume. While that might be true, Utah is also the 31st most populated state which can be a big driver behind the volume of these agencies. You should do your due diligence to understand what level and type of agency you wish to be a part of and make sure that opportunity is available. For example, federal positions could be more challenging to find with Utah lacking those agencies in-state.
Utah Criminal Justice Job Outlook
You have got some of the latest news and state mapping of agencies but what about making sure that the criminal justice industry has a current and future outlook that matches your desires for a career. In order to provide that to you, we went to ONET which houses these types of Utah criminal justice statistics to give you better data to make the right decision.
For these numbers, we have utilized the role of Police and Patrol Officers as it is a fairly common occupation within criminal justice. That being said, this is specific to a role and we encourage you to try and find this data to your specific criminal justice job of interest. Utah sees a median salary of $$46,600 which is lower than the national average ($56,800) but should also be considered with cost of living, entertainment, and other geographical variable costs.
Pulling from that same ONET data, they estimate that in 2012 there was 5,310 annual job openings for patrol officers and by 2020 are estimated to be at 6,330 (a 19 percent increase!). If you compare that to the national average growth for the same time period (+6 percent) Utah is anticipating a much more aggressive level of growth. So with all of that information, you should be able to make an informed evaluation around the Utah criminal justice industry.

List of Criminal Justice Schools in Utah
List of Criminal Justice Programs in Utah
AD
Programs That May Be Currently Accepting Applicants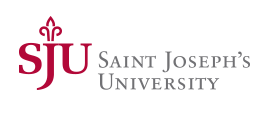 Online Master of Science in Criminal Justice
MSCHE Accredited
---
All Criminal Justice Programs
See below for the list of all of the Criminal Justice in Utah. Find the best program for you online or in Utah.
AD
Programs That May Be Currently Accepting Applicants
Still Looking for a Criminal Justice Program?
Below are some of the top criminal justice degree writeups. You can review the program page, or schools by state to find detailed information about the degree or career.
---
---