We Found 137 Virginia Criminal Justice Programs in our Online Database.
A criminal justice degree attempts to try and prepare students to deal with criminals and understand the psychology behind their motives (while learning the criminal justice system to follow proper procedure). The state of Virginia follows those general guidelines in many of the associate has, bachelor has, master has and even certificate programs.
Criminal Justice in Virginia
It is important for you to note what the competition looks like in Virginia when it comes to those that have a high school and bachelor has degree. Here are the stats pulled directly from the US Census Bureau:
2013 population estimate: 8.2m
Persons under the age of 18 years old: 22.6 percent
Persons with a high school graduate level or higher: 86.9 percent
Persons with a bachelor has degree level or higher: 34.7 percent
Which Criminal Justice Degree is Best in Virginia?
You should have an idea about the level of degree you're considering and where that would put you in comparison with the rest of the state. While it might not be a direct correlation to the other criminal justice candidates you might be interviewing against, it is still a good indicator for the level of degree you might want to earn.
What to Expect While Earning a Criminal Justice Degree
Everybody seems to always know the traditional non-profit schools in the state of Virginia but it will be important to note the more non-traditional options like online learning or for-profit colleges. We wanted to look at the IPEDS data on Virginia and give a breakdown of the different criminal justice options available to you.
According to that data, there are roughly 49+ schools that offer criminal justice degrees with 22+ offering an associate has degree and 18+ offering bachelor has degree. If you hare at the level of education to where you hare looking at advanced degrees, there are 6+ schools offering a master has degree option.
Criminal Justice School Spotlight: George Mason University
According to US News World Report rankings, they have placed one Virginia school in their top 25 with George Mason University (located Manassas, VA).
George Mason saw a ranking of 17th on this list. The rankings utilize some good indicators but should not be the end all be all when selecting a school. Old Dominion University actually offers an online criminology program that should allow students a greater level of flexibility. According to the Old Dominion criminal justice curriculum sheet, you would see classes like this:
Philosophy and Ethics
Criminological Theory
Capstone Research Project
That is just a sampling of the Old Dominion classes you might see (along with a video that sheds even more light on their criminal justice program) so you can get a glance of what might be in store for you if considering a degree in criminal justice.
Virginia Criminology Resources and Professional Organizations
The data and numbers we try to provide our users is meant to shed a light on the educational environment in Virginia but we know that is not the only way to research a degree that could dictate a profession you work in for the rest of your life. So in that spirit, we wanted to also give you some links to Virginia based organizations to allow you the opportunity to reach out and see about getting direct feedback on the education and career path:
As you reach out to these organizations, you will likely find some of them are pretty extensive in size. We recommend finding some member info pages or doing a few searches on LinkedIn to locate a specific person to try and contact. That way you have some direction to your inquiry when reaching out.
Virginia Criminal Justice Careers
It is not hat a surprise with the large amount of government presence in the state of Virginia that they would have a large amount of government jobs available with many being in criminal justice. One of the recent developments from the early 2000 has that occurred in Virginia was an effort to expand crime prevention certifications to non-law enforcement specialists (like school security, housing security, etc.). 
This move to make the CPS program available to those outside law enforcement was done with the understanding that law enforcement did not hat limit itself to reacting to crime but preventing it through criminal justice understanding a community outreach. There have been over 800 CPS practitioners since it was put into place and continues to be a staple in the Virginia criminal justice career.
Top Criminal Justice and Law Enforcement Jobs in Virginia
As we alluded to earlier, there is a large government presence in Virginia (understandably so) which means you should have a good idea of the layout of enforcement agencies in the state (local and federal). We have created a list to give you a better picture of that layout which should help you decide when selecting the criminal justice career path you want to be on.
13+ State Agencies
99+ County Agencies
29+ City Sheriffs
45+ City Agencies
31+ Town Agencies
3+ Airport Agencies
8+ Federal Agencies
3+ Multi-State Local Police Agencies
These numbers are sourced from Wikipedia, but there is a large variety of different agencies in Virginia that provide 100 has of different career paths to take (starting with private, local, or federal).
Virginia Criminal Justice Job Outlook
Now that we have given you some of the specifics on the approach of criminal justice and the number of different agencies in the state of Virginia, we wanted to give you the ONET statistics about the growth of jobs in the state.
Criminal Justice Salary in Virginia
Virginia has a median average salary of $47,500 while the rest of the US has a median salary of $56,100. We based this off of the career profile of police and sheriff has patrol officers. While the Virginia average is slightly lower than the national average, you will need to research into the cost of living and what agencies are more in line with national averages. The other important part to look at when considering a career in criminal justice is the expected growth.
Virginia expects to see a 7 percent growth when gauging from 2010 to 2020. Obviously ONET is estimating this growth, it is usually a good indicator for the expected growth in a in sector.
Political Careers in Virginia
As many of the criminal justice jobs depend on government budgets/spending, you will want to keep a watchful eye on the current political scenery. It will also be important for you to look at the overall direction that Virginia takes with criminal justice and you can usually ascertain that from studies being completed like the Substance Abuse Programs in Jails Survey conducted in 2013. A study like this can lead the entire Virginia Department of Corrections in their everyday approach with their jobs.
List of Criminal Justice Schools in Virginia
List of Criminal Justice Programs in Virginia
AD
Programs That May Be Currently Accepting Applicants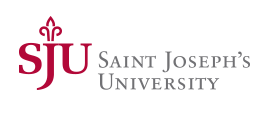 Online Master of Science in Criminal Justice
MSCHE Accredited
---
All Criminal Justice Programs
See below for the list of all of the Criminal Justice in Virginia. Find the best program for you online or in Virginia.
AD
Programs That May Be Currently Accepting Applicants
Still Looking for a Criminal Justice Program?
Below are some of the top criminal justice degree writeups. You can review the program page, or schools by state to find detailed information about the degree or career.
---
---