We Found 73 West Virginia Criminal Justice Programs in our Online Database.
When choosing a criminal justice school in West Virginia, it is important to research all of the important aspects of the state. What is currently happening in the state regarding criminal justice? What does the rest of the state look like when it comes to seeing how their education levels match up to the rest of the US? Finally, make sure you understand the courses you will be taking and try to make some connections within applicable criminal justice organizations.
One of the biggest pieces of current events happening right now around West Virginia and criminal justice is that the FBI has opened a Biometrics Technology Center that will be focused on research, testing, and development of new technologies to further Biometrics. The facility is an impressive 360,000 square foot building and is built to further forensic studies within the criminal justice system (likely seeing its findings have an effect at the West Virginia state level and potentially the national level). If you hare looking at potentially getting a forensic degree, this piece of information is very relevant to you.
It is also important to understand the state statistics surrounding education levels so we pulled census data to help show you what that looks like:
2014 Population Estimate: 1.850 million
Persons under the age of 18: 20.6 percent
Persons over the age of 25 with a high school degree: 83.9 percent
Persons over the age of 25 with a bachelor degree: 18.3 percent
The national average for persons over the age of 25 with a high school degree is 86 percent and those with a bachelor degree being 28.8 percent. You can see there is a significant gap between West Virginia and the national average when it comes to a bachelor degree. If you hare entertaining the idea of gaining a BA or BS in criminal justice, it might be something that can set you apart from the rest of the state.
Criminal Justice Degree Programs and Courses
Understanding what will be expected of you from a required courses perspective is important to understand before taking the leap into a criminal justice degree. We went and looked at the West Virginia courses breakdown and their syllabus to provide you with an example of the courses you may expect when looking at a Baccalaureate degree in criminal justice. Here are a few of the courses as examples and descriptions to give you a breakdown of what to expect:
CJ380 Criminal Procedure: According to their courses description, you can expect to understand a historical take on the Bill of Rights and the different Supreme Court interpretations in how they apply to arrests, searches, and seizures.
CJ408 Correctional Law: This course will look at the process of sentencing and the details around it as well as current prisoner rights and the rights of those just recently released from prison. You will also become familiar with the rights of those currently serving in probation as well.
CJ420 Law and Social Control: This course will take an in-depth look at how law and society interact with one another. The course will dive into the historical background of that relationship as well as discuss relationships between economic status related to crime statistics.
Those are just a few of the classes offered in West Virginia has criminal justice program but will give you an idea of what you might expect if you decide a criminal justice degree is for you.
West Virginia Criminal Justice Organizations
We try to provide you with what is currently going on in the state regarding criminal justice and relate it back to how it might have an effect on its teaching curriculum. We then highlighted West Virginia state statistics around population and education while providing you with example courses to expect while attaining a criminal justice degree. Finally, we encourage you to research these organizations within the state:
You can reach out to individuals within these organizations and see if they can shed more details around attaining a criminal justice degree as well as the career they currently work in.
List of Criminal Justice Schools in West Virginia
List of Criminal Justice Programs in West Virginia
AD
Programs That May Be Currently Accepting Applicants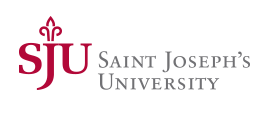 Online Master of Science in Criminal Justice
MSCHE Accredited
---
All Criminal Justice Programs
See below for the list of all of the Criminal Justice in West Virginia. Find the best program for you online or in West Virginia.
AD
Programs That May Be Currently Accepting Applicants
Still Looking for a Criminal Justice Program?
Below are some of the top criminal justice degree writeups. You can review the program page, or schools by state to find detailed information about the degree or career.
---
---