We Found 119 Wisconsin Criminal Justice Programs in our Online Database.
As you begin to form your decision to major in criminal justice or not, you will likely need to think about what sort of career you will need after. The reason for choosing is that many schools actually allow you the ability to select an emphasis to put with the actual degree itself. The University of Wisconsin – Platteville actually offers three different emphases to choose from: law enforcement, corrections, or forensic investigation. This will allow you to get a more focused education based on the career outcome you hope to have.
We also encourage potential students to go out and do research on how much (or how little) face to face interaction you may get depending on the size and structure of the program or university. It will also be important to note (not just so you select the right emphasis) but what level of degree is need for that future career. Many of the crime labs (in Wisconsin) will have a typical requirement of a Bachelor of Science in Chemistry to analyze physical evidence. That doesn hat mean everybody needs that, just that particular career. As the criminology field is a competitive one, we always like to provide a snapshot of the state educational background (based on census data).
2014 Population Estimate: 5.75m
Persons under the age of 18: 22.8 percent
Persons over the age of 25 with a high school degree: 90.4 percent
Persons over the age of 25 with a bachelor degree: 26.8 percent
So just gaining a bachelor degree will put you into the category that roughly only 25 percent of the Wisconsin population fall into. These numbers might also help you when you hare considering obtaining a Master has degree.
What to Expect While Completing A Criminal Justice Program
One of the important parts of any education is getting hands on experience while still learning. There are some schools in Wisconsin that will be better about helping you get that experience than others. University of Wisconsin Platteville actually has a full list of internship possibilities that are broken out by the job (sheriff, police officer, crime lab, etc.). 
It is also important that you mentally prepare yourself for all aspects of what a criminal justice associate has, bachelor has, or master has degree has. Even in the associate has degree at Waukesha County Technical College, you will take courses like Patrol & Traffic Procedures to the Psychology of Human Relations. Criminology is a very unique degree in that you have to be well versed on laws and procedures while able to interact with the community to successfully do your job. Wisconsin is no different and many criminal justice programs will have this built into their required curriculum.
Popular Criminal Justice Programs in Wisconsin
We wanted to highlight a few of the programs that are available to potential criminal justice students in the state of Wisconsin and give a summary of their programs. It should help you better understand what many of the in-state options will expect out of their criminal justice students.
University of Wisconsin – Platteville – Criminal Justice
UW of Platteville, Wisconsin offers a competitive criminal justice program that is suitable for individuals with interest in this field. Students that take part in this educational program have the opportunity to choose from 2 majors, 2 minors, and 2 emphases. Criminal justice and forensic investigation are the current options for this program, which can give students the option to choose from 2 fascinating aspects of criminal studies.
The university provides students with access to a mock crime scene house, research facility, and investigation lab as part of the program. Online bachelors and masters degrees in criminal justice are also available at this university.
University of Wisconsin – Eau Claire – Criminal Justice
Located in the quaint city of Eau Claire, Wisconsin, the criminal justice program at UW Eau Claire is an excellent choice for students that wish to contribute their knowledge to the betterment of society. This program involves an in-depth look into the actions and requirements of criminal justice from a well-rounded perspective. Offering over 250 criminal justice majors currently, students have more options at this university than most others.
None of the coursework at this college is delivered by teaching assistants, which adds to the integrity of these degree programs. Although there are no current online degree programs available for criminal justice, students could see this change as the demand for criminal justice degrees increases. 60 credit hours are required for the criminal justice major.
University of Wisconsin – Milwaukee – BS in Criminal Justice
The criminal justice program at the University of Wisconsin at Milwaukee provides students with the opportunity to choose from sectors such as law enforcement, the courts, and correctional systems.
Since Milwaukee is the largest city in Wisconsin, students are also provided with a real-world perspective of crime and punishment from a big-city perspective. This university focuses not only on liberal arts and criminal knowledge to draw out student success, but also communication skills, writing skills, and analysis abilities. Currently the only online option at this university is the undergraduate certificate in crime analysis, which is a great complementary certificate program for a Bachelors degree in Criminal Justice.
Wisconsin Criminal Justice Organizations
It is always hard to try and paint the perfect picture for those considering their criminal justice degree in the state of Wisconsin as each institution is unique. We always encourage our users to go out and locate knowledge at the source which might come directly from those working in the job role you want to be in. Below are a few of the Wisconsin based organizations you might be interested in reaching out to that can help give you more information.
The Wisconsin Correctional Association actually offers a scholarship program along with the required info you have to submit. We found that and it only took a couple of minutes of looking through the site to find it. Do the research and reach out to those at each of these organizations as it will help you increase your knowledge around criminal justice (and maybe find a connection or scholarship opportunity in the process).
Wisconsin Criminal Justice Careers
There are a lot of degree options to get that criminal justice degree in the state of Wisconsin but you need to be researching what the career landscape will also look like. There are a lot of criminal justice jobs in Wisconsin that range from police officer positions to the federal agent level.
If you decide to try for a federal agent position, it is important to note that you become an employee of the Division of Criminal Investigation and will likely become a field officer in Appleton, Eau Claire, Madison, Milwaukee, Superior or Wausau. Becoming a field agent at this level gives you full jurisdiction throughout Wisconsin with full police authority. Some of the traits you need to be successful as a field agent include:
An ability to interview witnesses and have a good memory around the details that they provide you.
Be comfortable wearing a bulletproof vest and be prepared for physical activity if the need arises (this can be applied to most criminal justice jobs though).
Be prepared for some night and weekend work, especially early on in your career after completing the academic requirements for a field agent.
These are very specific to the field agent career in Wisconsin but there are some common themes that can be applied to most criminal justice jobs in Wisconsin. Simply having an ability to relate to both witnesses and suspects can take you far.
Criminal Justice Job Landscape in Wisconsin
There is no better way for us to show you the full picture of Wisconsin has criminal justice job landscape than give you a breakdown of the different criminal justice agencies there. You can see the breakdown at the state and federal level for Wisconsin below based on their Wikipedia page:
6+ state agencies
72+ county agencies
92+ municipal agencies
14 university agencies
2 Indian Nations police departments
While the number of agencies should not dictate the direction of your criminal justice career, it is important to know the lay of the land. The state agencies of Wisconsin vary a lot in the respective fields they hare responsible for so research agencies like Wisconsin Department of Corrections or Wisconsin State Fair Park Police Department.
Wisconsin Criminal Justice Job Outlook
We have touched on the general functions that somebody in a criminal justice job in Wisconsin might experience along with the number of criminal justice agencies. We want to also give you a breakdown of what the future of these jobs look like, specifically to Wisconsin.
Looking at ONET statistics, Wisconsin sees a median salary of $55,700 which is slightly lower than the national average at $56,100 (but almost spot on). As of 2012, it is estimated that Wisconsin has 11,250 police and sheriff patrol officers and expect to see a 3 percent growth in those jobs by 2022. While there is only minimal growth in this sector for Wisconsin, things can change quickly based on the politics and public funding as the criminal justice agencies receive their funding based on how that funding changes.
List of Criminal Justice Schools in Wisconsin
List of Criminal Justice Programs in Wisconsin
AD
Programs That May Be Currently Accepting Applicants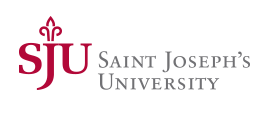 Online Master of Science in Criminal Justice
MSCHE Accredited
---
All Criminal Justice Programs
See below for the list of all of the Criminal Justice in Wisconsin. Find the best program for you online or in Wisconsin.
AD
Programs That May Be Currently Accepting Applicants
Still Looking for a Criminal Justice Program?
Below are some of the top criminal justice degree writeups. You can review the program page, or schools by state to find detailed information about the degree or career.
---
---