We Found 30 Wyoming Criminal Justice Programs in our Online Database.
Making a decision on the criminal justice degree path you want to take in the state of Wyoming should be based on a variety of factors like state statistics, the requirements your future job might have, and what direction within criminal justice you would like to take. You can also look at different people moving through the ranks of criminal justice and their level of education to help guide you as well.
Just recently, Kebin Haller was named the next colonel and administrator of the Wyoming Highway Patrol essentially leading and guiding all of the Wyoming sheriff departments. Haller holds a bachelor has degree in administration of justice from the University of Wyoming and went on to graduate from the FBI National Academy. Everybody will have different educational paths but do the research on people moving up the ranks to see what their educational background was and consider it as you weigh your decision. You should also note the educational statistics around the Wyoming population so we pulled some for you directly from US census data:
2014 Population Estimate: 584,153 million
Persons under the age of 18: 23.6 percent
Persons over the age of 25 with a high school degree: 92.4 percent
Persons over the age of 25 with a bachelor degree: 24.7 percent
The national average of the US is 28.8 percent for persons over the age of 25 with a bachelor has degree so Wyoming is noticeably under that number. It is also important to consider the ages of the population as the persons under the age of 18 will be a lot of the future university/secondary school students in the near future.
Details Around Earning A Criminal Justice Degree
You have seen a couple of real world examples of what is happening with those that have a criminal justice degree within Wyoming but what about the actual curriculum you can expect to see? We went to the University of Wyoming criminal justice syllabi page to pull some of the courses you can expect to see. It should be noted that a lot of BA and BS degrees will also require core classes in English, Math, and other subjects outside of criminal justice.
Research Methods: Students in this course will understand how to extract data and properly research and interpret findings, while then applying them to real life criminological examples.
Criminal Courts and Process: Those in this course will examine the different court systems within the US and how the federal courts operate as well as the state courts. You will also review major issues within the court system like the death penalty and juvenile court rulings.
Criminal Justice Management: People enrolled in this course can expect learning in the ethics and leadership qualities as this is a big part of leadership within the criminal justice system. You will look at the different leadership qualities and how different agencies need these qualities present.
The University of Wyoming was a very specific example but hopefully you can get a general idea of what to expect in the courses you might see while attaining a degree in criminal justice.
Wyoming Criminal Justice Organizations
We have pulled a lot of data around criminal justice and the state of Wyoming as well as various real life examples around the degree. We understand that sometimes speaking with people that have gone through with getting their degree can shed insightful details. We have pulled a list of different Wyoming criminal justice organizations for you:
We encourage you to reach out to these organizations and contact people within them that have received the level of criminal justice degree you hare considering. They can shed valuable insights and information that sometimes can hat be extracted from text.
List of Criminal Justice Schools in Wyoming
List of Criminal Justice Programs in Wyoming
AD
Programs That May Be Currently Accepting Applicants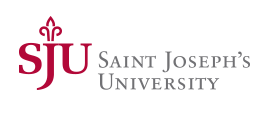 Online Master of Science in Criminal Justice
MSCHE Accredited
---
All Criminal Justice Programs
See below for the list of all of the Criminal Justice in Wyoming. Find the best program for you online or in Wyoming.
AD
Programs That May Be Currently Accepting Applicants
Still Looking for a Criminal Justice Program?
Below are some of the top criminal justice degree writeups. You can review the program page, or schools by state to find detailed information about the degree or career.
---
---